Air Duct Cleaning Columbus, Ohio
Breathe Easier With Professional Air Duct Cleaning.
Stop finding dust, dirt and dander everywhere. Most of the airborne dirt and dander in your home is being spread by dirty air ducts! Breathe easier with clean air ducts. You can stop the spread debris throughout your home.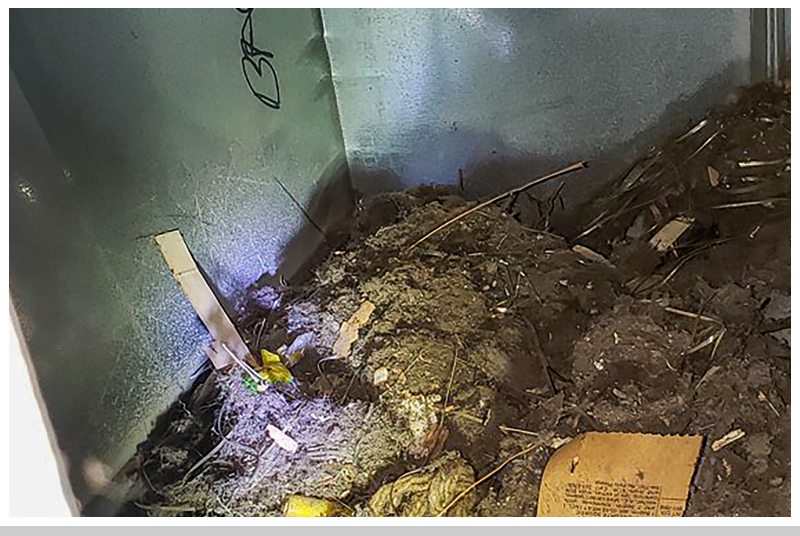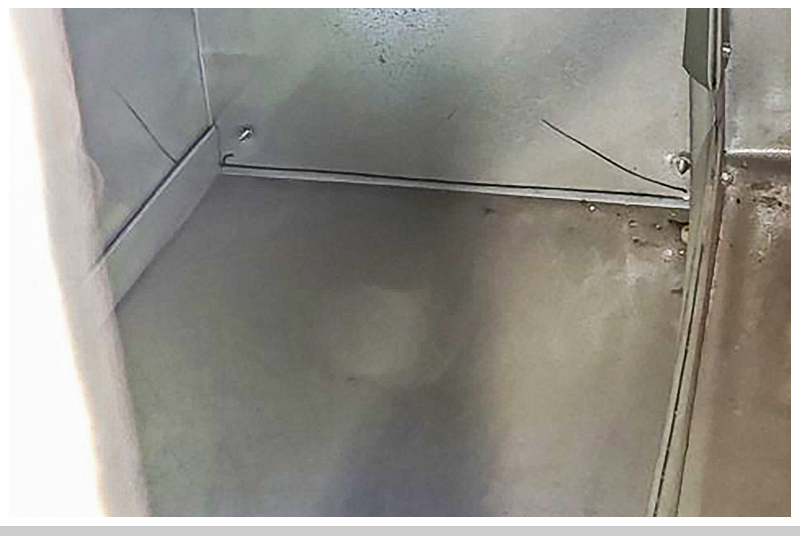 Improve Your Home Air Quality 
The average home in Columbus, Ohio collects up to 40 to 50 pounds of debris, dust and allergens inside the air ducts throughout the entire house. This means whenever your A/C or heat is running you are spewing dirt and allergens into your air. You can clean less and breathe easier with air duct cleaning. Our professional team of certified technicians right here in Columbus will get your air ducts in proper shape and vastly increase the air quality of your home and help you cut down on the amount of monthly dust you find in your home.
Frequently Asked Questions about Air Duct Cleaning.
Can I Clean My Air Ducts Myself?
You can, however, we strongly recommend that you trust it to professionals with the right equipment. Professional air duct cleaners know how to properly clean your system without damaging the ducts or the insulation. Repairing damaged ducts costs a lot more than having them cleaned by a professional in the first place.
Why Should I Have My Air Ducts Cleaned?
You should have your air ducts cleaned because, over time, your ducts accumulate a blanket of dust, dirt, pet hair and other allergens that fill your home with potentially unhealthy air. A direct benefit of a clean air duct system is vastly improved indoor air quality that promotes a healthier breathing environment, especially for those suffering from allergies or Asthma. Another benefit is energy savings. Your HVAC system won't have to work nearly as hard when the vents are clear of dirt and debris.
Are Chemicals Used to Clean My Air Ducts?
In some cases, a chemical biocide may be required to eliminate bacteria and mold and the potential future growth of these contaminants. However, we will not apply any chemicals to your air ducts without your prior authorization and always make sure to leave your property in 100% safe and healthy shape.
Is it Necessary to Cut Holes in My Air Ducts?
Yes, in some cases. Cleaning technicians may be required to cut access holes in your duct work in order to clean hard to reach places in your HVAC system. These access holes will be professionally closed with the ability to reopen for your next cleaning. It is a standard industry practice.
How Often Should I Clean My Air Ducts?
It is recommended that you have your air ducts professionally cleaned every two to five years, depending on your circumstances. If you have pets, we recommend having your air ducts cleaned every two to three years.
How Long Does Air Duct Cleaning Take?
Depending on the number of vents and the configuration of the air ducts in your home or property, the average time frame for air duct cleaning is 1-3 hours. We work in 2-man teams in order to respect our customers' time so we are able to complete projects quicker than others.
Will Clean Air Ducts boost efficiency?
Yes. Your HVAC system relies on your air ducts to carry air throughout your property. When too much debris and dust accumulate in the air ducts, it becomes difficult for the HVAC system to perform its job at an optimal level. Clean air ducts allow air to flow freely, contributing to a more effective and efficient HVAC system.
We Are a Little Different Than Most Companies
Our cleaning Air Duct Cleaning packages are all inclusive. We believe our customers should understand all costs before we arrive. This allows us to focus on delivering the best clean possible for you and your family. Our Air Duct Cleaning packages all include the cleaning of all vents and returns. We clean the covers as well as the duct lines leading to the basement or attic depending on where your furnace is located. We clean all main truck lines, cold box and plenum. Once we have removed the dust and debris, we treat your system with Envirocon to help eliminate bacteria, mold spores and viruses. This package and process cleans all of the Heating and Cooling ducts in your home.
The Clean Extreme Air Duct Cleaning Process
Our 4-step air duct cleaning process is powered by state-of-the-art, truck-mounted equipment that produces nothing short of industry-leading results.

Schedule An Appointment
We make scheduling an appointment hassle-free. You can schedule an appointment and request pricing here on our website or call to speak with one of our helpful customer service specialists.

Thorough Air Duct Inspection
Our professionally trained air duct cleaning technicians will thoroughly inspect your air duct system with you to make sure you get a firsthand look at the build-up of dirt, dust and debris that has accumulated over time in your system.

High-Powered duct Vacuuming
We use cutting-edge equipment including the highest-powered vacuums connected to state-of-the-art hoses with the help of specifically designed brushes and whips that disrupt the unhealthy contaminants.

Compressed Air Duct Flushing
After we have scraped and vacuumed all of the debris from your air ducts, the technician will blow compressed air through your air ducts to flush out any remaining debris from your vents, before the final inspection with you.
We're the Talk of the Town
They did a great job very quick very professional!!!l

Jesse Jennings
21:18 06 Dec 22
Excellent results. The before and after pictures are extremely helpful and useful. I would recommend to anyone looking to clean ducts

Kevin Robinson
20:46 06 Dec 22
technicians were prompt, pleasant, and thorough

James Thorpe
18:38 06 Dec 22
I think Tim and Vinny were a very good team. I liked their professional and friendliness. I look forward to seeking more services from their company and them. Thanks for the great job!

Dulce Chiflada
17:32 06 Dec 22
Everyone that I spoke to was professional and made sure that I was aware of the entire process. I saw before and after pictures during the visit and definitely needed the service. The men that came introduced themselves and were polite, efficient and took their time. They educated me on the entire process. Very happy with Clean Extreme and would use them again.

Jenn dEntremont
22:09 05 Dec 22
Greg and George were very professional and explained everything they were going to do and then everything they did. Highly recommend them!

Thomas Fleming
18:04 05 Dec 22
This company is professional and best company. People weh o work here are friendly and respectful. Thank you guys who help to clean my duct.

Indra Dhungel
15:59 05 Dec 22
Very honest and fair company. I have used them twice and they only did the work that was needed and didn't try to sell me additional services. I highly recommend this company and will use them again.

Paul Wittenberg
15:49 04 Dec 22
Greg an Austin were professional friendly and competent. My experience with Extreme Clean was excellent in every way.

Thomas Poole
00:43 02 Dec 22
Great work by the crew who did our vents and carpet cleaning. Polite, courteous and informative of the process. Will definitely use them again and refer them whenever possible.

Tony DeAscentis 55
23:40 30 Nov 22
Great company!! Highly recommend!

Taylor Smith
23:36 26 Nov 22
Awesome experience with these guys. Did a perfect job, respectful and friendly.

Dylan Adams
16:14 23 Nov 22
The guys were very kind, helpful, and did a wonderful job cleaning out our system in a timely manner! On top of this they were both very kind and considerate when it came to our dog, and made us and him feel very comfortable the entire time. We would absolutely recommend them for any of the work they offer, and we're happy we chose Clean Extreme!

Alice Kennedy
23:34 21 Nov 22
Brandon and George were ahead of schedule, very courteous, knowledgable, and efficient. They did a great job! Highly recommend them.

Charles Mancino
20:38 21 Nov 22
Amazing service & extremely courteous and respectful associates.

Allison Kuhn
16:06 21 Nov 22
Very good and high quality service! Definitely recommend.

Yuchen Xiong
16:25 19 Nov 22
Hiring them was easy and painless. Cost was transparent— I knew exactly what I would pat before they arrived.They arrived early, but called first and asked if early arrival was okay. Got the work done quickly and efficiently, and were very professional and nice.Would definitely recommend!

Branden Kappes
21:37 18 Nov 22
They were super nice, helpful, and fast! They did a great job, were very kind to my pets, and gave me some tips and tricks before leaving. Their work was much appreciated!

Sarah Sizzites
00:10 18 Nov 22
Tim and George were professional, friendly and very thorough. I'd highly recommend this service to anybody in my network, thanks for the great work!

Gus Martin
16:47 16 Nov 22
Excellent, fast and friendly service. No attempts to charge hidden fees or up-sell any services. Easy booking process, communication the day of service and on-time arrival.

Jessie Gerlach
18:41 14 Nov 22
Scheduling online was very easy. I received both a phone call the night prior to confirm and a call when the technicians were on their way.Greg and Eli were very professional and respectful. They showed before and after pictures of the vents while they worked and everything was cleaned up when they were finished. Pricing was also extremely competitive compared to other quotes. Will absolutely schedule with them again.

Kelli Hermen
20:14 12 Nov 22
Brent and Vinny were early to the appointment and were very friendly and knowledgeable. They worked quickly and efficiently and also provided us with before and after pictures. This is the second time we have used Clean Extreme and have had a great experience.

Savannah Johnson
19:42 12 Nov 22
Had a great experience with Clean Extreme.

Garrett Hutchins
16:22 12 Nov 22
Really enjoyed working with this company. I loved the before and after pictures! They were professional, helpful, and did a great job.

Nicole Poellet
17:10 10 Nov 22
Great service! Love the team that came out. They showed me before and after pictures and I was so relieved to have had my ducts cleaned 🙂

Lizzy Mazer
14:54 10 Nov 22
These guys are great. Pros, they know their business and deliver value. We will be breathing better air as a result. Highly recommend.

Chris Houska
21:41 08 Nov 22
Good communication and prompt arrival with a thorough cleaning. Never were they in a hurry rather they made sure they did it right!

Dave Lewis
18:16 08 Nov 22
Very professional and trustworthy. Super excited to be breathing clean air!

Heather Wiley
21:31 07 Nov 22
Love it love it I did duct cleaning! So professional and great people and reasonable price wow thank you! Shout out to Greg and Eli for the excellent job performance, now we can get fresh and better air to breath 🙂

Jiyaaan Sharma
23:12 05 Nov 22
Very friendly and professional

Edgar Fuentes
19:11 05 Nov 22
Tim and Austin were on time and very professional. Both guys were very informative and answered all of our questions. There were a few things that our home inspector didn't catch and they recommended what we should do to fix the issue. Thanks again for the great service.

Ken Reynolds
20:46 02 Nov 22
They were very polite and professional. I am very satisfied with the quality of the work.

Jennifer Vorkavich
20:15 02 Nov 22
Very professional and explained everything along the way.Show before n after pictureI would use them againThanks

Toni Carter
19:06 02 Nov 22
Good service, did nice work and the guys were friendly.

Carolyn Sharp
19:06 01 Nov 22
The guys were both professional and did a wonderful job on my vents. I would highly recommend them to anyone.

Tara Clark
15:56 01 Nov 22
Did a fantastic job at cleaning up my dusty 1940s townhome! Left us with so many tips to keep up the air quality for the future. I can safely say after the first few days I could really notice the clarity of the air. This is a house that would leave the tables with noticeable dust overnight. That isn't the case anymore. I'm very satisfied!

Mofolusho Alli
02:10 01 Nov 22
Clean Extreme was great. From the moment we found them online, it was obvious that they're a small, community business that cares about their customers. We submitted a request for more information and got a personal call back from the owner in less than half an hour on a Saturday afternoon. They walked us through the whole process, and we felt so confidant we booked on the spot. They came out a week later and did an assessment before they started the process. We had requested an add on for dryer vent clean out, but after they looked at it they said it really wasn't needed and removed the charge from our estimate. After they got started on the cleaning, they took great care on the vents and didn't leave a trace behind them. The before and after pictures they provided are shocking, and we are so glad we hired them. The only downside is that they said we don't need to do this again for another 7 years!

Rachel Cordray
21:40 30 Oct 22
These gentleman were extremely professional. Got the job done in 30-45 minutes and every thing is fine now.

Mia Hairston
20:55 29 Oct 22
Very nice & professional! My husband, kids & I found it neat to watch for a little bit & learn more. The pictures made a huge difference!!!And they both was very informative on what they did & what we needed to do for the future.I will definitely recommend to friends & family!

Bre Nichole
00:58 29 Oct 22
Dryer vent inspected and power cleaned and vent reattached as needed. Technicians were friendly, informed and efficient. Thanks!

I used clean extreme on a recommendation from a friend to clean HVAC ducts in my new home.They were very professional and explained everything they were doing, what they found during the process, as well as a good recommendation for replacement air filters.Afterwards I ran into an issue after they had cleaned and contacted them. Their team did not hesitate to both apologize and offer a path to remedy the issue. Their attitude during the entire remedy period was nothing but gracious and helpful.A company is only as good as their work, their word, and their actions afterwards. I can say first hand Clean Extreme does very professional work, stands on their word, and their actions show they are a top notch company. I wouldn't hesitate to recommend them to anyone looking for the services they offer.

Dan Santiso
16:11 28 Oct 22
Great guys answered all our questions. Very polite.

brenda wolf
20:05 27 Oct 22

Bianca Reyes
04:01 23 Oct 22

Courtney Hodson
22:11 21 Oct 22
Brent was best in class at n customer service. I completely understood everything that was about to be completed, what to do in the following hours and days, and appreciated all of the tips to keep my air quality high. I'm already telling friends and co-workers that Extreme Clean should be there 1st call for any service they can provide you.

Michael Schuh
14:51 20 Oct 22
Brent and his partner cleaned the air ducts in our older home. Brent did a great job explaining the process and offered several helpful tips to keep the ducts cleaner. He was very friendly and pleasant to work with. I highly recommend Clean Extreme.

Kate Lobley
20:19 19 Oct 22
Greg and Vinny of Clean Extreme were professional, efficient, and thorough. They did a great job!

The Gentalman who cleaned the air ducts was very friendly but very professional. He explained what exactly was done. Great smile also!

Jana Coburn
14:29 19 Oct 22
This has possibly been one of the best customer service experiences I have ever had. The clarity with pricing, ease of communication, setting of expectations and inconveniences (loud noises etc), cooperation, timeliness, scheduling, and professionalism was top notch. The individuals that came to perform the vent cleaning were also incredibly generous with their knowledge to help me understand how to continue to maintain the quality of air in my condo. I will use their service again when the time comes without hesitation.

Armando silva
21:06 13 Oct 22
I am pleased with the service. The property is a rental that we did some work on and was very dirty and dusty. I instantly noticed a difference in the air. The staff was very professional and knowledgeable.

Carpets cleaned. They are the best company I have ever had. Carpets are 10+ years old. 4 boys and two dogs. Carpets always look like new when they are done. Nice friendly guys.

Betsy Decker
15:40 13 Oct 22
I have lived in my home for 5 years and have been dealing with constant dust every where. My allergies have been on 10 and I hate cleaning because the dust never ends.I called 2 companies and chose Clean Extreme. I needed this done and the price was much more responsible than other highly rated companies, like half the cost for my tiny 800 Sq ft house.The guys showed up this morning to clean my ducts. They were quick, efficient, respectful and knowledgeable. I am extremely grateful for their understanding of their business and for not treating me like a foolish customer. I highly recommend that anyone needed to get their ducts cleaned, call clean extreme.

Melissa Romano
14:48 13 Oct 22
Great job! Love their service!

Solimar Flecha
20:03 08 Oct 22
Refreshing to get excellent service! Brent and his co-worker were very polite and knowledgeable. Job well done!

Employees were very knowledgeable and so nice!! Great before and after photos and quick service

Christina Praprost
12:49 06 Oct 22
Amazing guys. Went right to work which took longer than I expected. They were so thorough. Just purchased a home from a smoker. The odors in the house were horrid so I decided to have ducts cleaned out. It made such a major difference. Great company, documented and explained everything. I am so pleased.

Marianne Dawson
01:22 06 Oct 22
I absolutely will use them again. They were professional and kept me informed during the whole process. I already feel like the air in my home is much cleaner.

wenda griffin
01:38 03 Oct 22
Clean Extreme was recommended to me by my neighbor. They were on time, great to work with to fit into my schedule, and very professional and personable. They worked around me and my work from home space and took about half the time that they quoted me. Great job!

Ben and team came out to clean my vents and they were very thorough, honest and gave alot of great information for my peace of mind.I'll continue to use Clean Extreme in the future and recommend them to everyone I know.Thank you!

Stacy Smith
14:03 29 Sep 22
Had a wonderful experience with Clean Extreme. Scheduling was easy. The guys that came out did a great job. Cost was exactly what as quoted. No hidden up charges or fees! High recommend to anyone needed this service.


I will definitely use them again.

Jim Gundling
14:34 26 Sep 22
The technicians were nice and did a great job!

Tali Preisler
19:34 24 Sep 22
Clean Extreme is one of the most professional and respectful companies I have used in a long time. Brent and Brandon were such professionals and explained what they would be doing and if there was something not necessary (dryer vent did not need cleaning) they would not charge for unnecessary work, These gentlemen went above and beyond to provide excellent service. Their pricing is excellent. I would highly recommend this company. Brent and Brandon are true assets to this company.

Phyllis Hill
12:17 24 Sep 22
Did a Wonderful Job. Thank you

Gabrielle Stivers
20:51 23 Sep 22
I was doubtful at first the guys ended up proving me wrong and doing a awsome job so much better now thanks to Brent Vinny highly recommended

Jake Roosen
17:07 23 Sep 22
Very professional and friendly guyz. They Knew all what they were doing. My family can finally breath clean air. I will definitely recommend "CLEAN EXTREME".

This was great! Brent and Brandon were very professional and helpful, offering a lot of tips for keeping our vents cleaner in the future. Everything was detailed, efficient, and worth every penny (though I wouldn't even say it was expensive for what they do for the air quality and our health!). I will be back in a few years 🙂

Alex Varney
02:02 20 Sep 22
Very professional and did a wonderful job! Gave lots of helpful tips with no extra high pressure sales. Loved seeing the before and after photos. Would Definately recommend their services and will use them again!

This many five star reviews don't lie but I was impressed with the entire process. Scheduled online, they called me a couple days before to confirm the appointment, showed up on time, techs were really friendly and ultimately, did a stellar job on cleaning our ductwork. It's rare to check all these boxes with contractors so it speaks volumes for Clean Extreme!

Rohan Bhat
09:07 14 Sep 22

ROMAN MARINOV
19:56 13 Sep 22
Brent and Brendan did a great job on my vent cleaning. They were on time, responsive, and answered all of my questions.

Great job and professional and friendly!

mrmattstudios1
01:12 13 Sep 22