Air Duct Cleaning Columbus, Ohio
Your Air Duct Cleaning Experts
Regular cleaning of your air ducts will go a long way to improve your indoor air quality. Do you find yourself dusting too often or having a hard time breathing? It's a sign you shouldn't ignore. Having those air ducts cleaned by a professional regularly can help with the inconvenience of dusting while increasing your overall comfort and safety.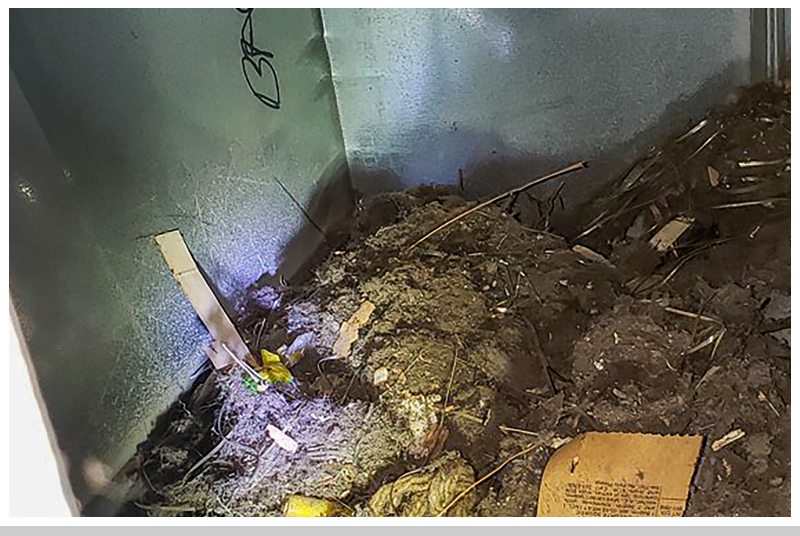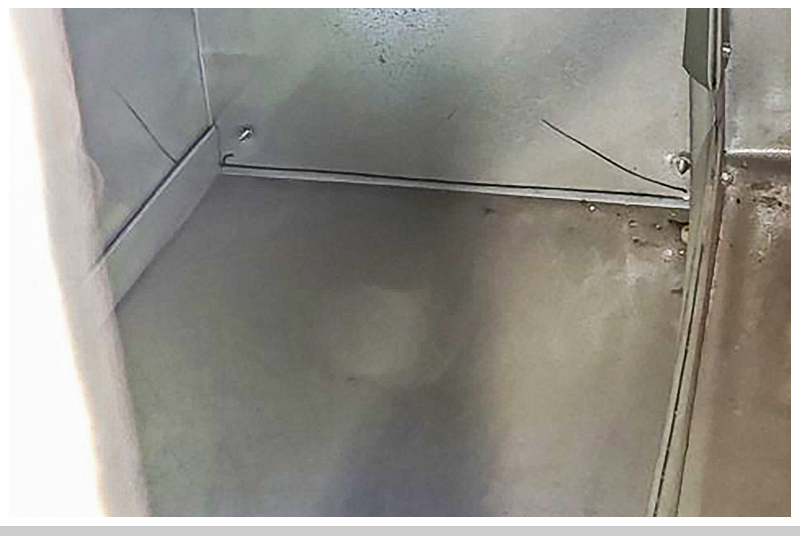 Improve Your Comfort With Air Duct Cleaning
Regular air duct cleaning helps remove dust and improves indoor air quality in your home. When people see the dust on a shelf or a counter, they wipe it off, think, "well, that figures," and move about their day. Unfortunately, people don't know that dust is just what they can see. They don't see the 40 to 50 pounds of dust, debris, and allergens hiding inside their air ducts. What's worse is that every time you use your air conditioner or turn on the heat, you end up circulating all of that through your vents and ultimately into your lungs.
You can change all of that with our help. With regular cleanings of your air ducts, you're doing all you can do to make your environment cleaner and safer. Our certified, professional team uses the best equipment in the business today and is right here in Columbus. We will get your air ducts in proper shape and improve your indoor air quality.
The Clean Extreme Air Duct Cleaning Process
Our 4-step air duct cleaning process is designed for your convenience and complete satisfaction. We use state-of-the-art, truck-mounted equipment for our duct cleaning service that produces nothing short of industry-leading results. At the end of the day, your ducts will be free and clear of dust, debris, allergens, and anything that may have found its way into your HVAC system.

Schedule An Appointment
We know your time is valuable; that is why our scheduling is convenient and hassle-free. You can schedule an appointment using our website or call to speak with our helpful customer service specialists. We will respect your schedule and arrive on-time.

Thorough Air Duct Inspection
Your service technician will thoroughly inspect your air duct system while addressing your questions and concerns. We will make sure you get a firsthand look at the build-up of dust, dirt, and debris that has accumulated over time in your system.

High-Powered duct Vacuuming
After our inspection, we get right down to doing what we do best- with courtesy, confidence and, complete satisfaction. We use state-of-the-art vacuums, hoses, brushes, and whips that disrupt contaminants while efficiently removing debris plaguing your HVAC system.

Compressed Air Duct Flushing
After we have scraped and vacuumed all of the debris from your air ducts, our service technician will blow compressed air through your air ducts to flush out any remaining debris from your vents before our final inspection and walkthrough with you.
Frequently Asked Questions About Air Duct Cleaning
Can I Clean My Air Ducts Myself?
You can clean your air ducts yourself, but we recommend having professionals with the right equipment to do it. It takes training and experience to clean an air duct system without damaging the ducts and insulation. Repairing a damaged duct system costs more than having the system cleaned in the first place.
Why Should I Have My Air Ducts Cleaned?
Air duct cleaning is something you should do because of the primary benefit: improved indoor air quality that supports a healthier breathing environment, especially for those suffering from allergies or Asthma. Another benefit is energy savings. Your HVAC system won't have to work nearly as hard when the vents are clear of dirt and debris.
Are Chemicals Used to Clean My Air Ducts?
In some cases, yes, a chemical biocide may be required to eliminate bacteria and mold and prevent future growth of these contaminants. We're interested in the safe condition of your home. We will not apply any chemicals to your air ducts without your prior authorization and always make sure to leave your property in 100% safe and healthy shape.
Is it Necessary to Cut Holes in My Air Ducts?
In some cases, our service technicians may be required to cut access holes in your ductwork in order to clean hard-to-reach places in your HVAC system. These access holes will be professionally closed with the ability to reopen for your next cleaning. It is a standard industry practice, but we do it with respect to your space.
How Much Does Air Duct Cleaning Cost?
How Often Should I Clean My Air Ducts?
Depending on your circumstances, we recommend having your air ducts cleaned every two to five years. If you have pets, we recommend having your air ducts cleaned every two to three years. If you're moving into a new home, we recommend having one of our service technicians inspect ducts to see if your home is overdue for a cleaning.
How Long Does Air Duct Cleaning Take?
We work in 2-man teams to respect our customers' time and provide a thorough clean. The average time frame for our air duct cleanings is between 1 and 3 hours. We never rush our work, and our time cleaning depends on the number of vents and the layout of your air duct system.
Will Clean Air Ducts Boost Efficiency?
Yes. Your HVAC system relies on your air ducts to carry air throughout your property. When debris and dust accumulate in the air ducts, it becomes harder for the HVAC system to perform its job at its best. Clean air ducts allow air to flow freely, contributing to a more effective and efficient HVAC system.
We Believe In The Services We Sell
Here at Clean Extreme, our professionals believe that the small things are essential when maintaining the trust and confidence our customers place in us. Before we even arrive, you will understand all costs and know you're working with a company that will respect you, your time, and your property. Our Air Duct Cleaning packages are all-inclusive and will cover your HVAC system in detail. We even go the extra step by treating your system with Envirocon to eliminate bacteria, mold spores, and viruses from your system. When we leave, you will be confident Clean Extreme has left you with a safe and clean system.
Contact Clean Extreme
Schedule an appointment, request pricing, or simply ask us a question. Clean Extreme's mission is to make your home a cleaner, safer and healthier environment for you and your family!
Purchase Your Air Duct Package Online!
Learn about our state-of-the-art air duct cleaning services and improve the quality of air in your home or business today.
We're the Talk of the Town
Every interaction I had with the representatives of this company was fantastic from the first phone call to the final minute they left my home after service. I'd scheduled them for carpet cleaning, air duct cleaning, and dryer vent cleaning. They arrived on time, within the original 1 hour time frame given, and even gave me a, "we're on our way and will be there in 15-30 minutes" text to let me know their arrival time! The two technicians, Tim and Brandon, were extremely professional and friendly guys. They explained everything they would do, allowed for questions, and went about their job efficiently and thoroughly. They also inspected my dryer vent and advised me I didn't need to have it cleaned!!! Yep, they actually saved me money! I'm today's world, this kind of professionalism is rare and i cannot say enough good things about my experience.

Cassie Beverly
11:44 21 May 22
Very professional and guys did a great job

James Fonow
00:01 19 May 22
Very helpful, fast, knowledgeable - so happy we got our vents cleaned finally - got out a bunch of old construction dust from our new house (6 years old now).

Katherine Mason
15:53 13 May 22

I've lived in this house since 1975 With several animals through the years. He got to the point where I noticed a strong dirt smellAnd figured it had to do with with the furnace area. I have no regrets about having Cleaning done. They did an excellent job And didn't mind my dogs

Carole Turley
02:09 09 May 22
The guys couldn't have been more professional and polite. They shared every step of the process before starting. They showed pictures of the insides of the ducts and vent. Highly recommend.

Very professional and kind. They take their time explaining the process and include photos, tips and the invoice in the receipt. Will definitely be using them again.

Erick Aviles
15:56 02 May 22
Scheduled for a dryer vent cleaning. The workers are on time and very professional and friendly. After checking the outside vent, that only contained a small amount of lint, they advised me that I did not need to have the vent cleaned. I was very impressed with their honesty and the fact that it saved me money.

Deborah Walker
12:29 01 May 22
Brent and Vinny came to my house to clean my dryer vent. They were puntctual, polite, and friendly. Clean Extreme is a company that hires employess with integrity. To clean the dryer vent is $200. Brent checked my dryer vent and concluded that it was not dirty enough to be cleaned for $200. He told me what I needed to do to clean the small amount of lint that he saw on the outside vent. Brent's honesty spoke volumes about this company. I will definitely use this company in the future.

Great Service! Very nice guys working together in my home!They did a great job cleaning out heat ducts and cleaned my carpet !I will use them again!!Thank you so much!

Shari Adkins
22:31 28 Apr 22
We had a great experience getting our vents cleaned. A man named Gregory came, along with another man but I didn't catch his name, and they were fantastic. They were very professional, efficient, and they respected my home. They were on time and did a great job. I would recommend them and will plan to use them in the future.

Olivia Rucker
17:18 25 Apr 22
Greg Johnson and his partner were very professional. They did an excellent job cleaning my vents and HVAC system. They also cleaned my dryer vent and went beyond there job description helping me fix my flex tubing.

Jameson Rausch
18:37 21 Apr 22
Tim cleaned my dryer vent. I will highly recommend your company and tell them to request Tim. He knows his stuff. Was very professional we would recommend him to our friends and neighbors

Pat Vandermark
17:26 19 Apr 22
They were very professional. The 2 people that came worked well together and were very kind.

Highly recommend this service. Team was prompt and provided updates on service prior to cleaning - during the cleaning - and after they were finished. I was given an overview after the work was completed and details on what they encountered and provided recommendations moving forward. High class organization that takes pride in the work they do and want to make sure the customer is more than satisfied.

Got on the schedule extremely fast for a dryer vent cleaning service. Will absolutely use again in the future and referring our neighbors has already begun.

The technicians we're very courteous and COVID preventive. They explained their service before doing the work. I recommend their professional service.

Rena Nelson
19:01 14 Apr 22
They were really easy to schedule with and completely honest and transparent with pricing, and the two guys who turned up were courteous and really knowledgeable. will recommend highly and use again. thank you

Had an issue with something stuck in my dryer vent. Team showed up early, they were incredibly polite & professional. They went above and beyond. 10/10 service.

andres morales
13:54 12 Apr 22
Fantastic service! Brent and George were amazing! They explained the whole process before, during and after. The pictures of our ducts were a night and day difference!We will definitely use them again. Thanks for everything!

Steve Murphy
04:01 10 Apr 22
They did a really good job, very happy with there work! I would recommend them to anyone that needs there vents cleaned.

Brandon Maby
18:25 09 Apr 22
The technicians were punctual knowledgeable seemed sincerely concerned about your experience didn't come in and try to upsell very good experience

Doug Snyder
20:31 08 Apr 22
Gregory Johnson was this morning at my house to perform duct cleaning, he was on time and explained to me the process very nicely and in detail. I could see also the before and after and I was very impressed of the results. I totally recommend Clean extreme services!

Viridiana Alvaro
16:05 08 Apr 22
Chris and Benny were wonderful. Pre-service, Chris communicated clearly with me about the process and what to expect. Before arriving, he also communicated their ETA. When they arrived, we walked through the entire house, and he explained what they were going to do and why. During the process (1.5 hours), they were careful, thorough, and took pictures along the way. The before/after shots were amazing. Chris also took the time to educate me on how my system worked, what to watch for, etc. I highly recommend Clean Extreme - a conscientious, trustworthy family owned business.

Teri Murphy
15:52 05 Apr 22
Greg and Kenny were professional, thorough, and did an overall excellent job.I appreciate that the showed pics of before and after so I'd know my ducts were truly cleaned.Super happy with the service!

PaMela Godswill
21:33 01 Apr 22
They were very profession, friendly and efficient! Will definitely call them again!

Jennifer Westfall
21:26 01 Apr 22
Really happy with the job the Clean Extreme guys did. They were prompt, courteous and fast. The house smells great after they cleaned our ducts. I would definitely recommend them and will call them to clean our ducts and HVAC system.

Robert Ament
18:14 01 Apr 22
Guys were on time and worked hard. Would highly recommend.

Greg and Matt were so incredibly professional and the nicest guys. They fixed our problem instantly and with a smile. I would 100% call them to clean our vents again in the future. And I would 100% recommend them to everyone I know. This was the best service call we've had at our house for anything in a very long time.

Keriann Ours
18:52 23 Mar 22
I was very happy with the professionalism of Brent and Kenny from Clean Extreme. They came on time, wore their masks and shoe coverings the whole time while working in our home. I also appreciated they gave me the option to not add a scent to the cleaning of our ducts. I just went with the hospital grade sanitizer they used and loved having my home smell as clean as a hospital when they were done! I saw the before and after pics of the return air ducts and it was a night/day difference. I called this company due to a musty smell in our ductwork and furnace due to a water leak in our basement. Since their cleaning, the musty smell is gone and i know we are all breathing cleaner in our home. I would definitely recommend this company. They are worth the price they charge.

Rachel Jarvie
21:09 22 Mar 22
The guys that showed up to complete the services were super nice and thoroughly explained everything they were doing. They gave some very good tips for keeping the air clean as well. Very professional! Would recommend!

Elizabeth Dyer
18:16 22 Mar 22
Awesome job. I like that they have upfront prices and they post them on their website and it's based on the number of bedrooms. The crew was also very thorough.

They arrived on time, both gentlemen were so nice & professional but not stuffy. They were personable, answered questions and conversed with us. I felt completely comfortable with both guys. They did a great job. We will be using them again for carpet cleaning.

karen lybrook
15:24 18 Mar 22
This was probably the first time the ducts were ever cleaned. The before/after photos were confirmation of a job that was long overdue. I am very satisfied with the service. The service techs, Greg and Brandon, were efficient, polite and ON TIME. They really cared if they did a good job. Owner of business should be very pleased with them.

Marjorie McCoy
00:01 18 Mar 22
They called ahead of time and did a awesome job. VERY PROFESSIONAL

Randy Ingmire
16:22 17 Mar 22
Well mannered young man's,Treat you like family Love their work.

Denise Smith
15:28 17 Mar 22
I'm a returning customer and as always their service is on point. Matt called me the next day, after I had scheduled an appointment a week out. He had a cancelation and was able to accommodate me the very next day!Gregory and his assistant Denny (hope I spelled his name correctly 😌) were very punctual and did an excellent job! Would highly recommend Clean Extreme for your duct cleaning needs, also very affordable!

Carmen Melendez
16:28 16 Mar 22
Very polite and professional. Explained what they were going to do beforehand. Explained what they cleaned and showed before and after pics. Very pleased.

Great service. Very professional. Will bring back to do the carpets as well.

Dawna Whittington
17:11 14 Mar 22
Amazing company, very professional. Priced right compared to others and did an awesome job. Highly recommend this company

patrick Bruggeman
15:41 11 Mar 22
From the moment I called the company, I have had an awesome experience. The scheduling, arrival, professionalism, clean up and everything in between was five stars. I will absolutely use in the future and recommend to anyone who asks.

Lindsey Stout
18:28 09 Mar 22
We were extremely happy and impressed with Clean Extreme. They were very accommodating when I had to change dates on them, they were right on time, super cordial and answered all of my questions. The two guys were polite and thorough and showed me before and after pics of all the ducts. I am very happy with the outcome and would recommend them to anyone. We also really needed the work done as the previous owners never cleaned the ducts once so that helps, but they were great!

Andrew Zuccaro
03:42 05 Mar 22
Very pleased with my experience from the moment that I requested a quote online. The gentleman who called me to schedule was very friendly and described their process thoroughly. Brent and Kenny completed my duct cleaning and they were both very nice and respectful of my home as well as careful to make sure my pet didn't get out while they were cleaning. Brent provided a detailed overview of each step and even shared tips to on how to keep my system clean throughout the year. Based on this experience I would absolutely recommend them and use their services in the future.

Eryn Ecton
20:01 04 Mar 22
Greg and Ken were professional, knowledgeable and very courteous. They put me at ease and were very thorough with the job. They answered all my questions, explained every step and provided before/after pictures when they were done. I will recommend Clean Extreme to my friends and family.

Amy Bocoum
20:57 03 Mar 22
Arrived ahead of schedule. Efficient, quick, and showed me before and after photos. Would use again.

Thorough work and ensuring quality.

Don Taylor
16:37 03 Mar 22
Tim and Vinney were my technicians. They were friendly and answered my question. Did a wonderful job. Highly recommend this business.

Judy Miller
20:51 28 Feb 22
Team was real professional!

Terry Rose
19:35 28 Feb 22
Prompt, professional, personable

Adrienne Novak
19:11 25 Feb 22
Two men arrived right on time and were both polite, professional and friendly. The work was done efficiently and the before and after pics clearly showed that the ducts were very well cleaned. And my dogs liked them! Couldn't be more pleased, would highly recommend!

janet woodland
18:27 25 Feb 22
Very clean. Very professional.

Liz Boczek
22:56 24 Feb 22
The individuals who came to our home were both courteous and professional and explained everything they were doing throughout their visit. They were good about going room to room and coordinating which room we put our two dogs in so they would be away from the action and less aware/scared of what was going on.The cleaning service was pretty quick and more affordable than other options, and the before and after pictures clearly show the level of clean we now have versus what we were living with before. While here they even showed us ways we could save money without sacrificing quality by switching up the filters we buy, and a few tricks to help keep the ducts cleaner until we need to schedule our next cleaning service.If you need your vents/air ducts cleaned, I strongly recommend calling Clean Extreme. Based on our cleaning appointment today, you won't regret it.

Matthew Larimore
15:58 22 Feb 22
Wonderful customer service and great work cleaning out our ducts! Super fast too for our small ranch home!

Alyssa Host
21:31 18 Feb 22
Excellent work and excellent customer service!

Jessica Cano
00:43 18 Feb 22
They were able to schedule us super fast, kept me updated with who and when they would be to my home. They even were able to arrive early! Very professional, and sent picture updates as they worked. Highly recommend!!

Jessica Prescott
21:14 16 Feb 22
Highly recommend!!! Professional, prompt, and quick! Wish more companies were ran like this one!

Jessica McClintock
01:48 10 Feb 22
I will definitely use these folks again. Great service. Explained everything very well. Very nice and friendly personnel

Patti Lyons
14:49 08 Feb 22
46 years of dust accumulation gone in an hour. They know what they're doing, are quick and efficient, and a family owned business. I'd go to them every time!

Stephen Javens
01:16 08 Feb 22
Dean and his partner came out to potentially clean my dryer vent. However, after a very quick inspection they determined that the problem was just a huge buildup of lint at the output on the outside of my house. They removed that buildup and said the air flow was great. They also recommended to continue checking that but call back if I still have issues. They did the right thing by me as a customer by not continuing with the full service but providing me the information I needed to determine if I should call them back.

Gillian McCarthy
20:17 02 Feb 22
We had our ducts cleaned today by Clean Exteme and they were extremely professional, explained the process every step of the way, and updated us throughout the process with before and after photos a few times while they were working. They were very informative, knowledgeable and friendly - they made friends with my dog, so you know they're good people! Absolutely would suggest using this company.

Awesome service and team, highly recommend. Informed me of each step, very professional and clean.

Sonia Suazo
19:48 31 Jan 22
They did an amazing job! They were very Professional and Personable! I plan to call them again for my mothers house. This is the second time that I have received their services for cleaning the ducts in my house and I am so pleased.

Trudi Souslin
17:14 26 Jan 22
I inquired about getting my HVAC system cleaned and received a response via email right away. Scheduling was so smooth and I am incredibly happy with the service I received. Chris and Brandon showed up on time and were so pleasant to work with. I highly recommend this company.

Kelly Krier
22:54 25 Jan 22
Professional, knowledgeable and friendly. We will definitely use their services again!. I highly recommend them.

elenatwigy
03:07 22 Jan 22
Very impressed. I highly recommend Clean Extreme. Use them and forget all the stories you hear about being ripped off by duct cleaning companies. Good honest reliable company.

John Gardner
19:53 21 Jan 22
Had such a great experience with this company. The team of 2 they sent to clean our ducts and vents were very professional and knowledgeable! 10/10 would recommend to friends and family and will definitely be using this company again in the future.

Liz Walters
23:10 20 Jan 22
Scheduled an appointment to clean our air ducts, the crew came in extremely nice & professional. As they started the job they found we had a bigger problem with the air return in our home. They were able to see in our ducts & notice due to our bigger problem the ducts did not even need cleaned. To help save us money he said he would give us the option to go through the process of getting the ducts cleaned, but he did not want to make us spend hundreds of dollars if we didn't need to. That is something I view in high regard because most companies will not do that. He thoroughly explained what we needed to have corrected in our home & I truly appreciate that. This small family business is truly the best! I would highly recommend them.

Tim and George showed up on time. Explained everything. Did a thorough job. The before and after pictures were shocking. They respected our house was very careful not to damage anything. I would highly recommend this company. Cost was very reasonable and quality of work excellent.

Dennis Norris
16:37 18 Jan 22
Very thorough and professional. Sent images as ducts were cleaned. Explained process clearly.

Shyla Mouser
15:53 18 Jan 22
Professional crew with great communication!!

Andrew hill
19:20 13 Jan 22