Air Duct Cleaning Columbus, Ohio
Your Air Duct Cleaning Experts
Regular cleaning of your air ducts will go a long way to improve your indoor air quality. Do you find yourself dusting too often or having a hard time breathing? It's a sign you shouldn't ignore. Having those air ducts cleaned by a professional regularly can help with the inconvenience of dusting while increasing your overall comfort and safety.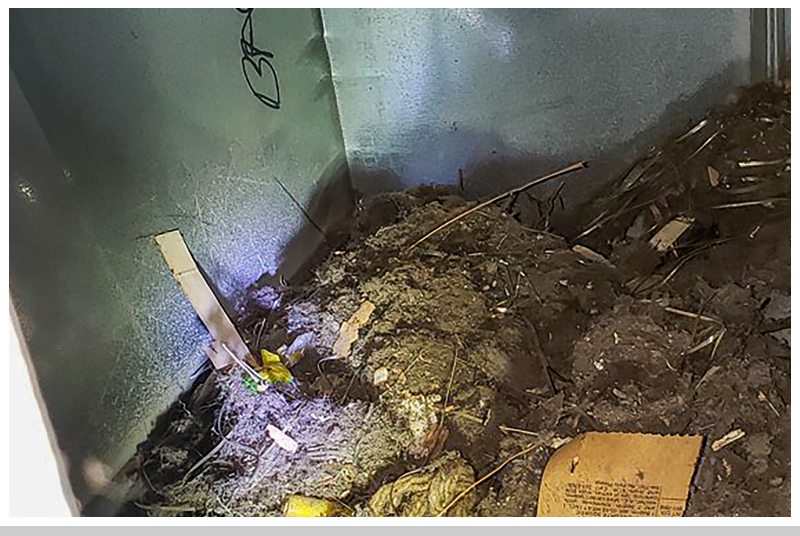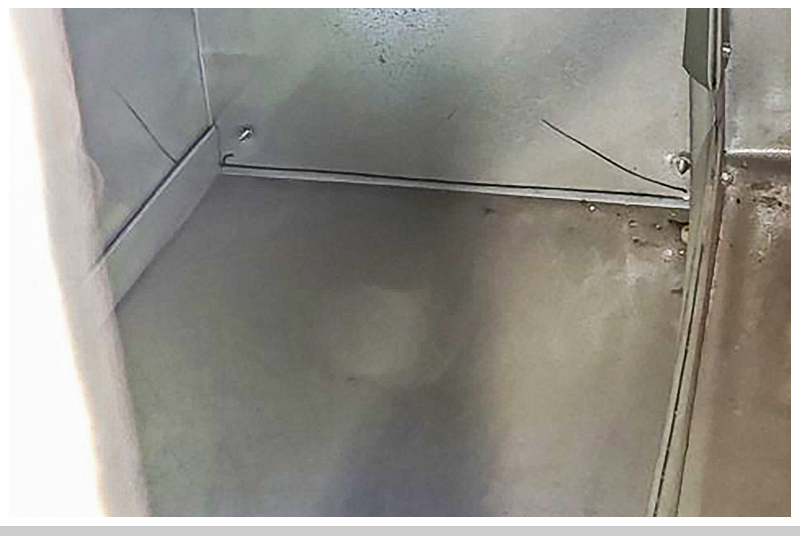 Improve Your Comfort With Air Duct Cleaning
Regular air duct cleaning helps remove dust and improves indoor air quality in your home. When people see the dust on a shelf or a counter, they wipe it off, think, "well, that figures," and move about their day. Unfortunately, people don't know that dust is just what they can see. They don't see the 40 to 50 pounds of dust, debris, and allergens hiding inside their air ducts. What's worse is that every time you use your air conditioner or turn on the heat, you end up circulating all of that through your vents and ultimately into your lungs.
You can change all of that with our help. With regular cleanings of your air ducts, you're doing all you can do to make your environment cleaner and safer. Our certified, professional team uses the best equipment in the business today and is right here in Columbus. We will get your air ducts in proper shape and improve your indoor air quality.
The Clean Extreme Air Duct Cleaning Process
Our 4-step air duct cleaning process is designed for your convenience and complete satisfaction. We use state-of-the-art, truck-mounted equipment for our duct cleaning service that produces nothing short of industry-leading results. At the end of the day, your ducts will be free and clear of dust, debris, allergens, and anything that may have found its way into your HVAC system.

Schedule An Appointment
We know your time is valuable; that is why our scheduling is convenient and hassle-free. You can schedule an appointment using our website or call to speak with our helpful customer service specialists. We will respect your schedule and arrive on-time.

Thorough Air Duct Inspection
Your service technician will thoroughly inspect your air duct system while addressing your questions and concerns. We will make sure you get a firsthand look at the build-up of dust, dirt, and debris that has accumulated over time in your system.

High-Powered duct Vacuuming
After our inspection, we get right down to doing what we do best- with courtesy, confidence and, complete satisfaction. We use state-of-the-art vacuums, hoses, brushes, and whips that disrupt contaminants while efficiently removing debris plaguing your HVAC system.

Compressed Air Duct Flushing
After we have scraped and vacuumed all of the debris from your air ducts, our service technician will blow compressed air through your air ducts to flush out any remaining debris from your vents before our final inspection and walkthrough with you.
Frequently Asked Questions About Air Duct Cleaning
Can I Clean My Air Ducts Myself?
You can clean your air ducts yourself, but we recommend having professionals with the right equipment to do it. It takes training and experience to clean an air duct system without damaging the ducts and insulation. Repairing a damaged duct system costs more than having the system cleaned in the first place.
Why Should I Have My Air Ducts Cleaned?
Air duct cleaning is something you should do because of the primary benefit: improved indoor air quality that supports a healthier breathing environment, especially for those suffering from allergies or Asthma. Another benefit is energy savings. Your HVAC system won't have to work nearly as hard when the vents are clear of dirt and debris.
Are Chemicals Used to Clean My Air Ducts?
In some cases, yes, a chemical biocide may be required to eliminate bacteria and mold and prevent future growth of these contaminants. We're interested in the safe condition of your home. We will not apply any chemicals to your air ducts without your prior authorization and always make sure to leave your property in 100% safe and healthy shape.
Is it Necessary to Cut Holes in My Air Ducts?
In some cases, our service technicians may be required to cut access holes in your ductwork in order to clean hard-to-reach places in your HVAC system. These access holes will be professionally closed with the ability to reopen for your next cleaning. It is a standard industry practice, but we do it with respect to your space.
How Much Does Air Duct Cleaning Cost?
How Often Should I Clean My Air Ducts?
Depending on your circumstances, we recommend having your air ducts cleaned every two to five years. If you have pets, we recommend having your air ducts cleaned every two to three years. If you're moving into a new home, we recommend having one of our service technicians inspect ducts to see if your home is overdue for a cleaning.
How Long Does Air Duct Cleaning Take?
We work in 2-man teams to respect our customers' time and provide a thorough clean. The average time frame for our air duct cleanings is between 1 and 3 hours. We never rush our work, and our time cleaning depends on the number of vents and the layout of your air duct system.
Will Clean Air Ducts Boost Efficiency?
Yes. Your HVAC system relies on your air ducts to carry air throughout your property. When debris and dust accumulate in the air ducts, it becomes harder for the HVAC system to perform its job at its best. Clean air ducts allow air to flow freely, contributing to a more effective and efficient HVAC system.
We Believe In The Services We Sell
Here at Clean Extreme, our professionals believe that the small things are essential when maintaining the trust and confidence our customers place in us. Before we even arrive, you will understand all costs and know you're working with a company that will respect you, your time, and your property. Our Air Duct Cleaning packages are all-inclusive and will cover your HVAC system in detail. We even go the extra step by treating your system with Envirocon to eliminate bacteria, mold spores, and viruses from your system. When we leave, you will be confident Clean Extreme has left you with a safe and clean system.
Contact Clean Extreme
Schedule an appointment, request pricing, or simply ask us a question. Clean Extreme's mission is to make your home a cleaner, safer and healthier environment for you and your family!
Purchase Your Air Duct Package Online!
Learn about our state-of-the-art air duct cleaning services and improve the quality of air in your home or business today.
We're the Talk of the Town
Clean Extreme was recommended to me by my neighbor. They were on time, great to work with to fit into my schedule, and very professional and personable. They worked around me and my work from home space and took about half the time that they quoted me. Great job!

Ben and team came out to clean my vents and they were very thorough, honest and gave alot of great information for my peace of mind.I'll continue to use Clean Extreme in the future and recommend them to everyone I know.Thank you!

Stacy Smith
14:03 29 Sep 22
Had a wonderful experience with Clean Extreme. Scheduling was easy. The guys that came out did a great job. Cost was exactly what as quoted. No hidden up charges or fees! High recommend to anyone needed this service.


I will definitely use them again.

Jim Gundling
14:34 26 Sep 22
The technicians were nice and did a great job!

Tali Preisler
19:34 24 Sep 22
Clean Extreme is one of the most professional and respectful companies I have used in a long time. Brent and Brandon were such professionals and explained what they would be doing and if there was something not necessary (dryer vent did not need cleaning) they would not charge for unnecessary work, These gentlemen went above and beyond to provide excellent service. Their pricing is excellent. I would highly recommend this company. Brent and Brandon are true assets to this company.

Phyllis Hill
12:17 24 Sep 22
Did a Wonderful Job. Thank you

Gabrielle Stivers
20:51 23 Sep 22
I was doubtful at first the guys ended up proving me wrong and doing a awsome job so much better now thanks to Brent Vinny highly recommended

Jake Roosen
17:07 23 Sep 22
Very professional and friendly guyz. They Knew all what they were doing. My family can finally breath clean air. I will definitely recommend "CLEAN EXTREME".

This was great! Brent and Brandon were very professional and helpful, offering a lot of tips for keeping our vents cleaner in the future. Everything was detailed, efficient, and worth every penny (though I wouldn't even say it was expensive for what they do for the air quality and our health!). I will be back in a few years 🙂

Alex Varney
02:02 20 Sep 22
Very professional and did a wonderful job! Gave lots of helpful tips with no extra high pressure sales. Loved seeing the before and after photos. Would Definately recommend their services and will use them again!

This many five star reviews don't lie but I was impressed with the entire process. Scheduled online, they called me a couple days before to confirm the appointment, showed up on time, techs were really friendly and ultimately, did a stellar job on cleaning our ductwork. It's rare to check all these boxes with contractors so it speaks volumes for Clean Extreme!

Rohan Bhat
09:07 14 Sep 22

ROMAN MARINOV
19:56 13 Sep 22
Brent and Brendan did a great job on my vent cleaning. They were on time, responsive, and answered all of my questions.

Great job and professional and friendly!

mrmattstudios1
01:12 13 Sep 22
Technicians were awesome! Courteous, friendly, knowledgeable. Service was phenomenal! Great price!

Mary Landrum
20:09 08 Sep 22
They cleaned my carpets, am so happy with how great they look!

ladyfae1952
18:21 07 Sep 22
We had our dryer duct cleaned out. The team was great at communicating and educating me on the process. They were on time and completed quickly. Highly recommend.

Deric McDonald
15:42 07 Sep 22
Great service and very affordable. Clean Extreme posts the cost of their air duct cleaning services right on the website so there is no guess work. Both technicians were so nice and explained the entire process. Highly recommend Clean Extreme!

Laura Kley
20:52 06 Sep 22
Very professional, prompt, and answered every question I had. Very customer service oriented, Greg did the job efficient and quick, with attention to detail given.

Kevin Davis
15:16 04 Sep 22
Very happy with the job they did

Jeff Stratton
15:30 31 Aug 22
Amazing job and great price! Very professional!

SentinelAce
01:16 31 Aug 22
Nice and professional guys! Showed before and after photos and cleaned up nicely! Would definitely recommend

Julie Jones
21:28 30 Aug 22

Very friendly! Showed us the steps they were taking to clean and sanitize the vents. Even gave us recommendations on things we could do. Very happy with the results!

Julie Burchett
18:59 29 Aug 22
I hired Clean Extreme to perform air duct and carpet cleaning. Ben and George arrived on time and did a great job. They were personable and professional. I would highly recommend this company.

Stephen Gaiownik
20:53 27 Aug 22
We had a great experience with Clean Extreme today cleaning our ducts. They found my mother's diamond engagement ring that went missing a few years ago! They came early, were considerate and pleasant, and did a great job. No hidden fees or upselling at the end of work.

Laura Doyle
17:38 27 Aug 22
Never seen a company with virtually only 5 star reviews! However, after using them- I see why! They were amazing. I have woken up every day with a headache for almost a decade.... the day after I had my ducts cleaned- no more headaches! Tim was especially great- very rare to get such great service these days! I even found two more vents I had forgotten about, and they came back out to clean them- free of charge. I would recommend a million times!

Great service. Very professional and excellent work

KingThug 33
18:23 26 Aug 22
They were professional, kind, and responsive to questions, from the moment of my first inquiry through the actual cleaning.

Therese Grieco
17:18 26 Aug 22
Had our duck work cleaned- they were able to come out quickly, pricing was better than another big company. I was still surprised at how much duck work/HVAC cleaning costs for a 1404 sq ft house… we do feel they did a good job. I like that they show you before and after pictures. We noticed an immediate difference with our allergies. They also interacted well with our dogs. Will reach out to have them clean our next house.

Respectfully the best in town!

FootyPlays
16:46 16 Aug 22
They were great and very informative!! Would highly recommend and will use again in the future.

Kristina Lukegord
17:42 15 Aug 22
The technician was great 👍 guys and respected


Sandra Huxley
16:59 12 Aug 22
Greg and Austin arrived on time, were professional and pleasant, thorough and helpful.Initial scheduling with Chris and was easy and timely. Confirmations and update phone calls on arrival times were greatly appreciated.We recommend Clean Extreme for home vent cleaning and clothes dryer vent cleaning. Good work!

Andrew Mazak
01:28 12 Aug 22
Best guys ever! They cleaned my dryer vent and removed a massive clog. Air flow is amazing and they were so kind!

Theresea Varrasso
14:51 11 Aug 22
Greg and his partner were extremely friendly and knowledgeable. They did an excellent job cleaning all my air ducts and vents. They were excellent communicators and also provided before and after photos of inside the ducts.

Vinny Manco
12:34 10 Aug 22
Clean Extreme did a great job cleaning out my dryer vent and making sure it was safe to use! I also loved how honest, efficient, and friendly they were. Communication with them throughout the whole process was excellent. I would definitely recommend Clean Extreme to anyone looking for these services.

Katelyn Stuckey
19:59 06 Aug 22
Very friendly, did great work.

Chad McMahon
10:49 06 Aug 22
I would highly recommend this company. Very professional, friendly and on time. Services were 100% accurately quoted.

Lisa bernthold
15:23 05 Aug 22
Greg and Vinny were awesome! They were very kind, addressed my concerns, and did an outstanding job! Will definitely use Clean Extreme again! Thanks guys! 👍🏼👍🏼

Tina Messina
18:31 04 Aug 22
So nice and professional and did such a good job 👍

Erla Buoni
17:59 02 Aug 22
On time, fast and super nice employees! They did a great job and we can already tell the air flow is better in the house.

Jenny Sadler
16:34 27 Jul 22
Professional and good service

James Jones
03:04 26 Jul 22
Respectable staff, conscientious and meticulous in their work.

Jayshree Murali
17:29 23 Jul 22
I used this company for one of my units at the property I manage. They have amazing customer service and I recommend them to all my sister properties. Great pricing do great work.

Toby Morgan
22:41 22 Jul 22
They did an excellent job.

Ignazio Messina
01:03 21 Jul 22
I requested service to have my dryer vent cleaned, Greg and George were extremely professional and diagnosed my 2nd story vent discharge and showed me pictures they took and it was obvious the vent didn't need cleaned as I had thought. Greg did recommend replacing the vent from the dryer to the wall as it was somewhat compromised where it had been pushed to the wall. All I was charged was a minimal trip fee and the cost of the functional vent part. I very much appreciate their honesty and definitely recommend them to anyone needing the services they offer.

They cleaned out our dryer vent, in and out in under 30 minutes. Said it wasn't bad at all... Rather expensive in my opinion but it's completed now. Thank you.

They responded quickly to my request for info, were respectful of my time and property, and did a great job! Don't fall for the scams on Groupon or social media, call Clean Extreme.

April Davie
20:02 16 Jul 22
The gentleman who came to perform the service (Tim & Vinny) were polite, efficient, and friendly. They gave me helpful tips and answered all my questions. As a single woman what I probably appreciated most was the fact they didn't try to sell me anything! They did their job and didn't pressure me. I will be using them for all my duct/vent needs.

Katherine Sanford
16:08 16 Jul 22
Very simple process did an amazing job truly appreciate their service!

Ashley Haddox
19:42 15 Jul 22
Great job very nice guys that came over. Here for about an hour or so. Very easy process to go through, gave me some good tips on things to do and purchase to save some money in the future. Would recommend them for service

Greg Speece
18:30 15 Jul 22
Can't recommend enough! The communication was thorough, team was prompt, and outcome was incredible.

Marc Miller
22:41 13 Jul 22
Clean and efficient crew! Very happy with their results!!!

Angela Kohler
20:50 12 Jul 22
The team was professional, quick, and very nice. They were in and out and my vents look so much better. The workers were so friendly and knowledgeable.

Megan Ortiz
19:42 12 Jul 22
Moved into my home and noticed that the duct system was spewing all manner of dust and micro debris. We did a lot of research before selecting Clean Extreme. The guys were on time and explained the process, and got right to work. We can tell the difference it's made already because the weird smell is gone. Amazing team from the first call to the finished job.

VL williams
17:43 09 Jul 22
Greg and Vinny were absolutely great to work. The vents are looking much better and would recommend them to anyone!

Matthew Webber
16:39 01 Jul 22
Dean was extremely professional. I am what would be considered a "difficult customer" and I make no apologies for this. I have only good things to say about Clean Extreme. Many thanks!

77discodave
14:49 30 Jun 22
The vents were cleaned thoroughly and the technicians were very professional.

Diane Crosby
20:13 29 Jun 22
I was impressed with this company from the very beginning, they called me and scheduled within 20 mins of my inquiry! From the very beginning they were thorough, polite, and professional. When our appointment day came, they did not disappoint! The two men (i can't remember the techs names!) were on time, friendly, professional and seemed to be happy/enjoy their job! They explained everything they were doing, and recommended a few things that would help make our system more efficient. As long as I'm living in their service range - they will be the only duct cleaners I use! Thank you!!

Jim Wang Jr.
19:32 29 Jun 22
They were extremely quick to reply to my request for scheduling and the service technicians were early, extremely polite and friendly, and walked us through everything thoroughly. We will continue to use their services regularly now!

Ben Elbert
01:17 28 Jun 22
They were awesome. very respectful, gave me a reminder night before and upon arrival day of. they took their time. I would so recommend them to any friend. Thank you again

Katrina Warren
14:04 26 Jun 22
Wonderful Service! Reasonable and highly recommend!

Renee Mallett
17:50 25 Jun 22
They were very personable and informative!

Jocelyn LaPlace
18:58 23 Jun 22
We highly recommend! Very professional and job well done. Very fair price.

Angel Beller
17:52 22 Jun 22
Very pleased with the service they provided. Will certainly recommend them

Sharon Mitchell
20:32 20 Jun 22
Clean Extreme did an amazing job on my ducts. The stuff I heard being sucked out of my vents was crazy. The guys who completed the job were very thorough and knowledgeable about the process. They gave me a complete walkthrough and explain everything to me. I would 100% recommend them to anyone.

Jessica Smith
14:05 20 Jun 22
Very professional team that did a great job.

Diane Millhoan
16:05 17 Jun 22

Alexandra Annarino
22:26 09 Jun 22
Matthew Terry and his partner were professional, on time, polite, and explained everything they did. They also showed before and after photos that were easily verified. I plan on calling them again for a cleaning after construction work.

Linda Perry
20:45 07 Jun 22
Great job cleaning and also tips to prevent future buildup.

Janelle Henderson
14:07 06 Jun 22
Brent and Kenny did an excellent job. Very nice guys and I highly recommend them.

james wardrip
19:05 03 Jun 22
Clean Extreme did great job cleaning our air ducts and dryer vent! Highly recommend!

Jennifer Klipfer
17:08 02 Jun 22
Very responsive, found the issue immediately, told us exactly what was needed to resolve, and offered a very inexpensive ($10.00 additional) solution to prevent the issue from happening again.

We had our ducts, carpets and dryer vent cleaned. Very good communication before and during the service. The team was exceptionally nice and also great at explaining everything they did, including photos of the vents before and after.

Stephanie Interliggi
17:13 27 May 22
Very pleased. Chuck didn't want me to spend the money but when he saw what came out. He said way to go mother. The 2 gentlemen did a great job and worked very hard and fast. We highly recommend this company . Thanks for a clean smelling home.

Cathy Hewitt
20:40 26 May 22
Every interaction I had with the representatives of this company was fantastic from the first phone call to the final minute they left my home after service. I'd scheduled them for carpet cleaning, air duct cleaning, and dryer vent cleaning. They arrived on time, within the original 1 hour time frame given, and even gave me a, "we're on our way and will be there in 15-30 minutes" text to let me know their arrival time! The two technicians, Tim and Brandon, were extremely professional and friendly guys. They explained everything they would do, allowed for questions, and went about their job efficiently and thoroughly. They also inspected my dryer vent and advised me I didn't need to have it cleaned!!! Yep, they actually saved me money! I'm today's world, this kind of professionalism is rare and i cannot say enough good things about my experience.

Cassie Beverly
11:44 21 May 22
Very professional and guys did a great job

James Fonow
00:01 19 May 22
Very helpful, fast, knowledgeable - so happy we got our vents cleaned finally - got out a bunch of old construction dust from our new house (6 years old now).

Katherine Mason
15:53 13 May 22

I've lived in this house since 1975 With several animals through the years. He got to the point where I noticed a strong dirt smellAnd figured it had to do with with the furnace area. I have no regrets about having Cleaning done. They did an excellent job And didn't mind my dogs

Carole Turley
02:09 09 May 22
The guys couldn't have been more professional and polite. They shared every step of the process before starting. They showed pictures of the insides of the ducts and vent. Highly recommend.

Very professional and kind. They take their time explaining the process and include photos, tips and the invoice in the receipt. Will definitely be using them again.

Erick Aviles
15:56 02 May 22
Scheduled for a dryer vent cleaning. The workers are on time and very professional and friendly. After checking the outside vent, that only contained a small amount of lint, they advised me that I did not need to have the vent cleaned. I was very impressed with their honesty and the fact that it saved me money.

Deborah Walker
12:29 01 May 22
Brent and Vinny came to my house to clean my dryer vent. They were puntctual, polite, and friendly. Clean Extreme is a company that hires employess with integrity. To clean the dryer vent is $200. Brent checked my dryer vent and concluded that it was not dirty enough to be cleaned for $200. He told me what I needed to do to clean the small amount of lint that he saw on the outside vent. Brent's honesty spoke volumes about this company. I will definitely use this company in the future.

Great Service! Very nice guys working together in my home!They did a great job cleaning out heat ducts and cleaned my carpet !I will use them again!!Thank you so much!

Shari Adkins
22:31 28 Apr 22
We had a great experience getting our vents cleaned. A man named Gregory came, along with another man but I didn't catch his name, and they were fantastic. They were very professional, efficient, and they respected my home. They were on time and did a great job. I would recommend them and will plan to use them in the future.

Olivia Rucker
17:18 25 Apr 22
Greg Johnson and his partner were very professional. They did an excellent job cleaning my vents and HVAC system. They also cleaned my dryer vent and went beyond there job description helping me fix my flex tubing.

Jameson Rausch
18:37 21 Apr 22
Tim cleaned my dryer vent. I will highly recommend your company and tell them to request Tim. He knows his stuff. Was very professional we would recommend him to our friends and neighbors

Pat Vandermark
17:26 19 Apr 22
They were very professional. The 2 people that came worked well together and were very kind.

Highly recommend this service. Team was prompt and provided updates on service prior to cleaning - during the cleaning - and after they were finished. I was given an overview after the work was completed and details on what they encountered and provided recommendations moving forward. High class organization that takes pride in the work they do and want to make sure the customer is more than satisfied.

Got on the schedule extremely fast for a dryer vent cleaning service. Will absolutely use again in the future and referring our neighbors has already begun.

The technicians we're very courteous and COVID preventive. They explained their service before doing the work. I recommend their professional service.

Rena Nelson
19:01 14 Apr 22
They were really easy to schedule with and completely honest and transparent with pricing, and the two guys who turned up were courteous and really knowledgeable. will recommend highly and use again. thank you

Had an issue with something stuck in my dryer vent. Team showed up early, they were incredibly polite & professional. They went above and beyond. 10/10 service.

andres morales
13:54 12 Apr 22
Fantastic service! Brent and George were amazing! They explained the whole process before, during and after. The pictures of our ducts were a night and day difference!We will definitely use them again. Thanks for everything!

Steve Murphy
04:01 10 Apr 22