Air Duct Cleaning Columbus, Ohio
Your Air Duct Cleaning Experts
Regular cleaning of your air ducts will go a long way to improve your indoor air quality. Do you find yourself dusting too often or having a hard time breathing? It's a sign you shouldn't ignore. Having those air ducts cleaned by a professional regularly can help with the inconvenience of dusting while increasing your overall comfort and safety.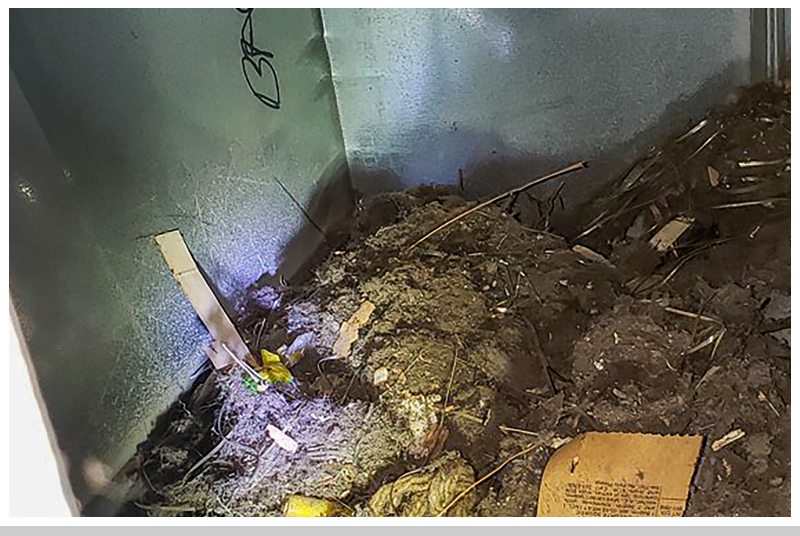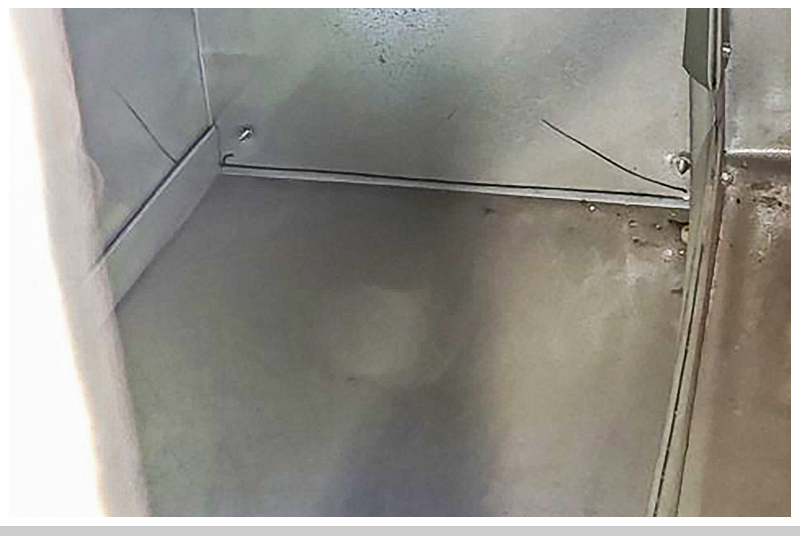 Improve Your Comfort With Air Duct Cleaning
Regular air duct cleaning helps remove dust and improves indoor air quality in your home. When people see the dust on a shelf or a counter, they wipe it off, think, "well, that figures," and move about their day. Unfortunately, people don't know that dust is just what they can see. They don't see the 40 to 50 pounds of dust, debris, and allergens hiding inside their air ducts. What's worse is that every time you use your air conditioner or turn on the heat, you end up circulating all of that through your vents and ultimately into your lungs.
You can change all of that with our help. With regular cleanings of your air ducts, you're doing all you can do to make your environment cleaner and safer. Our certified, professional team uses the best equipment in the business today and is right here in Columbus. We will get your air ducts in proper shape and improve your indoor air quality.
The Clean Extreme Air Duct Cleaning Process
Our 4-step air duct cleaning process is designed for your convenience and complete satisfaction. We use state-of-the-art, truck-mounted equipment for our duct cleaning service that produces nothing short of industry-leading results. At the end of the day, your ducts will be free and clear of dust, debris, allergens, and anything that may have found its way into your HVAC system.

Schedule An Appointment
We know your time is valuable; that is why our scheduling is convenient and hassle-free. You can schedule an appointment using our website or call to speak with our helpful customer service specialists. We will respect your schedule and arrive on-time.

Thorough Air Duct Inspection
Your service technician will thoroughly inspect your air duct system while addressing your questions and concerns. We will make sure you get a firsthand look at the build-up of dust, dirt, and debris that has accumulated over time in your system.

High-Powered duct Vacuuming
After our inspection, we get right down to doing what we do best- with courtesy, confidence and, complete satisfaction. We use state-of-the-art vacuums, hoses, brushes, and whips that disrupt contaminants while efficiently removing debris plaguing your HVAC system.

Compressed Air Duct Flushing
After we have scraped and vacuumed all of the debris from your air ducts, our service technician will blow compressed air through your air ducts to flush out any remaining debris from your vents before our final inspection and walkthrough with you.
Frequently Asked Questions About Air Duct Cleaning
Can I Clean My Air Ducts Myself?
You can clean your air ducts yourself, but we recommend having professionals with the right equipment to do it. It takes training and experience to clean an air duct system without damaging the ducts and insulation. Repairing a damaged duct system costs more than having the system cleaned in the first place.
Why Should I Have My Air Ducts Cleaned?
Air duct cleaning is something you should do because of the primary benefit: improved indoor air quality that supports a healthier breathing environment, especially for those suffering from allergies or Asthma. Another benefit is energy savings. Your HVAC system won't have to work nearly as hard when the vents are clear of dirt and debris.
Are Chemicals Used to Clean My Air Ducts?
In some cases, yes, a chemical biocide may be required to eliminate bacteria and mold and prevent future growth of these contaminants. We're interested in the safe condition of your home. We will not apply any chemicals to your air ducts without your prior authorization and always make sure to leave your property in 100% safe and healthy shape.
Is it Necessary to Cut Holes in My Air Ducts?
In some cases, our service technicians may be required to cut access holes in your ductwork in order to clean hard-to-reach places in your HVAC system. These access holes will be professionally closed with the ability to reopen for your next cleaning. It is a standard industry practice, but we do it with respect to your space.
How Much Does Air Duct Cleaning Cost?
How Often Should I Clean My Air Ducts?
Depending on your circumstances, we recommend having your air ducts cleaned every two to five years. If you have pets, we recommend having your air ducts cleaned every two to three years. If you're moving into a new home, we recommend having one of our service technicians inspect ducts to see if your home is overdue for a cleaning.
How Long Does Air Duct Cleaning Take?
We work in 2-man teams to respect our customers' time and provide a thorough clean. The average time frame for our air duct cleanings is between 1 and 3 hours. We never rush our work, and our time cleaning depends on the number of vents and the layout of your air duct system.
Will Clean Air Ducts Boost Efficiency?
Yes. Your HVAC system relies on your air ducts to carry air throughout your property. When debris and dust accumulate in the air ducts, it becomes harder for the HVAC system to perform its job at its best. Clean air ducts allow air to flow freely, contributing to a more effective and efficient HVAC system.
We Believe In The Services We Sell
Here at Clean Extreme, our professionals believe that the small things are essential when maintaining the trust and confidence our customers place in us. Before we even arrive, you will understand all costs and know you're working with a company that will respect you, your time, and your property. Our Air Duct Cleaning packages are all-inclusive and will cover your HVAC system in detail. We even go the extra step by treating your system with Envirocon to eliminate bacteria, mold spores, and viruses from your system. When we leave, you will be confident Clean Extreme has left you with a safe and clean system.
Contact Clean Extreme
Schedule an appointment, request pricing, or simply ask us a question. Clean Extreme's mission is to make your home a cleaner, safer and healthier environment for you and your family!
Purchase Your Air Duct Package Online!
Learn about our state-of-the-art air duct cleaning services and improve the quality of air in your home or business today.
We're the Talk of the Town
They did a fantastic job! Very friendly and courteous...

Susan Steger
17:15 09 Dec 23
friendly and took the time to explain what they were doing

Tim Ann Austin were great.

Bob Rinehart
21:46 04 Dec 23
Austin and George were amazing. They really went above and beyond and they were so friendly. My carpet looks fantastic and the air flow and quality in the house has never been better!

Courtney Saddler
20:32 03 Dec 23
They were friendly, professional, on time and easy to work with.

Ben Sterling
15:09 01 Dec 23
They were professional, quick and clean. Tim did a great job!

allison kleinman
02:09 01 Dec 23
These guys were amazing! They performed the exact work they listed in their website. They charged the exact prices listed in their website with no surprises or weird made up fees. They were very pleasant and efficient. They explained everything they were doing as they were doing it. We were really impressed. We just got our email with all of the before and after pictures they provide (at no additional cost) and wow! I feel so much better knowing the air we breathe in our home is much cleaner and safer. We will schedule their services once annually going forward and we highly recommend these guys! Thanks so much.

Matthew Rosnov
22:52 30 Nov 23
The crew was extremely efficient, very professional, and completed the job extremely well. I could not even tell they were there once they left. They cleaned up, straightened up and left no traces of being there at all. It was a delightful experience. I would use them again for sure!

They did a good job. Maybe could of vacuumed up a little after

Jacob Faught
19:29 28 Nov 23
Very professional service, highly recommended, before and after pictures look amazing, I used 3 different companies to clean the rental properties and my own houses, Clean Extreme is the best, greatly appreciated.

Mei Feng Lin
17:05 28 Nov 23
Very professional and friendly!!!! Great job!!!Very satisfied!!!

Alexander T
22:42 27 Nov 23
Brandon & George just left my home & I was very impressed. They checked the ducts before cleaning & I decided from their findings that they really didn't need cleaned. I so appreciate their honesty. I can now use that money for other needs. Thank you Clean Extreme for running a customer focused company.

Mark Jones
15:34 27 Nov 23
The 2 gentlemen were very professional and polite. And explained the entire process

Annette Hohnberger
19:59 22 Nov 23
Both cleaners were super kind, professional and thorough. They were in and out quickly and did a great job. Definitely would recommend!

So happy to leave this review for this wonderful team they did excellent work at our home. They cleaned up after themselves. They cleaned every single vent unscrewed vents screw them back on cleaned around the areas they worked in before moving onto another part of our house you could hear their equipment cleaning each vent, my house has never felt so clean. Thank you so much for such a quality performance of cleaning our vents and returns. I would highly recommend this company ClEAN EXTREME to anyone. Thank you again!

Graig was Very professional. Let me know my issue and gave me direction on how to correct.

Laverne Dotson
22:53 21 Nov 23
The Clean Extreme team were amazing. They explained every step that was to be taken. They even wore booties to cover their feet with the rain. They were very professional and courteous and we will certainly use Clean Extreme again!

Robin Brookhouse
19:03 21 Nov 23
The guys who came were conscientious and friendly. They did thorough work and took their time cleaning the vents. We would have them back -; and may schedule them to clean our carpet (if we don't just replace it with hard flooring). Really glad to have come across Clean Extreme.

Becky Allen
17:55 21 Nov 23
The guys that came were very friendly and helpful. They done a great job . Very happy with the service received.

Carol Toops
16:44 21 Nov 23

Tara Schmidt
01:05 21 Nov 23
We had smoked in our home for years and it really smelled like it. Vinnie and his team came out and did a deep clean of our carpets and the difference was nothing short of amazing! House smells great, carpets are so much brighter. Professional, courteous, and reasonably priced.

Clarissa Rickman
22:22 15 Nov 23
The guys were polite and diligent and got the job done in the time they said. Would recommend them and clean extreme to all people I know

I needed my drier vent cleaned so I called Clean Extreme. I don't impress easily, but I was totally impressed.I spoke to a gentleman named Chris. His phone customer service was excellent. Techs Vinnie and Reese showed up right on time. They were both exceptional friendly and professional. They walked me through the process and even showed me pictures of the process. Great job at cleaning up after themselves. I was so impressed I'll be calling them back to do a complete vent cleaning.HIGHLY RECOMMEND.

Gene McDonald
23:03 14 Nov 23
The entire process from scheduling the service with Chris, to Greg performing the carpet cleaning service was truly amazing. They even provided before & after photos, and called to confirm I was 100% satisfied with results before I made payment. I will now recommend them to all my friends & family & continue to use them at my properties. Thanks Clean Extreme!!!

Kala Herron
01:22 14 Nov 23
First time getting our ducts and vents cleaned. Appreciated the before and after pictures. Friendly and quick service, would highly recommend. Looking forward to breathing fresher air and sweeping less 🙂

Sumyr Phillips
20:00 11 Nov 23
These guys were awesome. They did such a great job on my house,(I just bought, that STUNK so bad from dogs), and they got the LAST dog smells out. Thank you. Highly recommended

Robin Voss
10:30 06 Nov 23
I am still waiting for my before and after pictures.

Karin Robles-Lyons
20:59 05 Nov 23
Tim and Austin were great. They walked me through all the steps they were taking when doing the duct cleaning. They left my home in great shape. They were courteous and friendly. I would recommend this team to clean your air ducts.

Amazing experience! On time, great communication, friendly staff. Provided before and after pictures of ducts. Would recommend!

Jennifer Reeve
19:37 03 Nov 23
Excellent company! Professional. Honest. Thorough. Knowledgeable. Prompt. Friendly and courteous. Very fair and affordable. Quick, accurate, neat and clean. And they always answer the phone instead of a voicemail!

Lieta Schmelzer
18:19 03 Nov 23
Did a fantastic job! I am so pleased with how quick they got me in and their price was the best I found! Highly recommend and I will be recommending and using them again!

Kristina M
14:48 03 Nov 23
I have used Clean Extreme for multiple services. They always go above and beyond. They are very professional in their communication before, during and after the service.The work always always always exceeds expectations.Contact them today!

Rich Dobda
18:14 02 Nov 23
Very professional. In and out in a timely manner. Great job!

Claudia Murphy
14:19 02 Nov 23

sandra merrill
13:02 01 Nov 23
Great experience all the way around!

Pamela McDaniels
01:01 30 Oct 23
I had the best experience with Clean Extreme. It was so easy to schedule my air duct cleaning, dryer vent cleaning and carpet cleaning online. The technicians were extremely professional and did an excellent job on everything!

Colleen Arnett
21:29 28 Oct 23
Tim and assistant showed up on time. Very friendly and professional. Went right to work and completed the job in about 1/2 hour. Gave me before and after photos. I recommend Clean Extreme.


Art Benavent
17:38 27 Oct 23
The techs arrived ahead of scheduled time, after calling to ask if I would like them to come a little earlier, which was great for me.The techs were professional, friendly and knowledgeable. They wore foot covering inside the house. They explained what they would be doing and then got on with the job. I was impressed by the young men. They represented the company well. Greg was the main person on the job.As soon as they left, I did a load of clothes and the dryer workedlike it was supposed to. I was very pleased as I thought I was going to have to buy a new dryer.I will use Clean Extreme again when needed.

Jennie Price
17:57 25 Oct 23
Techs were super nice and thorough!

Linda Meikle
15:59 25 Oct 23
Well I give 5 stars for honesty! Our home is a little under 2 years old and we were not sure if our dryer vent was in need of cleaning out yet or not so we scheduled the service. The techs arrived and were very nice and told us the line was still clean on their camera and nothing needed done! Saved us a couple hundred dollars and will definitely call them back when it's time! Nice to see this kind of honesty as I work in the home service industry as well!

These guys were great. Customer service was so much better than Stanley Steemer.

Colt Cisler
14:23 20 Oct 23
Absolutely excellent service and Tim and Austin were wonderful and very nice and got everything taken care of and my carpeting is absolutely beautiful thank you very much God bless you all I will keep you in mind for the future

Sheree Shaeffer
20:26 19 Oct 23
Brandon and Ty, thank you.Both friendly, polite, professional, explaining what was to be done. Even made sure floor was cleaned of dust bunnies.

Kathi Weber
21:28 13 Oct 23
Thorough job, friendly staff

Tabatha Daily
19:56 13 Oct 23
Easy to schedule, quick, and informative. Great work. Thank you

Jeff Hunsaker
16:18 13 Oct 23
Greg and his partner were very friendly, polite, and efficient. I look forward to breathing easy in my own home.

Brenda Miller-Riley
19:52 10 Oct 23
Our carpet looks new; highly recommend for vent cleaning & carpet cleaning.Very Happy Customer 😊


Cecil Bratton
18:06 09 Oct 23
These guys are great! Showed before and after pictures of their work. Super nice. Highly recommend

Donna Marquez
11:37 06 Oct 23
FriendlyThe review process is quite cumbersome needing to go to google. Some people would not fill out

Christine Chandler
20:39 05 Oct 23
On time for the appointment. Quick and efficient team doing the job. House is 20 years old and is now duct clean.

Crew did a great job and were polite and friendly.

Dennis Sterling
11:16 05 Oct 23
Greg and Eli did an amazing job! They went above and beyond to ensure my ducts were clean but also made sure to put everything back the way I had it. They had to move a couch and they had to take apart the couch and put it back together. And they did it with a smile. Great experience!! Highly recommend this company and crew!

Katie Keller
13:21 04 Oct 23
Vinny and Ty arrived on time to clean my dryer vent. They were professional, efficient and courteous. Vinny explained the entire process to me and showed me the before and after pictures. Seeing the before picture reiterated to me the importance of having this done regularly. I will definitely use Clean Extreme again and recommend that you use them too!

Nina Euans
03:05 04 Oct 23
I have now used Clean Extreme at home and work. This is how businesses should run! The communication from start to finish far surpasses others. Ben was accommodating and encouraging while making the appointment, and my techs, Greg and Elijah, were professional, on time, and extremely friendly. I received before and after photos of my dryer's ductwork, and the price was very reasonable. I have already referred others to Clean Extreme and will most definitely use them in the future! Good job running a business that is an example to other companies of how to put your customers first.

I called around 9 in the morning because I had dropped a key fob down through a floor vent. They said they could have someone to me between 4-5. They actually called at 9:30 am and showed up at my house ten minutes later. It only took them a few minutes to extract my key fob. They were extremely polite, professional, and the price was a lot cheaper than replacing the key fob. I will most certainly use this business again in the future. Highly recommend them.

george burton
20:47 02 Oct 23
Ben, the Clean Extreme company's scheduler, was so nice and helpful. Tim M., the technician, was pleasant, professional, and courteous. He did a great, and thorough job. It is such a piece of mind now knowing that all of the dangerous lint crud has been cleaned out. We will definately utilize their services again in the future.

Linda Benson
20:47 29 Sep 23
Excellent servicePersonable repair men

judy romanello
19:01 29 Sep 23
On time, very professional and great quality of work. The guys were also great with our dog and two young children!

Patrick d'Entremont
16:06 29 Sep 23
Communication was great, service very thorough,clean and courteous. Very impressed.

brian curnutte
00:19 22 Sep 23
Great job with attention to detail and cleanliness.

Lori Johnson
19:05 21 Sep 23
Today's dryer vent cleaning was amazing. My 60 yr. old Townhome dryer vent was severely clogged, lint, dry dirt, birds nest, straw, wood shavings. Glad I had it cleaned before using. The guys were on time, professional, polite, efficient, described process, provided before & after photos & the collection of debris at the truck. EVERYONE NEEDS TO DO THIS! It's worth it, to prevent dryer vent fire, thousands of fires a year. I'm sure my dryer will work more efficiently too.Thanks, Steven

Steven Davis Jr.
18:04 16 Sep 23

Margaret Cumberland
20:54 15 Sep 23
Very professional, thorough and customer friendly. Would highly recommend.

Donna Riggs
00:02 14 Sep 23
Excellent service and the gents were professional and extremely fast. I would recommend these fellas to all my friends and neighbors.

James Miller
23:36 13 Sep 23