Air Duct Cleaning Columbus, Ohio
Your Air Duct Cleaning Experts
Regular cleaning of your air ducts will go a long way to improve your indoor air quality. Do you find yourself dusting too often or having a hard time breathing? It's a sign you shouldn't ignore. Having those air ducts cleaned by a professional regularly can help with the inconvenience of dusting while increasing your overall comfort and safety.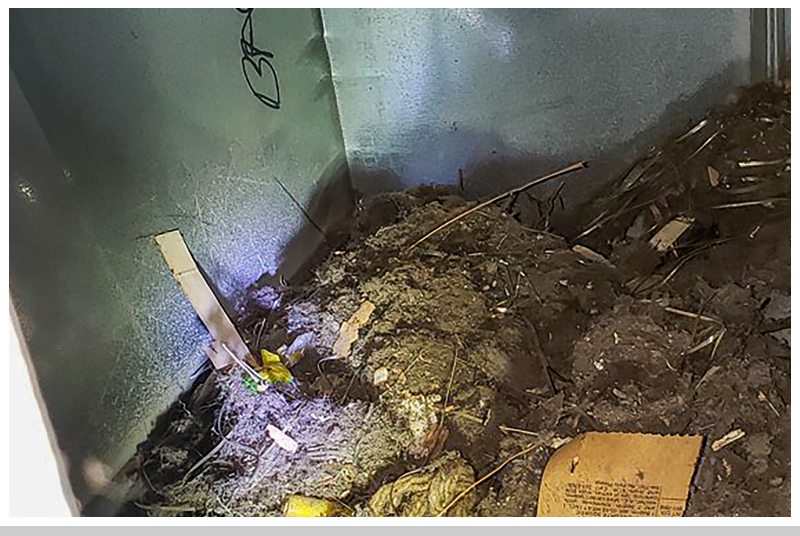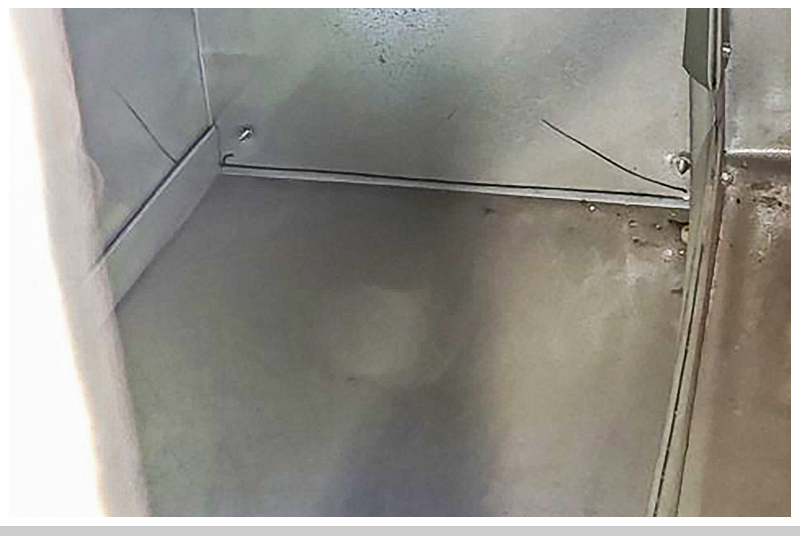 Improve Your Comfort With Air Duct Cleaning
Regular air duct cleaning helps remove dust and improves indoor air quality in your home. When people see the dust on a shelf or a counter, they wipe it off, think, "well, that figures," and move about their day. Unfortunately, people don't know that dust is just what they can see. They don't see the 40 to 50 pounds of dust, debris, and allergens hiding inside their air ducts. What's worse is that every time you use your air conditioner or turn on the heat, you end up circulating all of that through your vents and ultimately into your lungs.
You can change all of that with our help. With regular cleanings of your air ducts, you're doing all you can do to make your environment cleaner and safer. Our certified, professional team uses the best equipment in the business today and is right here in Columbus. We will get your air ducts in proper shape and improve your indoor air quality.
The Clean Extreme Air Duct Cleaning Process
Our 4-step air duct cleaning process is designed for your convenience and complete satisfaction. We use state-of-the-art, truck-mounted equipment for our duct cleaning service that produces nothing short of industry-leading results. At the end of the day, your ducts will be free and clear of dust, debris, allergens, and anything that may have found its way into your HVAC system.

Schedule An Appointment
We know your time is valuable; that is why our scheduling is convenient and hassle-free. You can schedule an appointment using our website or call to speak with our helpful customer service specialists. We will respect your schedule and arrive on-time.

Thorough Air Duct Inspection
Your service technician will thoroughly inspect your air duct system while addressing your questions and concerns. We will make sure you get a firsthand look at the build-up of dust, dirt, and debris that has accumulated over time in your system.

High-Powered duct Vacuuming
After our inspection, we get right down to doing what we do best- with courtesy, confidence and, complete satisfaction. We use state-of-the-art vacuums, hoses, brushes, and whips that disrupt contaminants while efficiently removing debris plaguing your HVAC system.

Compressed Air Duct Flushing
After we have scraped and vacuumed all of the debris from your air ducts, our service technician will blow compressed air through your air ducts to flush out any remaining debris from your vents before our final inspection and walkthrough with you.
Frequently Asked Questions About Air Duct Cleaning
Can I Clean My Air Ducts Myself?
You can clean your air ducts yourself, but we recommend having professionals with the right equipment to do it. It takes training and experience to clean an air duct system without damaging the ducts and insulation. Repairing a damaged duct system costs more than having the system cleaned in the first place.
Why Should I Have My Air Ducts Cleaned?
Air duct cleaning is something you should do because of the primary benefit: improved indoor air quality that supports a healthier breathing environment, especially for those suffering from allergies or Asthma. Another benefit is energy savings. Your HVAC system won't have to work nearly as hard when the vents are clear of dirt and debris.
Are Chemicals Used to Clean My Air Ducts?
In some cases, yes, a chemical biocide may be required to eliminate bacteria and mold and prevent future growth of these contaminants. We're interested in the safe condition of your home. We will not apply any chemicals to your air ducts without your prior authorization and always make sure to leave your property in 100% safe and healthy shape.
Is it Necessary to Cut Holes in My Air Ducts?
In some cases, our service technicians may be required to cut access holes in your ductwork in order to clean hard-to-reach places in your HVAC system. These access holes will be professionally closed with the ability to reopen for your next cleaning. It is a standard industry practice, but we do it with respect to your space.
How Much Does Air Duct Cleaning Cost?
How Often Should I Clean My Air Ducts?
Depending on your circumstances, we recommend having your air ducts cleaned every two to five years. If you have pets, we recommend having your air ducts cleaned every two to three years. If you're moving into a new home, we recommend having one of our service technicians inspect ducts to see if your home is overdue for a cleaning.
How Long Does Air Duct Cleaning Take?
We work in 2-man teams to respect our customers' time and provide a thorough clean. The average time frame for our air duct cleanings is between 1 and 3 hours. We never rush our work, and our time cleaning depends on the number of vents and the layout of your air duct system.
Will Clean Air Ducts Boost Efficiency?
Yes. Your HVAC system relies on your air ducts to carry air throughout your property. When debris and dust accumulate in the air ducts, it becomes harder for the HVAC system to perform its job at its best. Clean air ducts allow air to flow freely, contributing to a more effective and efficient HVAC system.
We Believe In The Services We Sell
Here at Clean Extreme, our professionals believe that the small things are essential when maintaining the trust and confidence our customers place in us. Before we even arrive, you will understand all costs and know you're working with a company that will respect you, your time, and your property. Our Air Duct Cleaning packages are all-inclusive and will cover your HVAC system in detail. We even go the extra step by treating your system with Envirocon to eliminate bacteria, mold spores, and viruses from your system. When we leave, you will be confident Clean Extreme has left you with a safe and clean system.
Contact Clean Extreme
Schedule an appointment, request pricing, or simply ask us a question. Clean Extreme's mission is to make your home a cleaner, safer and healthier environment for you and your family!
Purchase Your Air Duct Package Online!
Learn about our state-of-the-art air duct cleaning services and improve the quality of air in your home or business today.
We're the Talk of the Town
We had our dryer duct clean, and they did a great job. The two guys answered all my questions, they were friendly and very polite. Will use them again to have my heating ductwork cleaned.Highly recommend

Adam Butcher
20:15 09 Jun 23
They were on time, communicated throughout and did an excellent job on the duct cleaning!

Nadia Gaboutou
12:18 08 Jun 23
Clean Extreme was prompt and professional on every level I highly recommend for HVAC cleaning.

The guys did a great job.

Pamela Scott
04:00 06 Jun 23

Stephanie Shull
20:25 03 Jun 23
No complaints! I was given tips to help keep things clean.Thank you so much!I will use them in the future.

Winona Perkins (Noni)
14:38 03 Jun 23
Excellent service. Professional great job +++ The best of the best

Romeo De Niro
05:08 03 Jun 23
Wonderful job. Very polite. House smells amazing. Will definitely use in the future.

kris dodley
01:09 03 Jun 23
They came out today and cleaned all of our ducts and our dryer vent. Did a fantastic job for a great price. Very professional and courteous. No hidden costs or upselling. Quote was spot on. Highly recommend

Brett Merrick
20:39 25 May 23
Very happy with the service. Technicians were great and knowledgeable. Did a fantastic job!

Eric Robison
17:28 25 May 23
Brent and Reece did an amazing job! They explained everything up front offered me a couple extras and I said ok but when Brent looked at one of them he said I didn't need it rather then just do it for the money! As a widow who has no clue I appreciate the honesty and respect of knowing he didn't take advantage of me! They were in and out with great efficiency! I highly recommend this family owned business! They are wonderful at what they do!Great job Brent and Reece!!

dragonblade2700 Mayabb
20:58 23 May 23
Had a great experience with Brent and the entire company. They were on time and upfront about their pricing. They went over everything step by step and there weren't any hidden fees. Would highly recommend!

Mike Roach
17:48 23 May 23
Gentlemen cleaned the dryer vent. They were polite, courteous, professional, and quick. They did a great job! I appreciate their service.

Pat Latham
15:49 23 May 23
Very professional and personable teams of two for vent cleaning.

Mitch Morrison
00:20 23 May 23
We had our ducts cleaned. They were supposed to be here between 12 and 1. They came at 12 on the dot. Very punctual. Very friendly. Very detailed. Would highly recommend them and will be using them again!

Olivia Carter
18:22 20 May 23
Tim and Austin were friendly, knowledgeable, and efficient. They walked us through exactly what they would be doing and offered valuable insights throughout the process. They were careful and very respectful of our place. They even made friends with our cat! Clean Extreme was easy to schedule with, they arrived exactly when they said they would, and the service was exactly what we hoped it would be.

Nate McCormick
16:05 20 May 23
They were very friendly and explained everything up front. Very pleased with their professionalism.

Shannan Musgrove
20:08 19 May 23
They were incredibly thorough and quick. They even provided feedback and advice on how to take care of our home in between cleaning years. Definitely recommend!

Emmie Murray
17:28 19 May 23
Dryer vent cleanout done successfully

Norm Vallone
14:02 18 May 23

Frances Black
21:10 16 May 23
Dryer Vent Cleaning, they were excellent! Their Customer service is amazing! I would definitely recommend them.

jacqueline Warren
23:39 14 May 23
Professional and friendly. Went above and beyond.

Kelly Boone
00:35 13 May 23
Very professional vent did what it was supposed to do

Barbara Neal
17:53 11 May 23
Tim Myers and his body did a great job cleaning my house for duct & vent cleaning. We can now breathe clean air and my dyer works perfectly

Teki Hussein
04:57 07 May 23
Chose Extreme Clean due to other reviews and pricing. They arrived on time (actually early but they called to see if early was OK), were professional and did a great job. Will use them again, in about 5-years when we have the ducts cleaned again (no pets, so every 5 years seems normal). Would recommend to our friends and relatives.

Michael Oller
15:37 05 May 23
Ben came out to clean our dryer vent. He inspected before he did any work and saved us a lot of money. I would work them again for any service they provide! Highly recommend!!

Janelle Consiglio
16:17 03 May 23
They cleaned our dryer vent and did a great job. Will use them again.

Matthew Hall
23:17 26 Apr 23
Dryer vent cleaning with bird's nest clean up. No issues. Will update if anything comes up

Juanito Savaille
17:09 24 Apr 23
The guys were on time and did an outstanding job. They even showed me photos of the mess in my ducts before and the clean up afterwards. Would highly recommend and will definitely use again in the future.

Jared Ingram
15:10 24 Apr 23
I had a wonderful experience with this company. I had a pipe burst the night before and had a lot of water enter my ductwork. I contacted them early the next morning and they were at the house within a few hours. The technicians were extremely friendly and very professional. There before and after photos amazing. I can't recommend them highly enough.

Adam and Kathryn George
20:23 22 Apr 23
Brent did a world class job of communicating and taking care of vent cleaning. Appreciate his hard work all around. Thank you.

Spencer Murphy
20:14 22 Apr 23
Every single person I spoke to or worked with was beyond personable and sincere. Great guys great work

Abby Wirth
18:50 22 Apr 23
They were professional, explained everything they were doing, and provided photos. I would recommend them and will be using them again in the future.

Wendy Adams
14:18 19 Apr 23
Really nice work. Very affordable and also felt like they were trying to make things work well not just complete a job. Overall great experience.

Francisco Magana
22:25 18 Apr 23
Very professional and efficient. Even gave us tips on how to prevent dust and cat fur buildup.

Joy Bonnivier
21:40 18 Apr 23
We hired Extreme Clean to clean out a birds nest in our second story dryer vent. They were on time, polite, and thorough. My only criticism is that their payment system asked for a tip. Not a huge deal, but is a bit off putting when already spending hundreds of dollars on something that is not traditionally a tipped service.

Meredith Ripley
18:12 18 Apr 23
Very professional, excellent service.

Maria Fansler
17:34 15 Apr 23
Clean Extreme did a great job! They were prompt, thorough and efficient. They explained everything and made sure to address any questions that I had.

Louis Brown
14:43 14 Apr 23

David Arnold
22:57 13 Apr 23
They came out checked everything found out what the problem was and still assessed everything even though I did not have to use there services after all.

Jasmine Peters
15:17 12 Apr 23
Very impressed with before and after pictures that I did not receive. Please send

Claudia Murphy
14:04 08 Apr 23
Extremely pleased. Crew was courteous and took excellent care of our home. Job was done quickly and the results were fantastic.100% would recommend!

Andy Chase
17:46 07 Apr 23
Tim and his helper did a very good job. The bathroom vent was the worst one but I believe that is dust from toilet tissue.

Patty Lilly
23:13 04 Apr 23
Excellent cleaning and we appreciated the maintenance tips very much!

2NeverStop Learning
22:40 03 Apr 23
Knowledgeable, friendly, and efficient guys!

Patricia Gladman
22:14 31 Mar 23
We were so pleased with Clean Extreme. They were extremely professional and friendly. Cost was discussed up front and there were no surprises. We would definitely recommend them to anyone looking for HVAC vent cleaning.

Dawn McDonie
20:32 31 Mar 23
The team was on time and finished in the time that was estimated. They texted ahead and were very courteous. I would be happy to use them again.

Bryan Halsey
15:01 31 Mar 23
What a great job Clean Extreme did cleaning out my dryer vent. Wow, it needed it! Ben was particularly amazing who was our tech. We will most definitely use them again in the future!

Responded to my phone call regarding an estimate immediately! Very professional and kind! Chris was wonderful on the phone and Greg and Tye did a wonderful job while servicing my dryer vent! Had a great experience and would highly recommend!

Diana Blakeman
21:06 30 Mar 23
Very professional! Worth every penny!

Christine Dutrow
17:52 30 Mar 23
They were on time and very professional. They did a quality job and explained everything as they went along. A great value and great service!

Nykki Dunson
15:23 28 Mar 23
Could not have been more pleased..will definitely recommend

Marianne Moras
13:21 25 Mar 23
Brandon was extremely professional and informed me of some issue areas in the vents, which would have gone unnoticed. Thank you!

nikki tyus
21:25 24 Mar 23
Greg and Vinny were great! Arrived on time and were quick. The vents are cleaned.

Ruby Manning
16:34 24 Mar 23
Did a great job, very professional!

Got the ducts and vents cleaned as well as carpets in a house I purchased that had been a former rental and smoked heavily in. The crew that came out did a great job and were extremely helpful. Will 100% be using them again and recommend highly.

Very personable and efficient!

Audrey Havranek
17:52 13 Mar 23
Greg and Vinny were kind and progressional. They explained their procedure and did exactly what they said. No extra up charge. I really appreciate how they wore booties to save the carpet too. They couldn't have been better! Only thing I didn't care for was the "cleaning" agent that had a very potent smell. We had to air out the house and I'm sure it wasn't a chemical that is non toxic.

Katherine Gerding
00:46 11 Mar 23
The two gentleman were very nice, knowledgeable, friendly, and overall very helpful. They helped me clean up my vents as I moved into a new place. Couldn't recommend them more!

Chris Farrell
21:33 03 Mar 23
Brent and Reese were the 2 technicians at our home. Brent explained the whole process throughly and answered all of our questions. Both were true professionals who did the job quickly and made us feel confident in their work. Price was very reasonable for work performed. We will use them again, five star ⭐️ ⭐️⭐️⭐️⭐️. My wife appreciated each worker wearing booties throughout the house and they were right on time!!

Awesome company, I called had an appointment in a couple days and they did great !!!! We have 5 large dogs and they did great dealing with them !!! We will definitely be long term customers with them !!!! The 2 guys that came to our home were very professional and fast !!! I will be recommending them to everyone I know

jennifer Weist
00:05 02 Mar 23
Very professional and courteous. Cleaned out our dryer vent. They also emailed before and after pictures. Brandon and Reece were our technicians very helpful and answered our questions. 👍

james christian
20:47 25 Feb 23
The whole service was great and your Techs were very good

Very thorough and detailed, professional, polite, and clean. Would definitely recommend

Amber Carl
15:22 25 Feb 23
They were fast, efficient and easy to work with. We were happy to use a local family owned business. Would definitely recommend.

Beverly Andzelik
15:30 24 Feb 23
I seen some stuff in the cold air return a I called them and they came back out and corrected the problem. Job well done.

Don Swogger
22:14 22 Feb 23
The service guys were nice, efficient and explained everything that we needed to know.

Merrianne Ward
17:26 15 Feb 23
Very professional. Quick and clean service. Very honest and friendly. Above and beyond service

Lynn Hampton
17:15 13 Feb 23