Air Duct Cleaning Columbus, Ohio
Your Air Duct Cleaning Experts
Regular cleaning of your air ducts will go a long way to improve your indoor air quality. Do you find yourself dusting often or having a hard time breathing? Having those air ducts cleaned by a professional regularly can help with those inconveniences while increasing your overall comfort.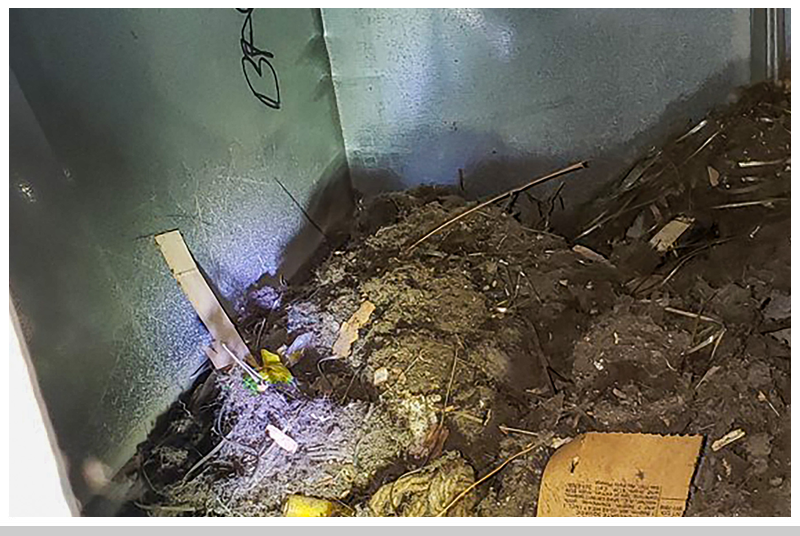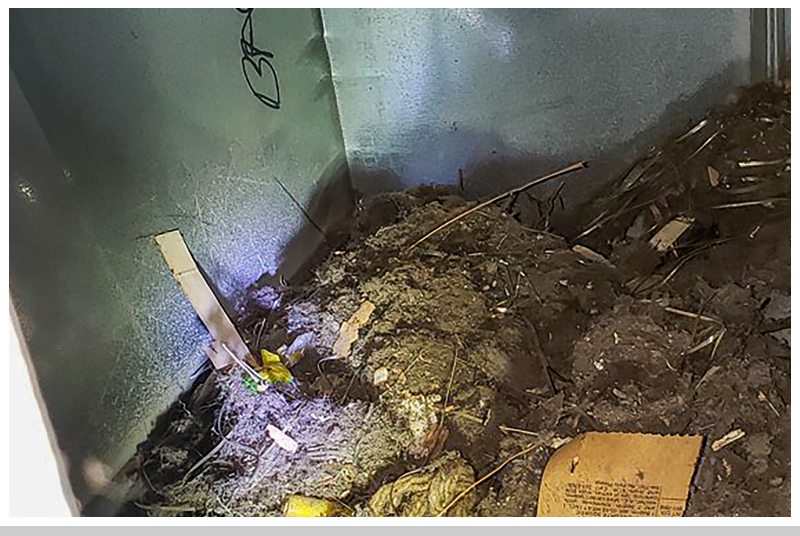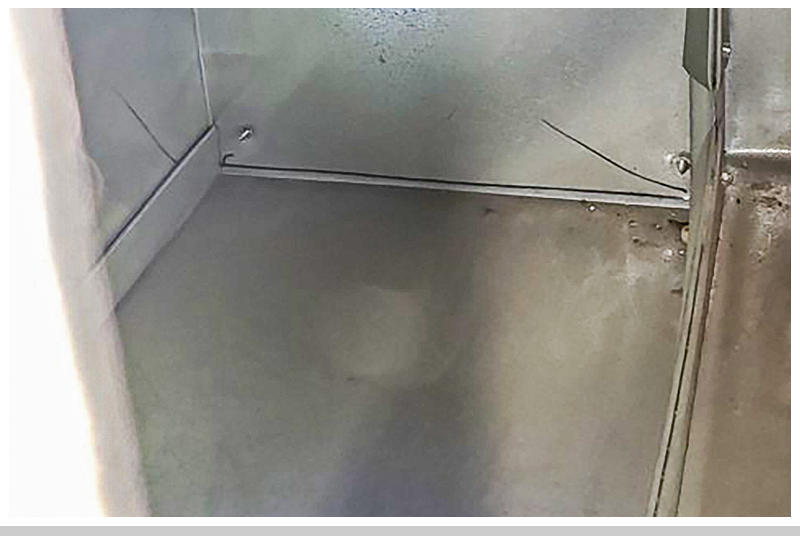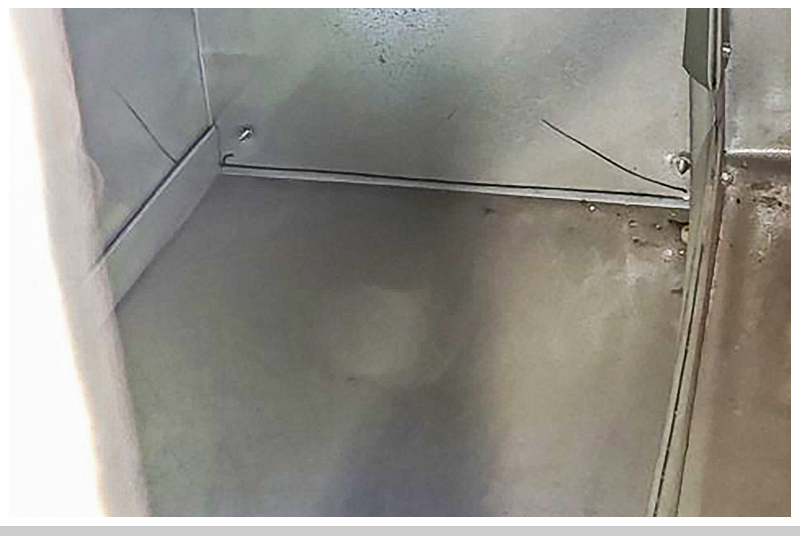 Improve Your Comfort With Air Duct Cleaning
Regular air duct cleaning helps remove dust and improves air quality. When people see dust, they wipe it off and think, "well, that figures," and move about their day. What people don't know is that dust is just what they can see. They don't see the 40 to 50 pounds of dust, debris, and allergens inside their air ducts. Every time you use your air conditioner or turn on the heat, you end up circulating all of that through your vents and ultimately into your lungs.
You can change all of that with our help. With regular cleanings of your air ducts, you're doing all that you can do to make your environment cleaner and safer. Our team is certified, professional, and right here in Columbus. We will get your air ducts in proper shape and improve your indoor air quality.
Frequently Asked Questions About Air Duct Cleaning
Can I Clean My Air Ducts Myself?
You can clean your air ducts yourself, but we recommend having professionals with the right equipment to do it. It takes training and experience to clean an air duct system without damaging the ducts and insulation. Repairing a damaged duct system costs more than having the system cleaned in the first place.
Why Should I Have My Air Ducts Cleaned?
Air duct cleaning is something you should do because of the primary benefit: improved indoor air quality that supports a healthier breathing environment, especially for those suffering from allergies or Asthma. Another benefit is energy savings. Your HVAC system won't have to work nearly as hard when the vents are clear of dirt and debris.
Are Chemicals Used to Clean My Air Ducts?
In some cases, yes, a chemical biocide may be required to eliminate bacteria and mold and prevent future growth of these contaminants. We're interested in the safe condition of your home. We will not apply any chemicals to your air ducts without your prior authorization and always make sure to leave your property in 100% safe and healthy shape.
Is it Necessary to Cut Holes in My Air Ducts?
In some cases, our service technicians may be required to cut access holes in your ductwork in order to clean hard-to-reach places in your HVAC system. These access holes will be professionally closed with the ability to reopen for your next cleaning. It is a standard industry practice, but we do it with respect to your space.
How Much Does Air Duct Cleaning Cost?
How Often Should I Clean My Air Ducts?
Depending on your circumstances, we recommend having your air ducts cleaned every two to five years. If you have pets, we recommend having your air ducts cleaned every two to three years. If you're moving into a new home, we recommend having one of our service technicians inspect ducts to see if your home is overdue for a cleaning.
How Long Does Air Duct Cleaning Take?
We work in 2-man teams to respect our customers' time and provide a thorough clean. The average time frame for our air duct cleanings is between 1 and 3 hours. We never rush our work, and our time cleaning depends on the number of vents and the layout of your air duct system.
Will Clean Air Ducts Boost Efficiency?
Yes. Your HVAC system relies on your air ducts to carry air throughout your property. When debris and dust accumulate in the air ducts, it becomes harder for the HVAC system to perform its job at its best. Clean air ducts allow air to flow freely, contributing to a more effective and efficient HVAC system.
We Believe In The Services We Sell
Our professionals believe that it's the small things that are important when maintaining the trust and confidence our customers place in us. Before we even arrive, you will understand all costs and know you're working with a company that will respect you, your time, and your property. Our Air Duct Cleaning packages are all-inclusive and will cover your HVAC system in detail. We even go the extra step by treating your system with Envirocon to eliminate bacteria, mold spores, and viruses from your system. When we leave, you will be confident Clean Extreme has left you with a safe and clean system.
The Clean Extreme Air Duct Cleaning Process
Our 4-step air duct cleaning process is designed for your convenience and complete satisfaction. We use state-of-the-art, truck-mounted equipment that produces nothing short of industry-leading results. Your ducts will be free and clear of dust, debris, allergens, and anything that may have found its way into your HVAC system.

Schedule An Appointment
We know your time is valuable; that is why our scheduling is convenient and hassle-free. You can schedule an appointment using our website or call to speak with our helpful customer service specialists. We will respect your schedule and arrive on-time.

Thorough Air Duct Inspection
Your service technician will thoroughly inspect your air duct system while addressing your questions and concerns. We will make sure you get a firsthand look at the build-up of dust, dirt, and debris that has accumulated over time in your system.

High-Powered duct Vacuuming
After our inspection, we get right down to doing what we do best- with courtesy, confidence and, complete satisfaction. We use state-of-the-art vacuums, hoses, brushes, and whips that disrupt contaminants while efficiently removing debris plaguing your HVAC system.

Compressed Air Duct Flushing
After we have scraped and vacuumed all of the debris from your air ducts, our service technician will blow compressed air through your air ducts to flush out any remaining debris from your vents before our final inspection and walkthrough with you.
Contact Clean Extreme
Schedule an appointment, request pricing, or simply ask us a question. Clean Extreme's mission is to make your home a cleaner, safer and healthier environment for you and your family!
Purchase Your Air Duct Package Online!
Learn about our state-of-the-art air duct cleaning services and improve the quality of air in your home or business today.
We're the Talk of the Town
They came highly recommended by someone in my neighborhood and I was happy with the service, but I think their clean-up efforts could have been better.*After posting my original review, the owner of the company called me within 30 minutes and made it right. I will use them again in the future.

Cathy Wicks
20:03 15 Apr 21
The Clean Extreme guys were on time and ready to go. They took photos before and after to show the cleaning. They were professional and pleasant to talk too. Their pricing online was simple, and they stuck to it .I would definitely recommend them to someone needing vents and ducts cleaned.

Jacob Wise
23:52 12 Apr 21
We had Brent, Tim, and Keegan out to clean the ducts and vents, and we couldn't have been happier with them. They were extremely professional and did a great job of explaining everything they were doing along the way to avoid any surprises. I also really appreciated the transparent and honest pricing on their website - there were no hidden service fees, which I have come to expect in this industry. They will definitely be my go-to company in the future, and I will be sure to recommend them to anyone who asks.

Ned Dutton
15:28 11 Apr 21
Great and friendly service!! I am so glad I finally had my vents and ducts cleaned!!2 dogs and 4 cats...much better after being cleaned

Jennifer Schreiner
16:56 08 Apr 21
Brent & Chris explained the whole process ,gave tips, friendly, respectful, and efficient!

Pamela Zink
19:45 07 Apr 21
Wow! For the past few years, I've needed to run 2 or more cycles on my dryer to get clothes dry. Ben and his partner showed up and cleaned my dryer vent (and even showed what they got out 🤮) in about 30 minutes. Just ran a dryer full of towels and they are completely dry after just 45 minutes! Thank you!

Johnean Goodwin
23:16 06 Apr 21
I am always looking for one trusted partner for all my home maintenance needs. I found it for my duct/dryer vent needs.Chris and Greg are very honest and are clearly excited about helping people.5 star all the way. I know who I will be using!

Chad Combs
15:35 05 Apr 21
Brent and Tim went above and beyond and were very knowledgable and helpful; they even gave me several tips on many things from keeping dust to a minimum and tips on furnace filters. The house smells amazing and the before and after pics said it all. No run around or upselling me on anything, just a great job! Highly recommend these guys, great service!

Lisa Carrington
19:26 02 Apr 21
Very pleasant, professional, and thorough. Appreciated seeing the before and after photos. They made it a very easy process!

Matt Couch
21:24 01 Apr 21
They were professional and friendly from the first call. They explained everything from beginning to the end. They workers were prompt and courteous. Exceptional customer service and worth every star

Everyone was super knowledgeable and friendly. They did a great job cleaning the ducts. Before and after pictures were provided. Would use again.

Lauren Baker
17:05 01 Apr 21
Team was very thorough and explained in detail all we could expect and at the end went over what they did with pictures. Very mindful of keeping our home protected and clean while they worked. Would definitely use again and recommend to anyone who needs this service done!

The service and professionalism of the Extreme Clean team -- Brent and Tim -- exceeded my expectations. Highly recommend this company.

Carol Williams
15:27 01 Apr 21
This is my second time using Clean Extreme. The service is quick and Ben and his team do an awesome job! I have referred this business to my family and friends because of the great results. Thanks again!

Whitney Elena
10:51 31 Mar 21
Friendly and fast service! Very happy with my experience.

Mary Williams
21:32 30 Mar 21
Tim and Ben did a great job with cleaning the ducts/vents. They explained each step and told us about the process. They did a wonderful job with covid protocol by wearing masks and foot coverings. They arrived on time and were in target with one they would be finished.Great job Clean Extreme!!

Carol Owens
14:59 30 Mar 21
Extremely pleasant and detailed oriented! All ducts were cleaned and all registers were removed from walls to ensure proper cleaning.Unfortunately I've been taken before by non honest companies, who just cut corners. There guys did not cut any corners!!I'll be using them again when we feel that need our vents cleaned or in five years, whichever comes first.Highly recommend!!!!

LaLania Loretta
20:35 29 Mar 21
As awesome a group as one could get for having your ducts cleaned! Chris and Tim were a great pair: very professional while still being jovial and fun to talk with. The work was done in great time and they explained everything beforehand. Couldn't recommend this place more!

Cameron Meyers
13:26 29 Mar 21
Chris and Tim with the help of their dispatcher Justin were able to provide same day service. Everything was coordinated through texts and and then they called 15 minutes out. Our dryer works better then it ever has and I wish I would have called sooner. We are 100% happy with our Clean Extreme experience and we have one of their business cards attached to our calendar for next year.

Walter Kenyon
14:36 27 Mar 21
Tim and Chris called ahead, explained thoroughly everything they were going to do, completed the work in less time than expected, summarized their work after they were done, and made themselves available should I have questions later. They were very polite and professional. They exceeded expectations. I would definitely recommend this fine local business for vent cleaning.

Benjamin Holland
16:30 26 Mar 21
Ben and Greg were terrific! They were very kind and professional even though we were way overdue for a cleaning. Once a year from now on. Thanks so much

Lance Hauersperger
20:31 25 Mar 21
Chris and Tim showed up on time. Both explained the process for cleaning. Both were personable and professional. I was shown pictures of before and after the vent cleanings and am thrilled of how they turned out.I would definitely recommend this company to anyone seeking their services.They did so awesome, I even tipped 20% just because I liked them and the work they did.

Pat Cremeans
16:48 25 Mar 21
They were on time, personable, and the pictures they took showed me the before and after.

Andrew Geise
14:52 23 Mar 21
I was beyond impressed with the service I received. I had a Groupon, but would absolutely pay regular price. There were 2 men here. Both professional and kind. Thorough yet swift. Never tried to over sell me and actually pointed out where carbon monoxide was leaking. Was not their job, but fixed it for me. I feel better since they have been here and grateful they found an issue beyond the Groupon price I paid and cared for it. I 100% recommend this company. When I called to show my appreciation, they said it was a small company. In today's world, embrace and support!

Linda Wallace
22:55 21 Mar 21
Definitely recommend this family owned company for vent and duct cleaning! We are very pleased with the service and affordable price.

Amy Wilson
20:21 20 Mar 21
Chris and Greg were absolutely AWESOME! Super polite, professional, and explained the entire process to me from beginning to end. The amount of dust and debris that came out of my ducts was unsettling. My only regret is that I did not make my appointment with Clean Extreme sooner!

Chris was fantastic. He went above and beyond to help us clear our dryer vent (and brush from our attempt at self cleaning the dryer vent).

Stacye Nelson
11:55 19 Mar 21
Chris may remember that my call to him was on accident. Lucky for me. I dialed his number by mistake trying to reach a service I had used in the past. They were ontime, professional and very helpful in dealing with our dryer vent.

Donna Burtch
19:26 18 Mar 21
Chris and Tim had great customer service!

Heather Sergio
15:00 18 Mar 21
Brent and Tim were great! Thx guys!

A Christian
21:18 16 Mar 21
We had Brent and Tim. These two guys were fantastic!!! Very professional. Very thorough!!! So glad I went with this company.

jackie mohr
15:30 16 Mar 21
Brent and Tim were very professional, clean and educational. They communicated the entire process before during and after cleaning the air ducts. They included photos and tips/tricks for moving forward to save money and prolong the time in between services! I am a new home owner and they helped me feel at ease with the service. I will definitely be recommending them to my friends and family.

Katie Markferding
19:46 15 Mar 21
Amazing work at a very reasonable price, great team I'm very courteous I will definitely recommend to everyone I know

Brent and Tim were amazing! They are extremely professional and personable. They were open and honest and helped us to understand the process as this was our first time utilizing the service. We had great conversation and they were very friendly. Would highly recommend Clean Extreme and request that Brent and Tim be your technicians. - PS Brent and Tim LOVE DOGS!

Ryan & Michelle Copeland
21:45 10 Mar 21
We had never had our ducts cleaned before, so we didn't know what expect. Chris and Tim were timely, and walked us through the whole process. They were very professional and we will definitely use Clean Extreme again! 🙂

The guys from clean extreme were very friendly, professional, and knowledgeable. They made the process easy for a first time homeowner. We had them come to the house to clean the ducts after moving in.As our system was replaced in 2019, they inspected the ducts to make sure they were dirty before starting. They even cleared some buildup from our dryer vent for free. Highly recommend.

Spencer Kuhlman
20:05 06 Mar 21
The work was done quickly and staff were friendly and professional. I would definitely recommend them to anyone needing this service!

Darcy Carey
15:54 06 Mar 21
The two man team of Brent and Tim arrived on time and were very professional during the time they were here to clean air ducts. They wore masks and shoe covers the entire time. Extra time spent cleaning up and explaining tips about keeping ducts clean and scheduling the time we might expect to have ducts cleaned again. They also recommended the best type of filter to use in my furnace. Could not have had better workers!Margaret Buterbaugh

Margaret Buterbaugh
19:37 03 Mar 21
Chris and Tim were my technicians. They were very professional! These guys showed up on time, explained the process of cleaning the ducts and vents , did the job and was out in no time. I'm happy with the service I received. Thanks guys!

NaTonna Kay
18:34 24 Feb 21
This is the company to use! Pofessional, responsive and absolutely great service. The price is also great! I used them for residential duct cleaning and could not be happier with the service. We received before and after photos. What a great job! Will definitely use them againAwesome job! The best!!!

Gina Nelson
23:39 22 Feb 21
Great service. They texted confirmation the day prior and twice the day of arrival. They were on-time, clean and professional. I would highly recommend.

Jodie McFee
19:19 22 Feb 21
The technicians were so professional and polite . They explained everything prior to doing any work . They were very considerate about my dog and how to work around her . They are the best duct cleaning service I have used by far . I highly recommend using them , I certainly will have them return when I need services again .

Charise Vacca
22:59 12 Feb 21
We just had Clean Extreme clean our ducts and vents. The two technicians, Brent & Tim, were punctual, very polite, and very professional. They were so helpful with their preventive tips for our ducts and vents. I will always use Clean Extreme for my duct and vent cleaning. And for any future carpet cleaning.Joe

Jean Howard
16:23 09 Feb 21
They were very honest. Came out to access if we needed cleaning or not. They showed me a picture of the vent and explained I did not need to do a cleaning. Recommended another assessment in two years. Really appreciate the honesty and zero cost quote. Both employees were on time and friendly. Thank you!

Extreme professionalism, and great service. You are not up charged for items as you already know the price on arrival. In addition, the guys that came to my home were on time, called ahead, and were very knowledgeable. I received many tips and recommendations for easy ways to keep my ducts clean well into the future. I would highly recommend this business, they are great!

Sam DiSaia
19:55 05 Jan 21
I am really happy with the professionalism of the gentlemen that cleaned our vents etc. They were prompt, diligent and thorough. I will definitely use them again.

Jennifer Crosbie
18:12 28 Dec 20
Just had our air duct cleaning and the team was super efficient! They showed up early, worked around my 3 kids and dog, and were very respectful & practiced excellent safety measures during a Pandemic! I would highly recommend them to our friends and family and they were also VERY reasonable!

Murray Caraway
17:00 14 Dec 20
Prompt, courteous and careful air duct cleaners. We felt very comfortable having them into our home and they took their time and did a great job! Highly recommend!

Kathleen Minor
23:03 04 Dec 20
HIGHLY RECOMMEND. GREAT EXPERIENCE.We had the ducts cleaned because we were moving into a new home. I'm extremely glad that we did. Prior to starting, the technicians did a walkthrough of the house. One technician cleaned the returns while the other cleaned the vents. They were able to clean up a lot of drywall dust and found random objects in the vents. The previous owners had pets, so there was a lot of pet hair and dust in the ducts. They left behind minimal dirt and dust in the house.The technicians took all my questions seriously.

Highly reccomend this company!! Excellent, efficient and professional service!! They called to let me know they could be there earlier than expected and made sure that would work for me. The moment they walked in into my home, they greeted me with their names and promptly got down to business. They provided a fast, knowledge and friendly experience. They even saved me a hundred bucks!!! Clean Extreme is the way to go!!!

Very thorough with the job. Very pleased

We always have great experience with Clean Extreme. They do an excellent job on our air duct cleaning! We highly recommend this company. They have Excellent Customer Service and very Professional. Our Service techs Chris and Tim were Awesome. Thank you again Clean Extreme you guys never disappoint. Very happy returning customers!

Nicole Wilson
15:36 13 Nov 20
These guys are the best! They called ahead of time to let me know they were on the way. They wore masks and shoe covers. They were very nice and knowledgeable. But best of all, my house feels so much cleaner!! There is a reason they are booked out a ways. Wait for them! Seriously! They are worth it.

Tiffany Bailes
17:52 07 Nov 20
Chris & Brent were fantastic! They showed up on time, walked us through what they were going to do and were very professional and courteous. They provided feedback for what they were finding throughout as well as suggestions to help with items like rust forming in the vents. They made sure to answer all of our questions and were great to work with and I would highly recommend them and we definitely will be using them again if we need to have this done again in the future.

Jordan Ellerbrock
18:57 27 Oct 20
I needed to have my ducts cleaned to help with severe allergies my son was experiencing. More than anything else I was impressed with their aftersales service. After having my dryer vents and air ducts cleaned I also started experiencing allergies and discomfort in my home. I also noticed that the entire floor where my dryer was installed would smell when using the dryer. This never happened before. I called the company back and they came over the same day to figure out what was going on. Initially, everything looked fine but I have to say a big thank you to Ben and Casey (forgive me if I have this wrong). They did not give up on me or dismiss my concerns. he really spent time trying to figure out what was wrong and thankfully got the problem (which may have been there from when the dryer was installed or the home built) which he fixed. I even had a handyman come out at his recommendation to ensure all was well, and from what the handyman said nothing else was needed to be done because the clean extreme staff was able to fix the issue. We both are much better now and my son is improving. thanks for putting me on the right path to making my place healthier for him.

Alice Morgan
00:45 17 Oct 20
Best experience I could have asked for, Chris and Tim were great!

Alexander Miglets
16:22 05 Oct 20
Clean extreme provided a thorough, professional service cleansing our air ducts and vents. I was impressed with the care taken to protect the home's corners from scratches by the equipment. The technicians were friendly and kept us informed from start to finish. The air in our home felt light and fresh after their work. I highly recommend Clean Extreme for air vent cleaning.

Jody Dzuranin
16:49 03 Oct 20
The guys did a great job and let you know what is going on

Anabel Mathews
16:01 18 Sep 20
Great service. Fast and efficient.

Jesse Villareal
17:33 01 Sep 20
Covid-19 has us all searching for ways to maintain good health and living standards. Keeping the air in our home clean of viruses, dander, pet hair, germs and etc, was a top priority for us headed into the fall of 2020.I did lots of research and found Clean Extreme had many great reviews. One of the "Other Guy's" that I tried back in 2005, made a complete mess of my basement and there was a haze of dust everywhere. I have used other companies since, but after having a great experience with this company, there will be no one else for my air vent and carpet cleaning needs. I kinda wish I scheduled both at the same time!The best part were the technicians. Sure the fancy equipment is fun to look at and see how it all works, but the technicians are what really seperate a good company from a great company. Both of my techs were professional, neatly groomed, friendly, very efficient with time, respectful and informative. They were also Covid friendly with masks and used shoe coverings. Kudos to the crew for allowing me to watch the whole process, I'm sure it's not fun to have a home owner watching over them as they work, but they understood that it interested me. I liked watching them pull the toys out of the kids room vent!I can also say that there have been occasions in the past where in-home workers seem kinda shady, I felt very comfortable around the crew that came out and would trust them alone with my wife. People that are that professional, are just there to do a job and wouldn't risk a great job for doing something offensive.Speaking of great jobs, the technicians must really like working for the company, because they both spoke very highly of the owner, Matt. That is very uncommon. I usually ask these types of workers how they feel about their company, because I dont want to support a company that doesn't treat their employees well or takes short cuts. I usually get a mixed bag of response, but this crew brought it up in conversation.Lastly, if your trying to make a decision based on cost, I can tell you that their prices seem to be average and I wouldn't want to use a bargain service. I've tried a few of those over they years and someone shows up with inferior equipment or even worse, workers who don't look or act professional. In my 20's, I used home services based on price. In my 30's it is now based on reviews. I'm also glad I don't need to shop around for vent or carpet services ever again.If you found my review helpful and you are wise enough to use CLEAN Extreme, make sure to pass on the good karma and write a review as well.P.S. These type of workers really have to give their all, expose themselves to our dust nd germs that we want OUT, put up with us homeowners, have to work around our stuff, they sweat profusely and all while wearing a mask and providing great customer service, so........PLEASE TIP THE TECHS!!!I have always done this with in home services, but especially during Covid-19, every little bit will help encourage them and lift their spirits, we ARE all in this together.Review written:Friday, August 14th, 2020Mid - Pandemic (Hopefully)

I started with booking an appointment with Matt at Clean Extreme, who was great in answering questions and setting us up with a time. Justin and Chris were the ones that came to clean our ducts and were just as great!. They did a very thorough job and explained everything as they went through. I would highly recommend them to everyone.

They did a great job, explained everything they were going to do and were thorough. Best price in the area, and Justin and Chris were personable as well. Would recommend to anyone.

Brandon Focht
15:57 16 Jul 20
I just bought a house that was built in 1970 and it seems the previous owners never cleaned anything. The ducts had not been cleaned once in the house's lifetime. I called this company up and got them to do a duct cleaning. They came on time, did the job quickly, and now the air I breathe feels so much more fresh. They showed me all the of the stuff that came out of my vents of which I could not believe. Also, my AC was not working properly. All of this stuff was creating a blockage and my house would not get cool. Well I highly recommend this service from them. The cost was low and provided me with so much value.

Great service from the first contact with owner Matt to the techs Ben and Tim. Appointment reminders and called ahead 30 minutes to confirm their arrival time. Friendly and professional. Price as quoted with no BS up sell. I highly recommend Clean Extreme

Justin and Ben were very professional. I appreciate their honesty and transparency. Highly recommend their services! I will be calling them again for all my future air duct / dryer vent / etc. cleaning needs.

Robert Baker II
16:07 16 Apr 20
Clean Extreme techs arrived at my home on time. They listened to my concerns and evaluated my system. They ended up not servicing our system because it wasn't necessary. I very much appreciated the honestly and professionalism!

Brittney Kneisel
15:33 11 Apr 20