Dryer Vent Cleaning Columbus, Ohio
Your Dryer Vent Cleaning Experts
A clean dryer vent means less time doing laundry. When dryer vents become blocked by lint, they keep the air in your dryer, preventing it from drying clothes. With regular cleanings from our service technicians, you can cut the time it takes doing laundry in half and it greatly reduces fire risk.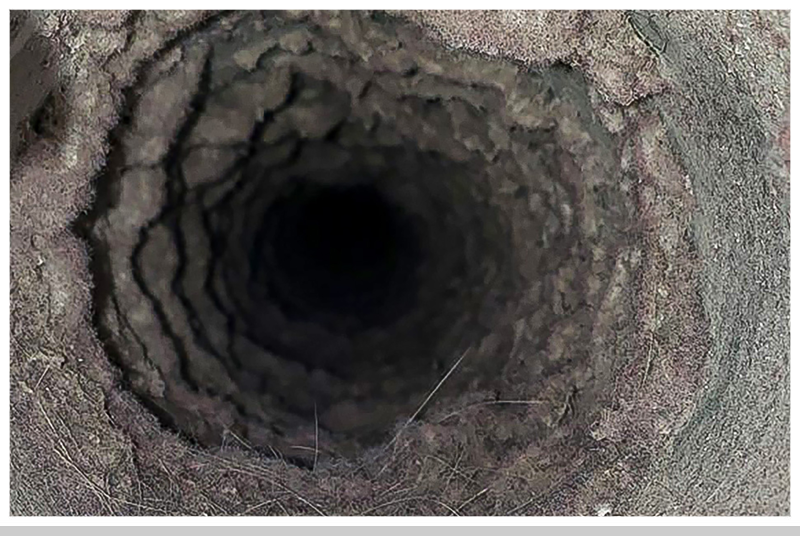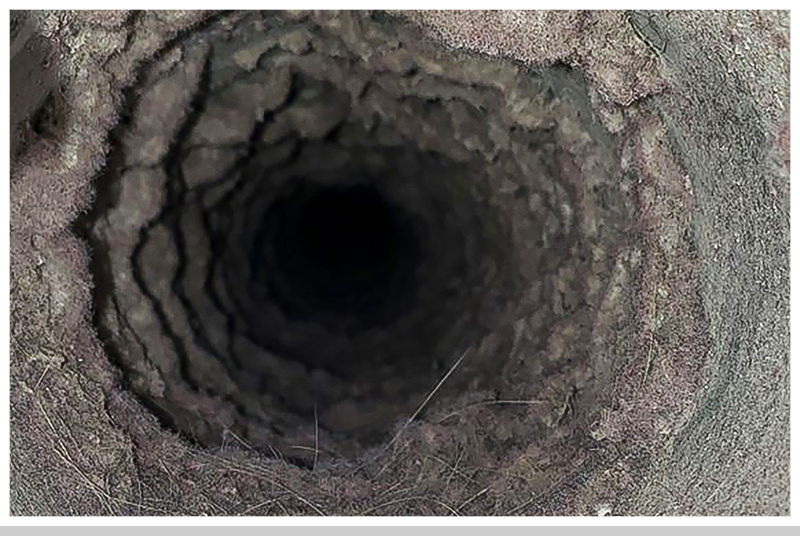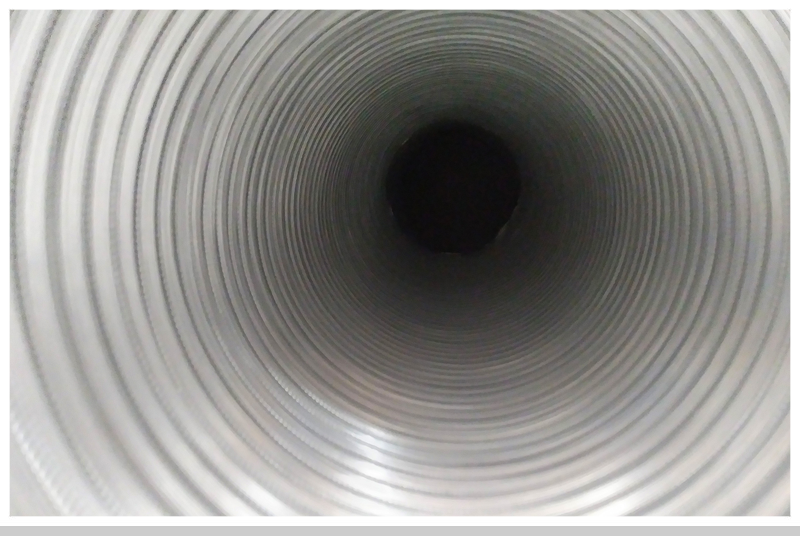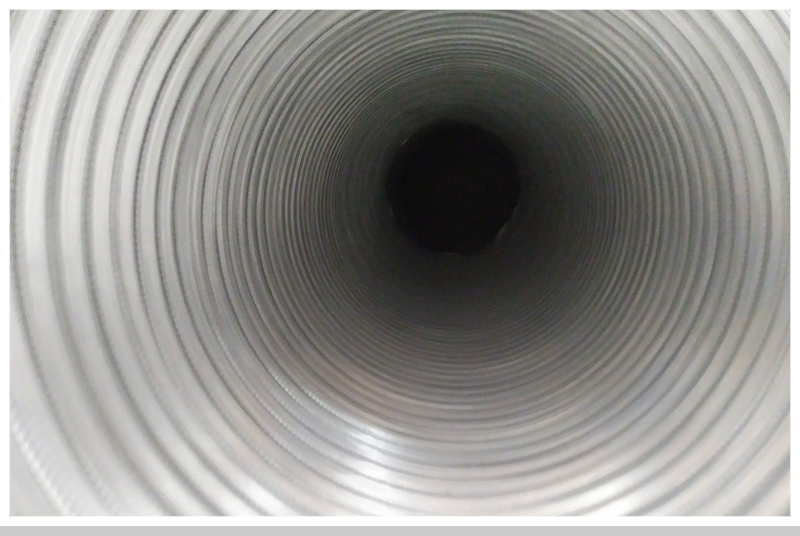 Dryer Vent Cleanings Save You Time, Money, And Reduce Fire Risk
Having your dryer vent cleaned regularly pays for itself over time. The dryer vent is one of the most neglected areas in the average home. Many might not realize how important a clean dryer vent is to the overall wellness of their homes. When your dryer vent is blocked by lint, the air becomes trapped in your dryer keeping clothes hot and moist. It now becomes more challenging for your dryer to dry your clothes.
A blocked dryer vent not only means increased drying time for your clothes, but it also puts your home at serious risk of a fire. In 2019 alone, over 300 homes in Columbus caught fire due to blocked dryer vents.
With regular dryer vent cleanings, you can prevent all of that from happening. Our process helps you keep your energy bills down, your clothes fresher, and your home safer by reducing the risk of a fire. Our service technicians can clear your dryer vent and restore it to a like-new condition.
Frequently Asked Questions About Dryer Vent Cleaning.
Why is My Dryer Taking So Long To Dry?
If your clothes are taking longer to dry than usual, there is a good chance that your dryer vent is either clogged or partially clogged with lint. This causes a restricted flow of air through the dryer, which keeps your clothes moist and hot, leading to significantly increased time required to get garments fully dry.
How Do I Know When To Clean My Dryer Vent?
There are a few common warning signs that it's time for a dryer vent cleaning. You may notice longer drying times, a hotter-than-usual surface area, increased lint buildup, and a burning smell. Any of these is an indication to make sure you get your dryer vent professionally cleaned.
Do My Dryer Vents Need Cleaned Every Year?
Yes, because lint buildup and clogged dryer vents can lead to a buildup in your duct system, which can, in turn, lead to an increased risk of fire and carbon monoxide poisoning. Having a professional dryer vent cleaning performed annually will go a long way in helping you maintain a safe and healthy environment and protect your property investment.
What's The Difference Between A Dryer Vent and a Dryer Duct?
A dryer duct is the portion of the system that runs through the house or building to exhaust the dryer's air. The dryer vent is the portion that connects to the vent hood situated at the rear of your dryer.
The Clean Extreme Dryer Vent Cleaning Process
Our dryer vent cleaning process is designed for your convenience and complete satisfaction. We will clean your dryer vent of lint and anything else that has found its way into the line. Let us demonstrate why we're the preferred choice of Columbus area residents and property owners.

Schedule An Appointment
We know your time is valuable; that is why our scheduling is convenient and hassle-free. You can schedule an appointment using our website or call to speak with our helpful customer service specialists. We will respect your schedule and arrive on-time.

Thorough Air Duct Inspection
Your service technician will thoroughly inspect your dryer vent and duct system while addressing your questions and concerns. We will make sure you get a firsthand look at any buildup or blockage that has accumulated over time in your system.

High-Powered Vent Vacuuming
After our inspection, we get right down to doing what we do best- with courtesy, confidence and, complete satisfaction. We use state-of-the-art vacuums, hoses, brushes, and whips that disrupt contaminants while efficiently removing debris plaguing your dryer system.

Compressed Dryer Vent Flushing
After we have scraped and vacuumed all of the debris from your dryer vents, our service technician will blow compressed air through your dryer vents to flush out any remaining debris before our final inspection and walkthrough with you.
Contact Clean Extreme
Schedule an appointment, request pricing, or simply ask us a question. Clean Extreme's mission is to make your home a cleaner, safer and healthier environment for you and your family!
We're the Talk of the Town
These guys saved me tons of money already this year in sinus issues. Lol! So much easier to breathe already! I'm looking forward to a headache free winter and spring! Hopefully less sniffles too! Clean Extreme came to our home and were friendly, professional and thorough. Chris even took before and after photos to send us. We were shocked, and a little embarrassed to say the least. The air duct system is clean and sanitized. The entire process only took about an hour and a half. The cleaning doesn't even need to be done again for a few years down the road. I am amazed at the pricing and affordability of this amazing team! Thanks Y'all!Happy Holidays!

Jill Wical (Jilliebear05)
00:07 26 Nov 21
This was a great experience from beginning to end! Ben and George were our technicians and they were thorough, timely, answered our questions, and just plain nice guys!! We had them for service on 11/23/21. We would HIGHLY RECOMMEND them. Thanks for working so hard!!!

Did a very thorough job of informing me of all the steps they would be doing, before they started. Both of the young men were attentive to all the questions I had as they worked. Made suggestions that would help with keeping clean air flowing through my house.

Tyrone Howard
20:24 22 Nov 21
The gentleman that showed up we're very friendly very professional and very knowledgeable. I would recommend clean extreme to anyone

Vanessa Gapen
18:49 22 Nov 21
Excellent Work, very professional, friendly and informed us of everything they going to do. My background is quality assurance in the construction field, so I am very particular whom I hire and of their work. Clean Extreme did an excellent job, I would not hesitate a second to use them again

Craig Smith
21:38 19 Nov 21
I can't say enough about the outstanding service I received with Clean Extreme! They are very reasonably priced, and they treated my home with loving care. Forget the national franchises - support this locally owned business that will exceed your expectations!

Shel Johnson
18:00 17 Nov 21
I think Tim and Vinny were a very good team. I liked their professional and friendliness. I look forward to seeking more services from their company and them. Thanks for the great job!

Dulce Chiflada
17:17 13 Nov 21
They did a great job. Thanks for fitting me in today.

Marti Gravatt
19:23 12 Nov 21
This two man team came in and did a wonderful job! I would use them again hands down the best experience!! Thanks guys!

Kelly cla7
19:48 08 Nov 21
I had CE come to address Dryer issues and the servicemen were punctual, cordial, and knowledgeable. He predicted the issue, validated it, fixed it all under 30 minutes. Then gave excellent "post-care" instructions on how to proceed.HIGHLY recommend this service.

I had a team out today to my house to clean and sanitize my vents. They were wonderful. Respectful and care for my home as if it was their own. They kept me informed on everything they were doing and educated me more on my homes duct work and furnace. I would recommend this company to anyone looking to have their duct work cleaned.

Tim and Brad were very nice and professional. They didn't mess around and were quick and efficient! Thank you, Linda

Linda Hast
19:57 03 Nov 21
This is the 2nd time we used Clean Extreme. Both times the eam did an excellant job. We highly recommend them.

Diane Fischer
16:15 28 Oct 21
We contacted Clean Extreme to have our dryer duct and vent cleaned. Brent and Brandon came and we were very impressed with the service they provided. They were very friendly, professional, and gave reasonable honest advice. We will definitely be using Clean Extreme again when it comes time to clean our Air ducts. Thanks for your help Brent and Brandon!!

Kyle Bruce
21:51 25 Oct 21
My dryer duct was in dire need of a clean out and this crew came in, did their job swiftly, efficiently and were professional. Everything you could ask for! I was also met with timely response and a very friendly staff all around. Would recommend 10/10!

Cecilia Clarke
19:56 20 Oct 21
My technicians were the best!! Thorough and professional; explained everything to me in detail and were very friendly!! I will be referring your company from now on. Thanks so much!

Debbie Talbott
13:37 20 Oct 21
This is the third time I've used this company and the results are always excellent. They are clean, polite, through and in all ways professional.I recommend them highly

Connie Schmitz
00:11 17 Oct 21
Diagnosed a problem for us. Friendly, knowledgeable, professional. Highly recommend!

Sarah Merkey
16:36 16 Oct 21
Vents look good. Cleaned up nicely behind themselves before leaving job site.

gary caruso
11:44 16 Oct 21
Clean Extreme did a great job cleaning my ducts. They were prompt, thorough, and efficient. Would definitely recommend.

Blake McAllister
00:52 16 Oct 21
They were great! Showed up in the window they gave. Both men were friendly, honest and communicated everything well. Would highly recommend!!

Merideth Cooper-Steiger
15:09 15 Oct 21
We hired Clean Extreme to clean our ducts and vents, including dryer vent. Tim and Greg were wonderful - very friendly and professional. The price seems reasonable and we were able to get scheduled within a reasonable window. We were very happy with the service Clean Extreme provided, and especially with Tim and Greg.

John Strawn
13:11 14 Oct 21
Guys arrived on time and worked efficiently. I had used another company previous 2x but glad we switched. Highly recommend.

marian richardson
00:01 13 Oct 21
Shout out to Chris and Dean for exceptional service! Walked me through the duct cleaning after our remodel and they answered all of my questions and explained exactly what and how the process works. No need to call another company, go with this family owned business!

Julie Armstong
18:21 12 Oct 21
Good guys. Efficient, professional . Would use their services again!

The service people were courteous, explained everything they were going to do and cleaned everything thoroughly. They showed concern for our comfort as they worked. I highly recommend their services.

Ken George
01:39 11 Oct 21
We went online to find someone to clean our vents & ductwork and they were right down the street . Very professional very knowledgeable of what we wanted absolutely amazing job! Would I recommend them to my friends,family or anyone who would ask ? I WOULD AND WILL! Thank you so very much for your hard work and we are very grateful. Thank you from Mike & Pam

Mike SIDERS
16:03 06 Oct 21
I had Clean Extreme come out to clean my dryer vents. I had a bit of an issue a few days later and they came right away that day to fix it! Their service is great and their customer service is like the Trader Joes of vent cleaning! Friendly, responsive and happy to be there!

Alison Gütwaks
17:26 05 Oct 21
Super speedy, flexible, timely, and amazing results.

Molly Oddi
21:54 30 Sep 21
Honest workers and good customer service. Would use again.

Dana Berger
16:36 30 Sep 21
Was great from Start to Finish. Loved the text messages about arrival time & pictures of before and after. Thanks so much

Jeff Hanson
14:48 30 Sep 21
Their team showed up promptly and were very professional. They did an incredible job and went above and beyond when they found an old bird's nest in one of the vents. We will definitely be using their services again.I would HIGHLY recommend, very fair pricing and hands-down amazing service

Great company- highly recommended!! They were prompt, honest, and communicated really well before, during, and after the visit. Will use them again in the future!!

Brandon & Chris did a great job. Both gentlemen were very professional. They explained the process in basic terms, they even showed me pictures of my a couple of my ducts prior to cleaning, boy were they pretty nasty looking. Chris even showed & pulled an unbroken light bulb from my system :)Anyway, I could go on and on. If you are looking for a good home duct cleaning service check them out.

Tim and George were professional, helpful, and knowledgeable. It was great having them come out. There were very thorough with the cleaning and did exactly what I was looking for in regards to cleaning. They explained the whole process along the way. Would definitely recommend.

Zachary Schmidt
15:12 27 Sep 21
Very good communication from scheduling through the entire process of having the work done. Courteous and respectful of our home. Great job on carpets!

Sally Simone
19:19 26 Sep 21
They where through and went over everything they were going to do. Professional and pleasant. Process went smooth. Showed before and after pictures. Will definitely use again.

Berti Harness
17:54 24 Sep 21
These guys were awesome! Very professional, thorough, explained what they were doing and showed me before and after pictures of air ducts and how much cleaner they looked afterwards! I also noticed an improvement in the air flow quality! Amazing company!

Karla Johnson
19:58 21 Sep 21
My husband and I were very impressed with the wonderful customer service from the office when calling for information. They gave us a very reasonable price for the work needed. Also the technicians that came to our home were Awesome, they did such a great job! They even offered advice to help keep ducts cleaner with having animals in home that tend to shed. This company has our business for any future needs we may have! Highly recommend them!!!!

shauna chambless
13:14 20 Sep 21
My vents were inspected and didn't need cleaning. They were honest and upfront about what needed to be done. They did a great job on my dryer vent cleaning including educating me on better ways to help extend the life of the cleaning service. I would recommend to anyone

Sarah Harmon
21:08 16 Sep 21
The guys were on time and professional. Polite, friendly and answered all my questions.

Jeff Brand
17:31 16 Sep 21
Ben and Chris did an awesome job. Thank you

John Ruth, jr.
15:37 16 Sep 21
Tim and Brandon were wonderful. They were on-time, informative, professional and friendly. It was quick and the before and after pictures were amazing. Definitely recommend, especially for the price and how quickly we were put on the schedule. Totally worth it! Thank you! (: Tabitha

Tabitha Stitt
19:23 15 Sep 21
Had a wonderful experience with Chris! He was quick, efficient, went above and beyond for his service, and gave great advice! Definitely recommend Clean Extreme.

We just bought our first home so we reached out to Clean Extreme to clean our air vents and dryer vent before we moved in. The guys were no only incredibly professional but very friendly. They did a great job on all the vents and were done before I knew it. 10/10 would highly recommend!

Erin Flavin
14:46 14 Sep 21
VERY PROFESSIONAL! PEOPLE SKILLS AND WORK ETHIC WAS PHENOMENAL! I DEFINITELY RECOMMEND THESE GUYS! THANKS TIM AND DEAN! I WILL BE CALLING WITHIN THE NEXT 2 WEEKS FOR CARPET CLEANING!!

Chad Mares
15:56 13 Sep 21
Ben was very professional and extremely helpful. Will absolutely use this service again in a year or so. So nice to have a properly working dryer again!

Miranda Barnewall
15:04 13 Sep 21
Thank you for the excellent customer service. From the office staff to the cleaners! Justin, Ben, Conrad, and I spoke w/ another rep when I called in on 08/31/21 (sorry I forgot your name) everyone was wonderful. My name in your system is spelled Tamika.

Tameca Stewart
15:01 07 Sep 21
Very professional and quick, would recommend again. Looking to schedule another service soon.

Entropy Magus
20:14 30 Aug 21
It's not often that a company will be honest and say you don't need to use their service - rather than selling me a package to come clean my vent, after hearing about my setup the owner recommend another solution that I could buy and do myself. It's always refreshing when a company is really looking out for the best interest of their customers!

Joshua Moore (joshuamooretv)
17:24 30 Aug 21
Tim and Dean were so professional and kind. They had our "mystery problem" fixed in less than an hour. They took the time to explain to me what the issue was and how they fixed it. I would highly recommend and use this company again!

They did a great job cleaning our vents and ducts. Everyone has been nice, friendly and professional. The house smells clean and fresh! I loved the before and after pictures!!

Christine Hall
20:55 20 Aug 21
Very happy with the service from Clean Extreme. They were thorough and up front about what was being done. Pricing was fair for the size of house / # of vents and they got a lot of work done in a very reasonable amount of time. Would recommend!

Justin Windle
18:10 20 Aug 21
Explained the work, gave me schedule for maintenance, very friendly and loved my puppy.