Dryer Vent Cleaning Columbus, Ohio
Your Dryer Vent Cleaning Experts
A clean dryer vent means less time doing laundry. When dryer vents become blocked by lint, they keep the air in your dryer, preventing it from drying clothes. With regular cleanings from our service technicians, you can cut the time it takes doing laundry in half and it greatly reduces fire risk.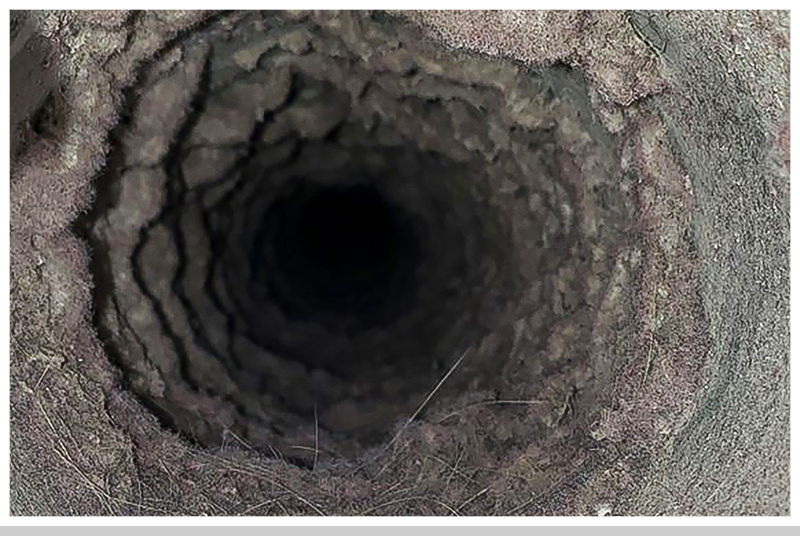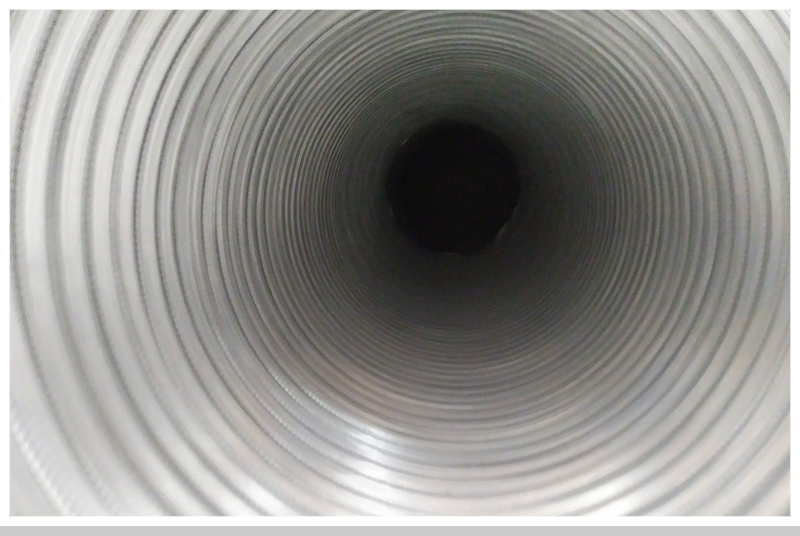 Dryer Vent Cleanings Save You Time, Money, And Reduce Fire Risk
Having your dryer vent cleaned regularly pays for itself over time. The dryer vent is one of the most neglected areas in the average home. Many might not realize how important a clean dryer vent is to the overall wellness of their homes. When your dryer vent is blocked by lint, the air becomes trapped in your dryer keeping clothes hot and moist. It now becomes more challenging for your dryer to dry your clothes.
A blocked dryer vent not only means increased drying time for your clothes, but it also puts your home at serious risk of a fire. In 2019 alone, over 300 homes in Columbus caught fire due to blocked dryer vents.
With regular dryer vent cleanings, you can prevent all of that from happening. Our process helps you keep your energy bills down, your clothes fresher, and your home safer by reducing the risk of a fire. Our service technicians can clear your dryer vent and restore it to a like-new condition.
The Clean Extreme Dryer Vent Cleaning Process
Our dryer vent cleaning process is designed for your convenience and complete satisfaction. We will clean your dryer vent of lint and anything else that has found its way into the line. Let us demonstrate why we're the preferred choice of Columbus area residents and property owners.

Schedule An Appointment
We know your time is valuable; that is why our scheduling is convenient and hassle-free. You can schedule an appointment using our website or call to speak with our helpful customer service specialists. We will respect your schedule and arrive on-time.

Thorough Air Duct Inspection
Your service technician will thoroughly inspect your dryer vent and duct system while addressing your questions and concerns. We will make sure you get a firsthand look at any buildup or blockage that has accumulated over time in your system.

High-Powered Vent Vacuuming
After our inspection, we get right down to doing what we do best- with courtesy, confidence and, complete satisfaction. We use state-of-the-art vacuums, hoses, brushes, and whips that disrupt contaminants while efficiently removing debris plaguing your dryer system.

Compressed Dryer Vent Flushing
After we have scraped and vacuumed all of the debris from your dryer vents, our service technician will blow compressed air through your dryer vents to flush out any remaining debris before our final inspection and walkthrough with you.
Frequently Asked Questions About Dryer Vent Cleaning.
Why is My Dryer Taking So Long To Dry?
If your clothes are taking longer to dry than usual, there is a good chance that your dryer vent is either clogged or partially clogged with lint. This causes a restricted flow of air through the dryer, which keeps your clothes moist and hot, leading to significantly increased time required to get garments fully dry.
How Do I Know When To Clean My Dryer Vent?
There are a few common warning signs that it's time for a dryer vent cleaning. You may notice longer drying times, a hotter-than-usual surface area, increased lint buildup, and a burning smell. Any of these is an indication to make sure you get your dryer vent professionally cleaned.
Do My Dryer Vents Need Cleaned Every Year?
Yes, because lint buildup and clogged dryer vents can lead to a buildup in your duct system, which can, in turn, lead to an increased risk of fire and carbon monoxide poisoning. Having a professional dryer vent cleaning performed annually will go a long way in helping you maintain a safe and healthy environment and protect your property investment.
What's The Difference Between A Dryer Vent and a Dryer Duct?
A dryer duct is the portion of the system that runs through the house or building to exhaust the dryer's air. The dryer vent is the portion that connects to the vent hood situated at the rear of your dryer.
Contact Clean Extreme
Schedule an appointment, request pricing, or simply ask us a question. Clean Extreme's mission is to make your home a cleaner, safer and healthier environment for you and your family!
We're the Talk of the Town
I have now used Clean Extreme at home and work. This is how businesses should run! The communication from start to finish far surpasses others. Ben was accommodating and encouraging while making the appointment, and my techs, Greg and Elijah, were professional, on time, and extremely friendly. I received before and after photos of my dryer's ductwork, and the price was very reasonable. I have already referred others to Clean Extreme and will most definitely use them in the future! Good job running a business that is an example to other companies of how to put your customers first.

I called around 9 in the morning because I had dropped a key fob down through a floor vent. They said they could have someone to me between 4-5. They actually called at 9:30 am and showed up at my house ten minutes later. It only took them a few minutes to extract my key fob. They were extremely polite, professional, and the price was a lot cheaper than replacing the key fob. I will most certainly use this business again in the future. Highly recommend them.

george burton
20:47 02 Oct 23
Ben, the Clean Extreme company's scheduler, was so nice and helpful. Tim M., the technician, was pleasant, professional, and courteous. He did a great, and thorough job. It is such a piece of mind now knowing that all of the dangerous lint crud has been cleaned out. We will definately utilize their services again in the future.

Linda Benson
20:47 29 Sep 23
Excellent servicePersonable repair men

judy romanello
19:01 29 Sep 23
On time, very professional and great quality of work. The guys were also great with our dog and two young children!

Patrick d'Entremont
16:06 29 Sep 23
Communication was great, service very thorough,clean and courteous. Very impressed.

brian curnutte
00:19 22 Sep 23
Great job with attention to detail and cleanliness.

Lori Johnson
19:05 21 Sep 23
Today's dryer vent cleaning was amazing. My 60 yr. old Townhome dryer vent was severely clogged, lint, dry dirt, birds nest, straw, wood shavings. Glad I had it cleaned before using. The guys were on time, professional, polite, efficient, described process, provided before & after photos & the collection of debris at the truck. EVERYONE NEEDS TO DO THIS! It's worth it, to prevent dryer vent fire, thousands of fires a year. I'm sure my dryer will work more efficiently too.Thanks, Steven

Steven Davis Jr.
18:04 16 Sep 23

Margaret Cumberland
20:54 15 Sep 23
Very professional, thorough and customer friendly. Would highly recommend.

Donna Riggs
00:02 14 Sep 23
Excellent service and the gents were professional and extremely fast. I would recommend these fellas to all my friends and neighbors.

James Miller
23:36 13 Sep 23
Clean Extreme was timely, friendly, professional and fast. Very transparent with pricing and I feel fair. The ducts were extremely dirty and now are clean. House feels refreshed. Totally recommend Clean Extreme!!

Toni Jones
18:42 13 Sep 23
Greg and team did a great job overall on our duct cleaning. They were on time, courteous, and the before / after pictures were eye opening considering the amount of dust and trash they removed. They even declined to clean our dryer duct since it was clean, saving us an unneeded $100 expense. I will definitely use them again when we eventually need our ducts cleaned.

Mark Borysiak
17:11 13 Sep 23
Brandon & George explained the cleaning process, went to work, showed us the before & after pictures, cleaned up & were out the door. Thanks guys.

Melodie Haynes
18:50 12 Sep 23
The guys did a great job. They were very friendly and professional!

Marissa Fickel
10:57 12 Sep 23
Clean Extreme bent over backwards to meet an urgent need with my 2nd floor dryer vent. The tech was polite and professional. He answered questions and performed the job quickly. Will definitely use Clean Extreme again!

Mike Wyatt
20:10 09 Sep 23
Professional and knowledgeable!

Yvonne Craig
15:20 08 Sep 23
I thought my dryer vent might need to be cleaned since it had never been done in 20 years. The technicians who came out were very honest, personable and professional and told me that there was hardly any build up in the vent and showed me a photo they took to verify their finding. They said they could still clean it if I wanted them to but it really was not necessary. They only charged me 1/4 of the original cost for the trip fee, which I think was very fair. I definitely recommend this business for any of the services they provide.

Jada Wilson
13:58 07 Sep 23
Did a great job' Explained the process and kept me informed thur it.

Linda Thompson
16:52 06 Sep 23
Both gentlemen were very polite, professional and knowledgeable. Thank you Vinny and Todd so much.

Susan Huffman
15:49 05 Sep 23
I could not believe the photos that Vinny J (Clean Extreme) showed me of my dryer vent exhaust. He had to climb up on my second story roof to access. When finished he took after photos, amazing difference. I look forward to using my dryer to see if I can notice the difference in drying time. Vinny J & Austin were professional and put on shoe covers when entering my home to access the dryer. They were polite and courteous.

Rita Haider
19:52 01 Sep 23
Austin and Tim did a great job!

Mary Lewis
20:05 29 Aug 23
Actually, they were early. Efficient, friendly, did a really good job. I'll call again in five years as recommended. Thanks!

Margaret Zeller
19:50 17 Aug 23
Excellent service. Professional great job +++ The best of the best***************

Romeo De Niro
02:25 17 Aug 23
Both techs were professional and receptive to my questions. Vinny took extra time to explain the process, before/after pictures and review all findings.

We've used them for air duct cleaning and carpet cleaning. Would highly recommend for both. On time, professional and great service.

Christina McIntyre
21:12 11 Aug 23
Vinny and Ty were knowledgeable and great to work with! The laundry scent is amazing and our house smelled great once the vents were cleaned! Highly recommend!

stacy stultz
12:38 10 Aug 23
Tim and Greg performed air duct cleaning for our entire house. They were on-time, professional and SO polite. Explained everything very well and cleaned up after themselves so much so that we couldn't tell they had been here. HIGHLY recommend!

russ randall
02:49 10 Aug 23
Providers were courteous, efficient, and thorough. They answered all my questions, and showed me before and after cleaning photos. They remained cool and persistent even when a wasp flew out of the vent at them! All wasp nests were removed, and there were a lot of them. Good guys, great job!

Holly Ruggles
22:19 05 Aug 23
Excellent professionalism!

Lara Braxton
14:16 03 Aug 23
Very nice group of boys that came in here. Took pride in their work. Cleaned up after themselves and left the house just like they seen it in the beginning. Except it's much cleaner and smells good.

Annette Pickens
15:20 01 Aug 23
These guys were fantastic: Thoughtful, personable, respectful, professional.The cost was nearly half of what other companies were charging and I was shown photo of before and after their work. I highly recommend this company!

Stacy Briggs
11:20 29 Jul 23
Brandon and Brett were very nice, informative and professional. They cleaned the dryer vent great. I liked that they showed you before and after photos. Another plus, they didn't leave lint all over the ground outside the house like a previous dryer vent cleaning company did.

Brenda Vawters
19:51 27 Jul 23
The guys were so kind and amazing. They were helpful, understanding, and efficient. Great communication before, during and after the service. I had no questions. Will definitely recommend them and use them for carpet cleaning as well.

Alexis Stevenson
15:44 27 Jul 23
Tim explained the whole process in detail. He and his co-worker got the job done quickly and efficiently! Loved seeing the actual pictures of the inside of the vent before and after cleaning.

Myra Caplinger
17:42 26 Jul 23
Friendly service, thorough, trustworthy. Can't ask for more!

Technicians arrived promptly, very polite and professional, and very thorough in cleaning our long dryer vent! I will be calling this company in the future for service needs!

Carol Heinz
17:17 19 Jul 23
The two guys that came out today were absolutely outstanding! So professional and so friendly

Brooke Strode
23:24 18 Jul 23
The two gentlemen that came to do the job were very polite and professional. They were careful with my furniture and cleaned up when they were done.

Bobbie Jo Hayes
15:54 14 Jul 23
The workers were pleasant, informative and worked steadily. The office manager showed integrity with a couple contact issues as well.Would refer this company to anyone. Thank you for a job well done.

Vicki Watkins
17:40 13 Jul 23
Brandon and Reese came to clean our air vents today and they were super professional and efficient. They explained the whole process and answered all my questions. I didn't even realized they cleaned carpets too and I have a feeling we will be using them in the future for carpets as well. Our rental house wasn't cleaned before we moved in and there was a smell throughout the whole house and the vents hadn't been cleaned. It is a complete 180 now. It smells fresh and they did an absolutely tremendous job.

Stephanie B
16:26 12 Jul 23
Young men where very polite , on time and provided exceptional service. I will highly recommend them, and I will certainly use them in the future.

The 2 gentlemen that showed up to do our furnace duct cleaning were very professional, considerate of our home while working, and had good communication skills during the process. Our appointment was originally scheduled at 3-4PM. They called around 11AM and stated that they had time and would like to know if we would like them to come at 1230 or keep the 3-4 scheduled time which I feel was very considerate, I chose the earlier time which they arrived at as stated. They were in and out, in just under 2 hours with our 3 bed room 2 story house. They did take the before and after pictures which they showed me before they left. There was a HUGE difference as it had been 26 years since the duct work and air returns were cleaned last professionally. The price they gave when setting up the appointment was very reasonable compared to other companies doing the same work. That was the price they charged, plus tax, no hidden fees. We will use this company again in the future when needed.

Super friendly, very fast and right on time!

Brent came out and did an inspection before cleaning and noticed an issue that needed fixed. He was a true professional from start to finish. I highly recommend!

Clean Extreme Technicians were on time and very professional, they completely explained the procedure they would be using to clean all of my vents and they finished in the time that they said they would. "I'm very pleased and would recommend this company.

Isaiah Williams
17:03 05 Jul 23
They are very professional and thorough with every step of the process. I would recommend this company to anyone I know.

Lacey Ramey
22:53 30 Jun 23
Very polite young men, very professional.Would definitely recommend to friends.Thank you.

james Calhoun
20:59 28 Jun 23
What more can I say...if you want your ducts clean and done right choose this company. Showed before and after photos as well as explained everything. 10 stars

Berwin Miller
20:52 16 Jun 23
The gentlemen did an excellent job cleaning my carpets and were friendly, timely and accommodating. Great job!

Adam Barstow
19:42 15 Jun 23
I can't say enough nice things about the gentleman that did my air duct & vent cleaning. They were very friendly, yet professional. They were on time and kept me informed throughout the whole service. They did a great job about not making a mess. They even put protectors on the corners of the walls so the hose wouldn't dirty them up or rub off the paint. Actually smells cleaner in the house now! Great all around experience. Thank you both!!

Jennifer Bapst
22:31 13 Jun 23
We had our dryer duct clean, and they did a great job. The two guys answered all my questions, they were friendly and very polite. Will use them again to have my heating ductwork cleaned.Highly recommend

Adam Butcher
20:15 09 Jun 23
They were on time, communicated throughout and did an excellent job on the duct cleaning!

Nadia Gaboutou
12:18 08 Jun 23
Clean Extreme was prompt and professional on every level I highly recommend for HVAC cleaning.

The guys did a great job.

Pamela Scott
04:00 06 Jun 23

Stephanie Shull
20:25 03 Jun 23
No complaints! I was given tips to help keep things clean.Thank you so much!I will use them in the future.

Winona Perkins (Noni)
14:38 03 Jun 23
Wonderful job. Very polite. House smells amazing. Will definitely use in the future.

kris dodley
01:09 03 Jun 23
They came out today and cleaned all of our ducts and our dryer vent. Did a fantastic job for a great price. Very professional and courteous. No hidden costs or upselling. Quote was spot on. Highly recommend

Brett Merrick
20:39 25 May 23