Carpet Cleaning Columbus Ohio
Your Carpet Cleaning Experts
Regular carpet cleanings help prevent wear and provides your home or business lasting value. Carpet and upholstery can accumulate dirt and unhealthy allergens fairly quickly. With our 4-step carpet cleaning process, you can keep your carpets and upholstery clean and fresh.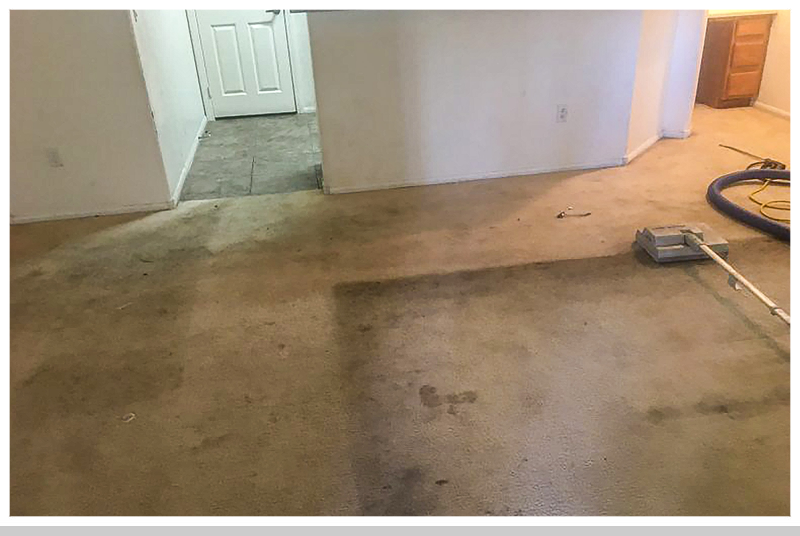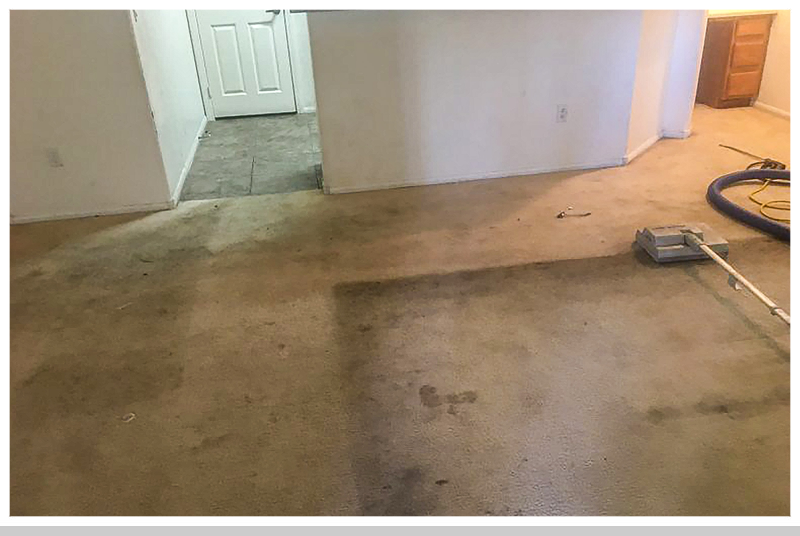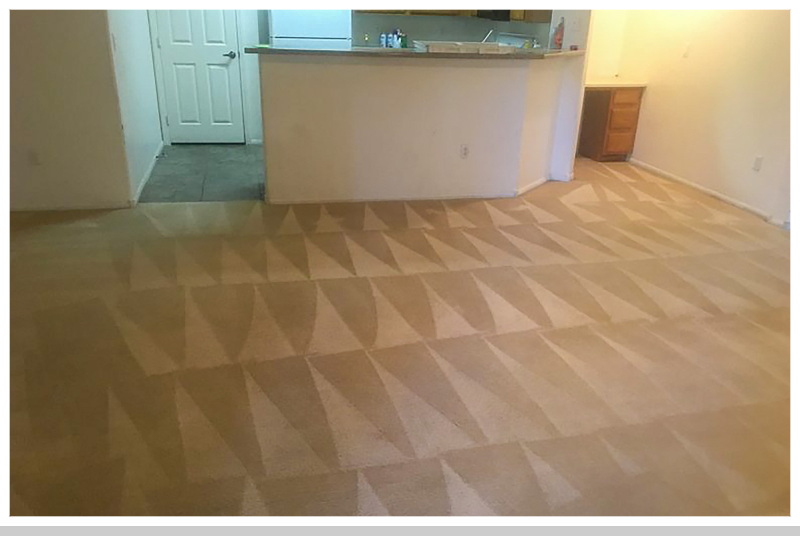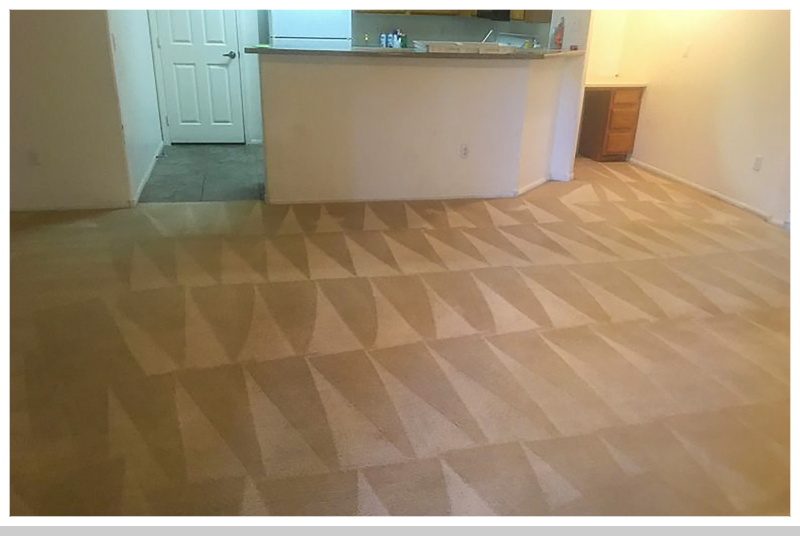 Restore Your Carpets With Professional Carpet Cleaning 
A deep clean every six months will ensure that your carpets smell and look fresh. The truth is that the dirt and grime in your carpets are cutting into the carpet fibers, making your carpet look flat and worn as people and pets tread on top of it. Regular vacuuming only removes soil from the surface and doesn't get what's underneath in the padding. Carpets and upholstery serve as a catch-all for debris tracked in from outside, pet dander, and those little germs that make us sick.
With our help, your carpets and upholstery will be clean, fresh, and completely dry in under 6 hours with our 4-step carpet cleaning process. Our Columbus-based team of professionals at Clean Extreme will get rid of all the dirt, grime, stains, and odors while making your carpets look brand new.
Frequently Asked Questions About Carpet Cleaning
How Long Will My Carpet Take To Dry?
The Clean Extreme process is designed to be both thorough and respectful of your time. We use state-of-the-art, high-powered vacuums that will get your carpets dry fast. Our team will have your carpets completely dry in 6 hours or less.
Can I Deep Clean My Carpets Myself?
The truth is that you can rent a machine and clean your carpets yourself, but honestly, those machines can only take you so far. These machines do not activate the level of heat required to truly deep clean your carpets. Rental carpet cleaners are also poorly maintained and used by multiple people meaning you're tracking their grime into your space. With our truck-mounted, state-of-the-art equipment, your carpets will be thoroughly sanitized and disinfected, ensuring a positive result every time.
How Often Should I Have My Carpets Deep Cleaned?
If you want your carpets to maintain their form and preserve their value, you should have annual cleanings every six months. Not only does this help maintain the carpet, but it also protects the padding and floor underneath.
Do Carpets Get Dirtier Faster After Being Cleaned?
Carpets that become dirty quickly after the cleaning is often the result of subpar cleaning from amateur companies or equipment that isn't maintained. A cleaning done right should never leave any spots, residue, or markings. Our state-of-the-art equipment ensures a completely professional job that not only lasts but also adds value and aesthetic appeal to your home.
The Clean Extreme Carpet Cleaning Process
Our 4-step carpet cleaning process is designed for your convenience and complete satisfaction. We use state-of-the-art, truck-mounted equipment that produces nothing short of industry-leading results. Your carpets will smell fresh and look new after being thoroughly cleaned, disinfected, and sanitized.

Schedule An Appointment
We know your time is valuable; that is why our scheduling is convenient and hassle-free. You can schedule an appointment using our website or call to speak with our helpful customer service specialists. We will respect your schedule and arrive on-time.

Thorough Carpet Inspection
Your carpet cleaning specialists will thoroughly inspect your carpets to determine the fiber and soil type. We will also make sure you're allowed to point out problem areas so that we are guaranteed to provide a thorough deep clean that will leave your property in tip-top shape.

Vacuuming, Scrubbing, and Steam Cleaning
Our process starts with a pre-vacuum and solution spray to prep your area. Then with powerful counter-rotating scrubber brushes, we remove any soil hiding inside your carpet, rugs, and upholstery. We finish our cleaning process with a steam clean rinse to leave your carpets residue-free.

Let Your Carpet Dry and enjoy
After an application of a carpet protector, you will then have a walkthrough so you can inspect all of our work. We will also provide you with a full report on any observations we have made to ensure total satisfaction and leave you feeling confident.
Contact Clean Extreme
Schedule an appointment, request pricing, or simply ask us a question. Clean Extreme's mission is to make your home a cleaner, safer and healthier environment for you and your family!
We're the Talk of the Town
Dave and Keegan came to my home and completed a thorough inspection. They explained everything very professionally. They were courteous to my family and cleaned everything up upon leaving. I give this company 5 stars for professionalism, excellent communication, and cleanliness. I usually do not run across to many companies that I would take the time to write a review about. I have already referred them to my friends! Thank you so much for your hard work!!!! My home is clean and you helped me protect my family from what was in those vents. Nasty by the way. Lol

chassity williams
20:55 07 May 21
Friendly workers and knowledgeable about cleaning HVAC ducts. Gave is tips to eliminate cat dander and dust.

taylor kimple
19:32 06 May 21
Tim and Greg did a great job! Cleaned my vents that have never been cleaned before and the amount of junk removed was incredible. Would recommend to anyone considering cleaning their vents

Alan McClain
20:50 05 May 21
Recently purchased a new home and called to get dryer vent cleaned. They were absolutely fantastic not only on the phone but in person. Brent took the time to explain everything with what they were doing and gave me tips for peace of mind in between this cleaning and when a future cleaning may be needed. Fast, efficient, and friendly. It was truly a pleasure having them at my home. I would highly recommend and will use them for any further service needs that they perform.

Tina Shuff
16:09 01 May 21
Gregg and Chris did a fantastic job. Would recommend them to anyone.

Ryan Hubbard
16:08 01 May 21
Brent and Dean came out, arriving right on time. Not only was the job thorough and beautifully done, they were complete professionals and just genuinely kind individuals to have in my home. They were also very knowledgeable and offered many tips for moving forward and maintaining a clean air environment for my family. I would recommend this company to anyone. Thank you greatly for the great service provided! I will be utilizing your services in the future.

Candace Frank
18:02 29 Apr 21
The crew was professional, efficient, and trustworthy. My dryer works way better now that the vent is clear.

Jason Wheeler
16:37 29 Apr 21
They were amazing!! Came out quickly and completed the dryer vent cleaning . The crew was professional and followed covid safety measures. Thank you!!

Monica Anderson
22:59 28 Apr 21
I am soooooo happy with the service and price paid. The men were so knowledgeable and the job was done very well. Thank you for all your hard work and this was money well spent.

Highly recommend! Was a pleasure doing business with them. Thank you!!

Yvonne Tenant
17:27 27 Apr 21
Great experience and I'd highly recommend. They called ahead. They were personable but got right on the job. We just wanted our air ducts cleaned but they told us a head of time they'd inspect the furnace for free to see if it needed to be cleaned as well. They inspected it and said it looked great. Meaning, they didn't push additional unnecessary services. I thought I'd share that only because those are the types of details I'd want to read when reading a review. Keep up the good honest work!

Justin Gulliver
21:24 23 Apr 21
They were very efficient, respectful, and organized. They even offer before and after pictures, loved their services!

Ana Sanchez
20:18 23 Apr 21

Bhupal Chhetri
16:48 23 Apr 21
Okay, I own a home that was built in the 50's and the ducts have never been cleaned, so I knew it was time. 😳 Clean Extreme cleared them out completely and I cannot believe the before and after photos! This is by far the most underrated thing you should have done to your home. The ducts were filled with dust, debris and dog hair that we've all been breathing in for years. The house immediately feels and smells better and I cannot wait to continue experiencing clean, fresh, sanitized air in my home. So hoping this improves allergy symptoms for both me and my pup, as well. I also had the team clean my carpets and those results were shocking as well. You really don't know how dirty things actually are until you get the professionals in to do their thing. Yikes! Absolutely worth the money. The entire team is prompt, friendly and beyond professional. Received multiple updates before and during the process and was notified when the team was 15-30 mins away, which was much appreciated. I recommend them to everyone! Thank you SO MUCH!!

Marissa Furr
15:11 23 Apr 21
Did a very good job with the vents ,courteous and will mannered. Very professional very precise on their job assignment , attention to detail and step by step instruction on what they were doing. We'll have them back in the future. Have recommended to others.

m a r s h a l o c k e
12:33 23 Apr 21
Chris and Dean were great! They were on time, efficient, thorough and super helpful! Highly recommend them and will use again.

Maura Gorman
13:26 22 Apr 21
This company is impressive. They respond promptly and keep you up to speed on arrival times. You get your invoice prior to arrival so no surprise on pricing. Chris and Greg showed up on time and ready to get the job done. They explained the process and how long it would take and shared before photos throughout the process. They were very courteous and took care while working in my home. They left no traces of them even being here once done. I can tell an improvement in my vents air flow and air quality already. I would highly recommend them. It was a job well done and well worth the money!!

Annette Hill
01:57 21 Apr 21
I highly recommend!!! They were very helpful, professional, and quick. I will be using this company again!

Iesha Bulger
14:56 19 Apr 21
They came highly recommended by someone in my neighborhood and I was happy with the service, but I think their clean-up efforts could have been better.*After posting my original review, the owner of the company called me within 30 minutes and made it right. I will use them again in the future.

Cathy Wicks
20:03 15 Apr 21
The Clean Extreme guys were on time and ready to go. They took photos before and after to show the cleaning. They were professional and pleasant to talk too. Their pricing online was simple, and they stuck to it .I would definitely recommend them to someone needing vents and ducts cleaned.

Jacob Wise
23:52 12 Apr 21
We had Brent, Tim, and Keegan out to clean the ducts and vents, and we couldn't have been happier with them. They were extremely professional and did a great job of explaining everything they were doing along the way to avoid any surprises. I also really appreciated the transparent and honest pricing on their website - there were no hidden service fees, which I have come to expect in this industry. They will definitely be my go-to company in the future, and I will be sure to recommend them to anyone who asks.

Ned Dutton
15:28 11 Apr 21
Great and friendly service!! I am so glad I finally had my vents and ducts cleaned!!2 dogs and 4 cats...much better after being cleaned

Jennifer Schreiner
16:56 08 Apr 21
Brent & Chris explained the whole process ,gave tips, friendly, respectful, and efficient!

Pamela Zink
19:45 07 Apr 21
Wow! For the past few years, I've needed to run 2 or more cycles on my dryer to get clothes dry. Ben and his partner showed up and cleaned my dryer vent (and even showed what they got out 🤮) in about 30 minutes. Just ran a dryer full of towels and they are completely dry after just 45 minutes! Thank you!

Johnean Goodwin
23:16 06 Apr 21
I am always looking for one trusted partner for all my home maintenance needs. I found it for my duct/dryer vent needs.Chris and Greg are very honest and are clearly excited about helping people.5 star all the way. I know who I will be using!

Chad Combs
15:35 05 Apr 21
Brent and Tim went above and beyond and were very knowledgable and helpful; they even gave me several tips on many things from keeping dust to a minimum and tips on furnace filters. The house smells amazing and the before and after pics said it all. No run around or upselling me on anything, just a great job! Highly recommend these guys, great service!

Lisa Carrington
19:26 02 Apr 21
Very pleasant, professional, and thorough. Appreciated seeing the before and after photos. They made it a very easy process!

Matt Couch
21:24 01 Apr 21
They were professional and friendly from the first call. They explained everything from beginning to the end. They workers were prompt and courteous. Exceptional customer service and worth every star

Everyone was super knowledgeable and friendly. They did a great job cleaning the ducts. Before and after pictures were provided. Would use again.

Lauren Baker
17:05 01 Apr 21
Team was very thorough and explained in detail all we could expect and at the end went over what they did with pictures. Very mindful of keeping our home protected and clean while they worked. Would definitely use again and recommend to anyone who needs this service done!

The service and professionalism of the Extreme Clean team -- Brent and Tim -- exceeded my expectations. Highly recommend this company.

Carol Williams
15:27 01 Apr 21
This is my second time using Clean Extreme. The service is quick and Ben and his team do an awesome job! I have referred this business to my family and friends because of the great results. Thanks again!

Whitney Elena
10:51 31 Mar 21
Friendly and fast service! Very happy with my experience.

Mary Williams
21:32 30 Mar 21
Tim and Ben did a great job with cleaning the ducts/vents. They explained each step and told us about the process. They did a wonderful job with covid protocol by wearing masks and foot coverings. They arrived on time and were in target with one they would be finished.Great job Clean Extreme!!

Carol Owens
14:59 30 Mar 21
Extremely pleasant and detailed oriented! All ducts were cleaned and all registers were removed from walls to ensure proper cleaning.Unfortunately I've been taken before by non honest companies, who just cut corners. There guys did not cut any corners!!I'll be using them again when we feel that need our vents cleaned or in five years, whichever comes first.Highly recommend!!!!

LaLania Loretta
20:35 29 Mar 21
As awesome a group as one could get for having your ducts cleaned! Chris and Tim were a great pair: very professional while still being jovial and fun to talk with. The work was done in great time and they explained everything beforehand. Couldn't recommend this place more!

Cameron Meyers
13:26 29 Mar 21
Chris and Tim with the help of their dispatcher Justin were able to provide same day service. Everything was coordinated through texts and and then they called 15 minutes out. Our dryer works better then it ever has and I wish I would have called sooner. We are 100% happy with our Clean Extreme experience and we have one of their business cards attached to our calendar for next year.

Walter Kenyon
14:36 27 Mar 21
Tim and Chris called ahead, explained thoroughly everything they were going to do, completed the work in less time than expected, summarized their work after they were done, and made themselves available should I have questions later. They were very polite and professional. They exceeded expectations. I would definitely recommend this fine local business for vent cleaning.

Benjamin Holland
16:30 26 Mar 21
Ben and Greg were terrific! They were very kind and professional even though we were way overdue for a cleaning. Once a year from now on. Thanks so much

Lance Hauersperger
20:31 25 Mar 21
Chris and Tim showed up on time. Both explained the process for cleaning. Both were personable and professional. I was shown pictures of before and after the vent cleanings and am thrilled of how they turned out.I would definitely recommend this company to anyone seeking their services.They did so awesome, I even tipped 20% just because I liked them and the work they did.

Pat Cremeans
16:48 25 Mar 21
They were on time, personable, and the pictures they took showed me the before and after.

Andrew Geise
14:52 23 Mar 21
I was beyond impressed with the service I received. I had a Groupon, but would absolutely pay regular price. There were 2 men here. Both professional and kind. Thorough yet swift. Never tried to over sell me and actually pointed out where carbon monoxide was leaking. Was not their job, but fixed it for me. I feel better since they have been here and grateful they found an issue beyond the Groupon price I paid and cared for it. I 100% recommend this company. When I called to show my appreciation, they said it was a small company. In today's world, embrace and support!

Linda Wallace
22:55 21 Mar 21
Definitely recommend this family owned company for vent and duct cleaning! We are very pleased with the service and affordable price.

Amy Wilson
20:21 20 Mar 21
Chris and Greg were absolutely AWESOME! Super polite, professional, and explained the entire process to me from beginning to end. The amount of dust and debris that came out of my ducts was unsettling. My only regret is that I did not make my appointment with Clean Extreme sooner!

Chris was fantastic. He went above and beyond to help us clear our dryer vent (and brush from our attempt at self cleaning the dryer vent).

Stacye Nelson
11:55 19 Mar 21
Chris may remember that my call to him was on accident. Lucky for me. I dialed his number by mistake trying to reach a service I had used in the past. They were ontime, professional and very helpful in dealing with our dryer vent.

Donna Burtch
19:26 18 Mar 21
Chris and Tim had great customer service!

Heather Sergio
15:00 18 Mar 21
Brent and Tim were great! Thx guys!

A Christian
21:18 16 Mar 21
We had Brent and Tim. These two guys were fantastic!!! Very professional. Very thorough!!! So glad I went with this company.

jackie mohr
15:30 16 Mar 21
Brent and Tim were very professional, clean and educational. They communicated the entire process before during and after cleaning the air ducts. They included photos and tips/tricks for moving forward to save money and prolong the time in between services! I am a new home owner and they helped me feel at ease with the service. I will definitely be recommending them to my friends and family.

Katie Markferding
19:46 15 Mar 21
Amazing work at a very reasonable price, great team I'm very courteous I will definitely recommend to everyone I know

Brent and Tim were amazing! They are extremely professional and personable. They were open and honest and helped us to understand the process as this was our first time utilizing the service. We had great conversation and they were very friendly. Would highly recommend Clean Extreme and request that Brent and Tim be your technicians. - PS Brent and Tim LOVE DOGS!

Ryan & Michelle Copeland
21:45 10 Mar 21
We had never had our ducts cleaned before, so we didn't know what expect. Chris and Tim were timely, and walked us through the whole process. They were very professional and we will definitely use Clean Extreme again! 🙂

The guys from clean extreme were very friendly, professional, and knowledgeable. They made the process easy for a first time homeowner. We had them come to the house to clean the ducts after moving in.As our system was replaced in 2019, they inspected the ducts to make sure they were dirty before starting. They even cleared some buildup from our dryer vent for free. Highly recommend.

Spencer Kuhlman
20:05 06 Mar 21
The work was done quickly and staff were friendly and professional. I would definitely recommend them to anyone needing this service!

Darcy Carey
15:54 06 Mar 21
The two man team of Brent and Tim arrived on time and were very professional during the time they were here to clean air ducts. They wore masks and shoe covers the entire time. Extra time spent cleaning up and explaining tips about keeping ducts clean and scheduling the time we might expect to have ducts cleaned again. They also recommended the best type of filter to use in my furnace. Could not have had better workers!Margaret Buterbaugh

Margaret Buterbaugh
19:37 03 Mar 21
Chris and Tim were my technicians. They were very professional! These guys showed up on time, explained the process of cleaning the ducts and vents , did the job and was out in no time. I'm happy with the service I received. Thanks guys!

NaTonna Kay
18:34 24 Feb 21
This is the company to use! Pofessional, responsive and absolutely great service. The price is also great! I used them for residential duct cleaning and could not be happier with the service. We received before and after photos. What a great job! Will definitely use them againAwesome job! The best!!!

Gina Nelson
23:39 22 Feb 21
Great service. They texted confirmation the day prior and twice the day of arrival. They were on-time, clean and professional. I would highly recommend.

Jodie McFee
19:19 22 Feb 21