Carpet Cleaning Columbus Ohio
Your Carpet Cleaning Experts
Regular carpet cleanings help prevent wear and provides your home or business lasting value. Carpet and upholstery can accumulate dirt and unhealthy allergens fairly quickly. With our 4-step carpet cleaning process, you can keep your carpets and upholstery clean and fresh.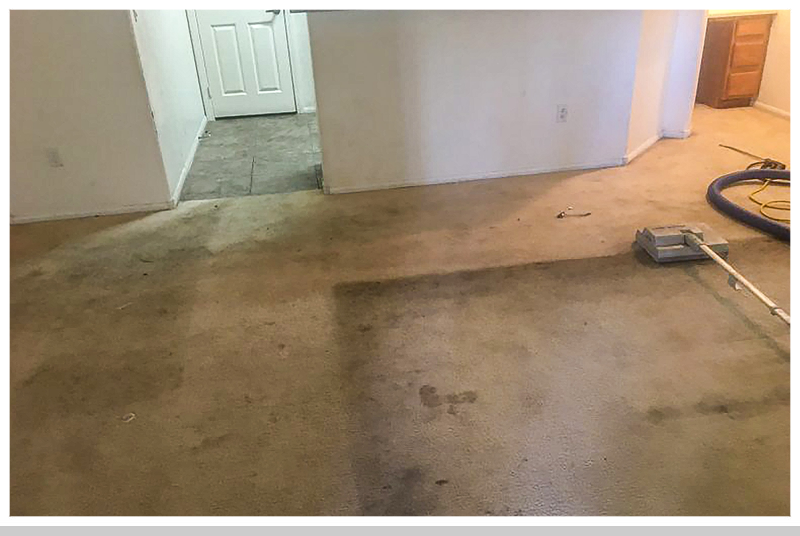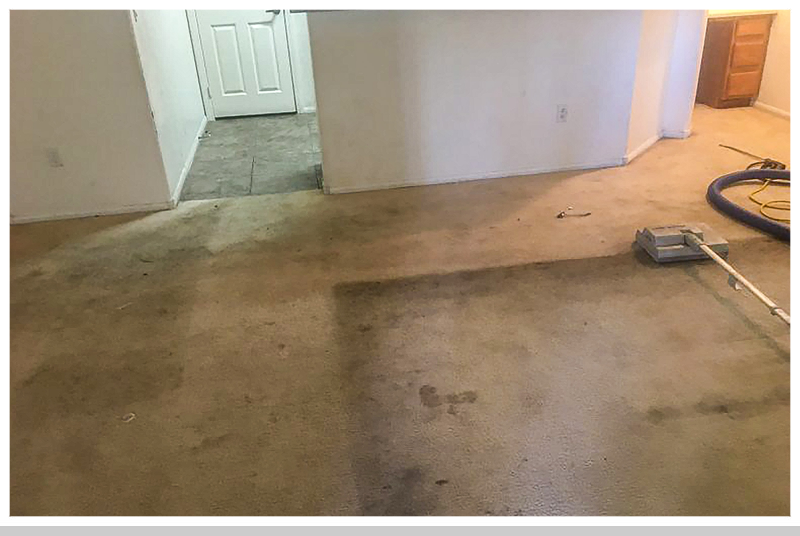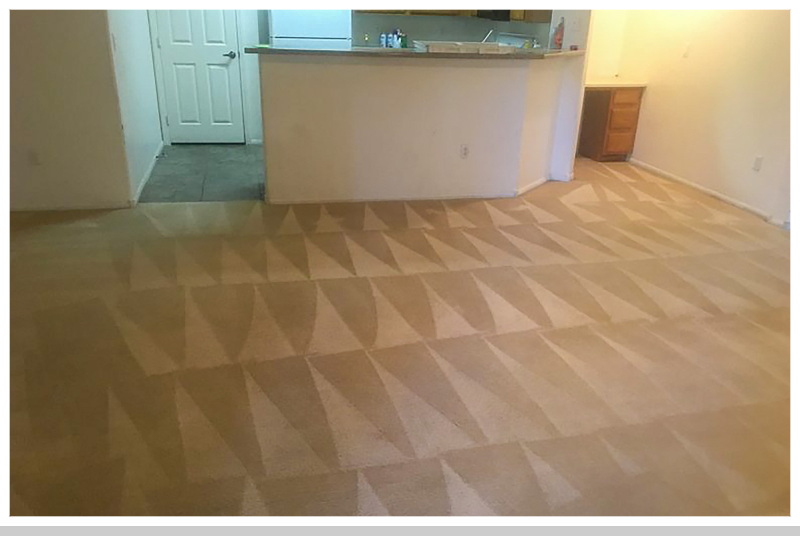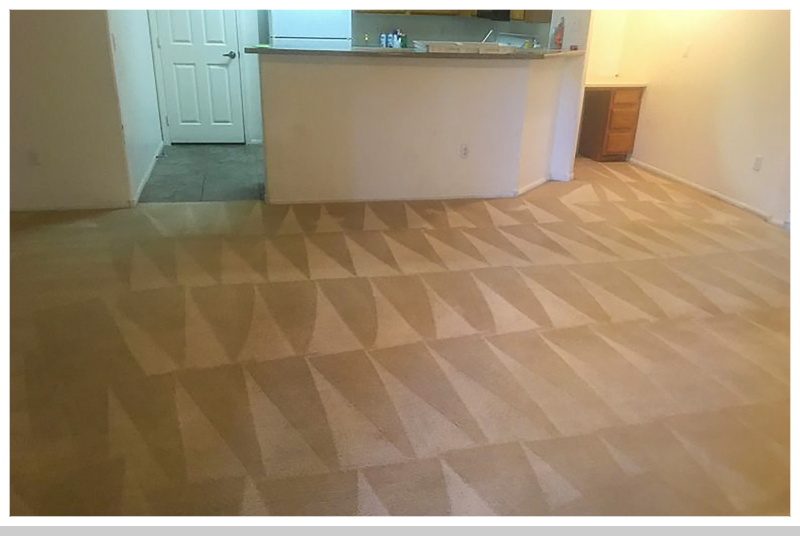 Restore Your Carpets With Professional Carpet Cleaning 
A deep clean every six months will ensure that your carpets smell and look fresh. The truth is that the dirt and grime in your carpets are cutting into the carpet fibers, making your carpet look flat and worn as people and pets tread on top of it. Regular vacuuming only removes soil from the surface and doesn't get what's underneath in the padding. Carpets and upholstery serve as a catch-all for debris tracked in from outside, pet dander, and those little germs that make us sick.
With our help, your carpets and upholstery will be clean, fresh, and completely dry in under 6 hours with our 4-step carpet cleaning process. Our Columbus-based team of professionals at Clean Extreme will get rid of all the dirt, grime, stains, and odors while making your carpets look brand new.
The Clean Extreme Carpet Cleaning Process
Our 4-step carpet cleaning process is designed for your convenience and complete satisfaction. We use state-of-the-art, truck-mounted equipment that produces nothing short of industry-leading results. Your carpets will smell fresh and look new after being thoroughly cleaned, disinfected, and sanitized.

Schedule An Appointment
We know your time is valuable; that is why our scheduling is convenient and hassle-free. You can schedule an appointment using our website or call to speak with our helpful customer service specialists. We will respect your schedule and arrive on-time.

Thorough Carpet Inspection
Your carpet cleaning specialists will thoroughly inspect your carpets to determine the fiber and soil type. We will also make sure you're allowed to point out problem areas so that we are guaranteed to provide a thorough deep clean that will leave your property in tip-top shape.

Vacuuming, Scrubbing, and Steam Cleaning
Our process starts with a pre-vacuum and solution spray to prep your area. Then with powerful counter-rotating scrubber brushes, we remove any soil hiding inside your carpet, rugs, and upholstery. We finish our cleaning process with a steam clean rinse to leave your carpets residue-free.

Let Your Carpet Dry and enjoy
After an application of a carpet protector, you will then have a walkthrough so you can inspect all of our work. We will also provide you with a full report on any observations we have made to ensure total satisfaction and leave you feeling confident.
Frequently Asked Questions About Carpet Cleaning
How Long Will My Carpet Take To Dry?
The Clean Extreme process is designed to be both thorough and respectful of your time. We use state-of-the-art, high-powered vacuums that will get your carpets dry fast. Our team will have your carpets completely dry in 6 hours or less.
Can I Deep Clean My Carpets Myself?
The truth is that you can rent a machine and clean your carpets yourself, but honestly, those machines can only take you so far. These machines do not activate the level of heat required to truly deep clean your carpets. Rental carpet cleaners are also poorly maintained and used by multiple people meaning you're tracking their grime into your space. With our truck-mounted, state-of-the-art equipment, your carpets will be thoroughly sanitized and disinfected, ensuring a positive result every time.
How Often Should I Have My Carpets Deep Cleaned?
If you want your carpets to maintain their form and preserve their value, you should have annual cleanings every six months. Not only does this help maintain the carpet, but it also protects the padding and floor underneath.
Do Carpets Get Dirtier Faster After Being Cleaned?
Carpets that become dirty quickly after the cleaning is often the result of subpar cleaning from amateur companies or equipment that isn't maintained. A cleaning done right should never leave any spots, residue, or markings. Our state-of-the-art equipment ensures a completely professional job that not only lasts but also adds value and aesthetic appeal to your home.
Contact Clean Extreme
Schedule an appointment, request pricing, or simply ask us a question. Clean Extreme's mission is to make your home a cleaner, safer and healthier environment for you and your family!
We're the Talk of the Town
Professional, knowledgeable and friendly. We will definitely use their services again!. I highly recommend them.

elenatwigy
03:07 22 Jan 22
Very impressed. I highly recommend Clean Extreme. Use them and forget all the stories you hear about being ripped off by duct cleaning companies. Good honest reliable company.

John Gardner
19:53 21 Jan 22
Had such a great experience with this company. The team of 2 they sent to clean our ducts and vents were very professional and knowledgeable! 10/10 would recommend to friends and family and will definitely be using this company again in the future.

Liz Walters
23:10 20 Jan 22
Scheduled an appointment to clean our air ducts, the crew came in extremely nice & professional. As they started the job they found we had a bigger problem with the air return in our home. They were able to see in our ducts & notice due to our bigger problem the ducts did not even need cleaned. To help save us money he said he would give us the option to go through the process of getting the ducts cleaned, but he did not want to make us spend hundreds of dollars if we didn't need to. That is something I view in high regard because most companies will not do that. He thoroughly explained what we needed to have corrected in our home & I truly appreciate that. This small family business is truly the best! I would highly recommend them.

Tim and George showed up on time. Explained everything. Did a thorough job. The before and after pictures were shocking. They respected our house was very careful not to damage anything. I would highly recommend this company. Cost was very reasonable and quality of work excellent.

Dennis Norris
16:37 18 Jan 22
Very thorough and professional. Sent images as ducts were cleaned. Explained process clearly.

Shyla Mouser
15:53 18 Jan 22
Professional crew with great communication!!

Danks Asco05
19:20 13 Jan 22
Thorough and professional. Couldn't ask for more. Will definitely use again.

Jackie Beckley
19:10 11 Jan 22
They were very knowledgeable and professional. Got the job done quickly and answered any questions I had!I would definitely refer to neighbors!

Karen Buckley
21:18 10 Jan 22
Guys wore shoe covers and masks d/t pandemic, very polite, explained what they were going to do, gave me a cat toy that was deep in vents under foundation, cleaned up, took before/after photos and these were part of my paid invoice. I would hire them again!

Michael Carlson
22:06 07 Jan 22
They were on time. Explained everything in detail. I loved that. Answered all my questions. Wore protective covering their feet. Took care of my problem in a reasonable amount of time. I would definitely use this company again. I highly recommend them.

Jackie Bailey
19:00 06 Jan 22
Our dryer vent was 90 to 95% blocked. I was concerned about the fire hazard. I called Clean Extreme and got an appointment the next day. Lead technical Timothy Myers was prompt, efficient, courteous, thorough, and explained everything - I liked that he answered all my questions. The cost of the dryer vent cleaning was within the average range of that service in our community. Next time we need our dryer vent cleaned, we will be calling Clean Extreme.

Very pleased with their care of property and work ethic. Very thorough.

Nancy Shaw
19:24 05 Jan 22
I was able to get dryer vent cleaning service quickly, which was appreciated. Ben and Dean were professional, knowledgeable and efficient, and they clearly explained the work they were going to do. They were respectful of my home and property. I highly recommend them.

Excellent service, fair price. Friendly, efficient. Would highly recommend

Lewis Barclay
18:58 04 Jan 22
Cleaned and repaired dryer vent. Tim and Brandon were great professional and knowledgeable. Will have them for other work!!

Chris Von Ins
18:47 04 Jan 22
Chris and George did an amazing job and were extremely professional and nice. Will definitely be using them again! Highly recommend.

Julie Strominger
22:08 03 Jan 22
We used these professionals at my in-laws house in addition to our own home and had a great experience. They were prompt, courteous, and worked hard. We were very pleased with their service and the results! I would definitely recommend them!

Cheryl Majors
16:24 30 Dec 21
Extremely happy with Clean Extreme. I called to inquire about the potential for air duct cleaning. They promptly returned my call on the weekend within 45 minutes. I felt extremely confident that cleaning air ducts was in their wheel house after they clearly described the process and explained expectations effectively. Day of service they were here early, worked swiftly in a 2 man team, and were very considerate of our pets and wore masks the whole time. Extremely happy we went with this company and would highly recommend and will use them in the future.

chelsea parker
00:26 30 Dec 21
The two techs that showed up we're very professional and cared about their jobs and the end result. This is very hard to find in the service industry anymore. Thank you!

Holden Hamilton
20:01 29 Dec 21
Outsanding, professional and friendly service. I'm simply amazed at how thorough a job they did! 10/10 would use again!

Matt Quillen
19:58 29 Dec 21
Greg, Kenny, and Dean were very professional, courteous, and detailed. They did an excellent job of cleaning our vents. Would highly recommend. The before and after pictures were astounding.

The techs texted me reminders and when they were on their way. Right on time for appointment. Friendly, knowledgeable. Listened to my concerns, investigated and determined I didn't really need service, just recommended a filter replacement and didn't charge me for the service call! Highly recommend- I will refer to them and call them again for service when I need it.

Theresa Seiders
05:27 24 Dec 21
Very thorough, polite, clean and explained well. Pictures verify the before and after. They worked together well, made it kind of fun. Would have them back again. Price much better than company that services my furnace for same service and disinfection. Appreciated no attempts to upsell once here.

Rick Bensman
00:15 24 Dec 21
They cleaned carpets in half of our house and the team was very professional and friendly. They asked me to check their work to be sure I was satisfied. They wore masks in my home and were very thorough! I've used this company before for duct cleaning and would recommend them highly! Ben and George were a great team!

These guys are excellent and thorough. They cleaned our air ducts and dryer vents as well. My wife was very pleased at how that they carefully set up and used materials to protect walls and furniture from getting bumped or scratched by their equipment! Definitely recommending to my friends and family.

Same Husein
23:41 22 Dec 21
The guys that showed up were incredibly professional and took great care to make sure they didn't leave a mess at our home. They went above and beyond and did an amazing job cleaning the vents of our nearly 200-year-old home that had never been cleaned. They showed us very cool before and after pictures and I was amazed. They even went out of their way to help us figure out a mystery of where our dryer was venting in our basement (we had been searching for it for years).

Susana La Luz-Hawkins
19:28 22 Dec 21
Great company. Great staff. Will use again for sure.

Patrick Sanders
22:04 21 Dec 21
Techs were very thorough and professional. Would recommend this service for anyone looking to improve the air quality in their house 😊

Lynn Gervais-Weinle
23:13 20 Dec 21
Excellent work. Immediate difference. Will use again.

Amy Yarger
22:57 17 Dec 21
Very Friendly and did a great job as well as explaining the process . I would highly recommend!!

Casey Allen
21:11 15 Dec 21
I was highly impressed by the quality of work and professionalism of Dane and Tim. They did a walk through with us after the work was done to make sure we were satisfied with everything. I very much recommend using their services.

Alan Wittert
18:38 15 Dec 21
Great service!! Prompt, efficient and so friendly. Top notch A++

George Nikolovski
23:15 14 Dec 21
From the very beginning, Ben and his team were courteous and efficient. Always careful to protect my home from any damage that could potentially come from their cleaning tools. They wore masks the whole time And covered their shoes. They thoroughly reviewed my home and then went to work without stopping until the job was done. I will be recommending them to all of my clients to whom I sell homes. I own a Remax franchise in Bexley Ohio.

Terri Barnett
22:57 11 Dec 21
The techs took the time to explain what they were doing. They were professional in their presentation and they made sure to clean up after themselves. I would recommend Extreme Clean for vent and duct cleaning!!

Julie Stickler
18:38 10 Dec 21
Friendly, awesome experience.

Elizabeth Morrison
21:40 08 Dec 21
Clean extreme did excellent job cleaning my vents really I didn't know there was so much dust, Thanks guys.

Nurdin Ahmed
22:14 07 Dec 21
Very professional, informative and thorough. Great staff !

William Oktavec
16:13 07 Dec 21
Tim & Brandon were super nice and knowledgeable. They explained what they were doing, asked good questions about what i was experiencing with my dryer and thoroughly cleaned the vents. Honestly, in these times, most service providers are stressed out, overworked and understaffed. My experience with Clean Extreme was one of the best customer service experiences i have had since the pandemic. Bonus: they were super patient with my barking dogs and took the time to give pets and scratches:) I highly recommend them!!

Angela Petro
15:24 06 Dec 21
Honest workers and good customer service. Would use again.

Dana Berger
16:55 03 Dec 21
The gentlemen that came out to do our vents were very friendly and professional. They were quick and efficient despite having the obstacle of my curious three year old all in their way. They gave us recommendations for different things but did not pressure us into anything. Definitely will have them out the next time we do the vents and would recommend them to anyone that needs this type of service. Thank you!

Kallie Kiser
17:25 30 Nov 21
Clean Extreme workers were cordial and professional, and clearly explained how they were cleaning the vents and ductwork. I highly recommend Clean Extreme!

Kerry Stroup
15:17 30 Nov 21
Great experience! Tim and Brandon were friendly and professional. Respectful of my home and belongings. Wish every home service experience could be like this.

Julia Hall
22:07 29 Nov 21
Can NOT say enough GREAT things about this group. Brent and his partner did an amazing job. Went well above what was expected...I would defiantly recommend using them!Thank you for everything!

Mike - PPM
17:37 29 Nov 21
The gentlemen that came out today to clean our vents were both very professional and kind. They did a great job.

Jerry Cousino
15:50 29 Nov 21
These guys saved me tons of money already this year in sinus issues. Lol! So much easier to breathe already! I'm looking forward to a headache free winter and spring! Hopefully less sniffles too! Clean Extreme came to our home and were friendly, professional and thorough. Chris even took before and after photos to send us. We were shocked, and a little embarrassed to say the least. The air duct system is clean and sanitized. The entire process only took about an hour and a half. The cleaning doesn't even need to be done again for a few years down the road. I am amazed at the pricing and affordability of this amazing team! Thanks Y'all!Happy Holidays!

Jill Wical (Jilliebear05)
00:07 26 Nov 21
This was a great experience from beginning to end! Ben and George were our technicians and they were thorough, timely, answered our questions, and just plain nice guys!! We had them for service on 11/23/21. We would HIGHLY RECOMMEND them. Thanks for working so hard!!!

Did a very thorough job of informing me of all the steps they would be doing, before they started. Both of the young men were attentive to all the questions I had as they worked. Made suggestions that would help with keeping clean air flowing through my house.

Tyrone Howard
20:24 22 Nov 21
The gentleman that showed up we're very friendly very professional and very knowledgeable. I would recommend clean extreme to anyone

Vanessa Gapen
18:49 22 Nov 21
Excellent Work, very professional, friendly and informed us of everything they going to do. My background is quality assurance in the construction field, so I am very particular whom I hire and of their work. Clean Extreme did an excellent job, I would not hesitate a second to use them again

Craig Smith
21:38 19 Nov 21
I can't say enough about the outstanding service I received with Clean Extreme! They are very reasonably priced, and they treated my home with loving care. Forget the national franchises - support this locally owned business that will exceed your expectations!

Shel Johnson
18:00 17 Nov 21