Carpet Cleaning Columbus Ohio
Your Carpet Cleaning Experts
Regular carpet cleanings help prevent wear and provides your home or business lasting value. Carpet and upholstery can accumulate dirt and unhealthy allergens fairly quickly. With our 4-step carpet cleaning process, you can keep your carpets and upholstery clean and fresh.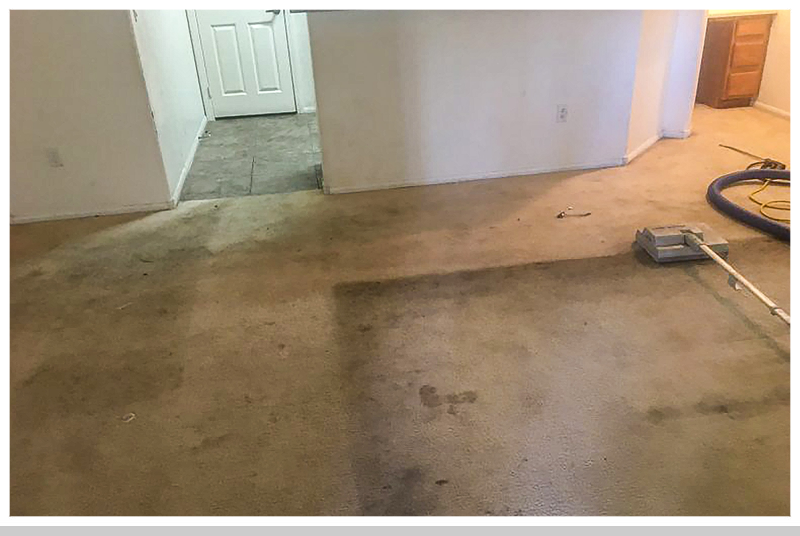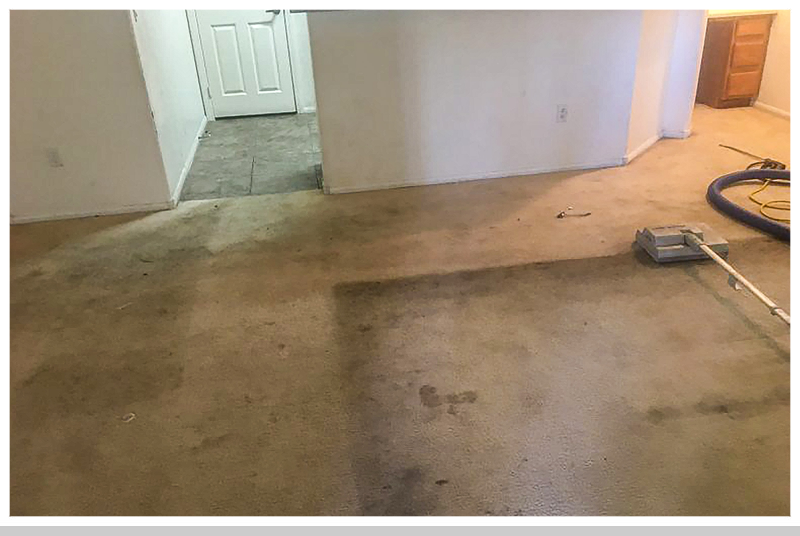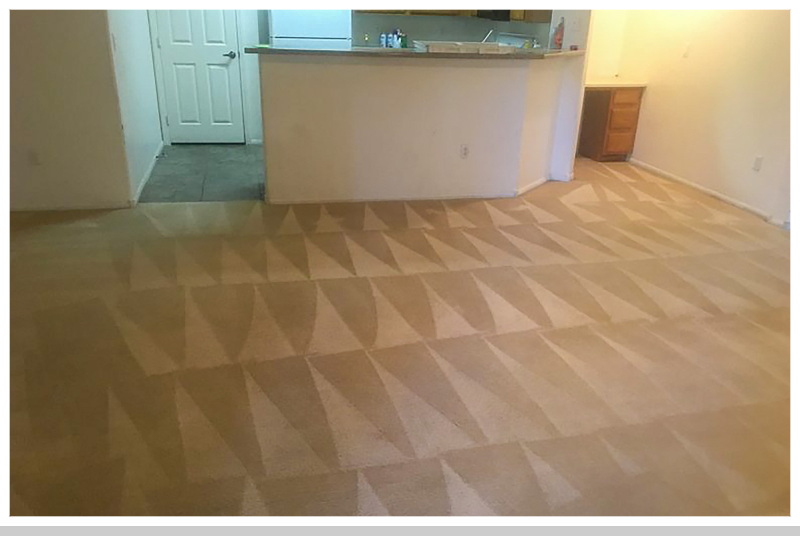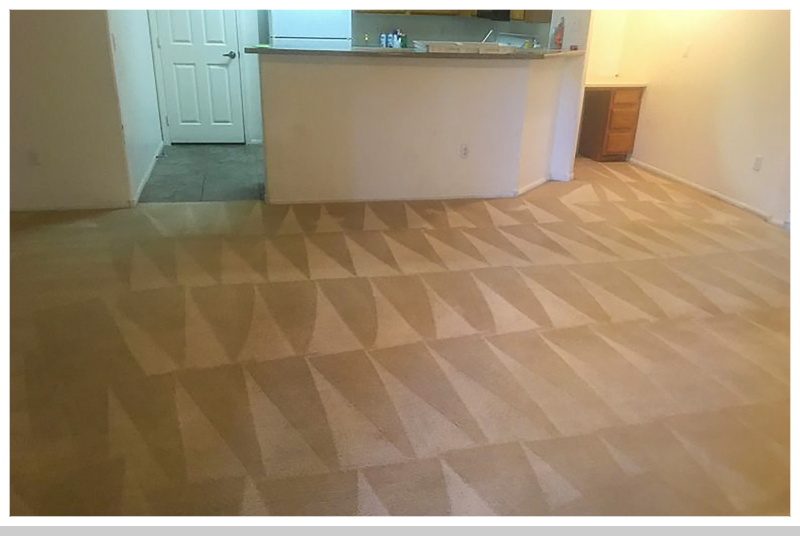 Restore Your Carpets With Professional Carpet Cleaning 
A deep clean every six months will ensure that your carpets smell and look fresh. The truth is that the dirt and grime in your carpets are cutting into the carpet fibers, making your carpet look flat and worn as people and pets tread on top of it. Regular vacuuming only removes soil from the surface and doesn't get what's underneath in the padding. Carpets and upholstery serve as a catch-all for debris tracked in from outside, pet dander, and those little germs that make us sick.
With our help, your carpets and upholstery will be clean, fresh, and completely dry in under 6 hours with our 4-step carpet cleaning process. Our Columbus-based team of professionals at Clean Extreme will get rid of all the dirt, grime, stains, and odors while making your carpets look brand new.
Frequently Asked Questions About Carpet Cleaning
How Long Will My Carpet Take To Dry?
The Clean Extreme process is designed to be both thorough and respectful of your time. We use state-of-the-art, high-powered vacuums that will get your carpets dry fast. Our team will have your carpets completely dry in 6 hours or less.
Can I Deep Clean My Carpets Myself?
The truth is that you can rent a machine and clean your carpets yourself, but honestly, those machines can only take you so far. These machines do not activate the level of heat required to truly deep clean your carpets. Rental carpet cleaners are also poorly maintained and used by multiple people meaning you're tracking their grime into your space. With our truck-mounted, state-of-the-art equipment, your carpets will be thoroughly sanitized and disinfected, ensuring a positive result every time.
How Often Should I Have My Carpets Deep Cleaned?
If you want your carpets to maintain their form and preserve their value, you should have annual cleanings every six months. Not only does this help maintain the carpet, but it also protects the padding and floor underneath.
Do Carpets Get Dirtier Faster After Being Cleaned?
Carpets that become dirty quickly after the cleaning is often the result of subpar cleaning from amateur companies or equipment that isn't maintained. A cleaning done right should never leave any spots, residue, or markings. Our state-of-the-art equipment ensures a completely professional job that not only lasts but also adds value and aesthetic appeal to your home.
The Clean Extreme Carpet Cleaning Process
Our 4-step carpet cleaning process is designed for your convenience and complete satisfaction. We use state-of-the-art, truck-mounted equipment that produces nothing short of industry-leading results. Your carpets will smell fresh and look new after being thoroughly cleaned, disinfected, and sanitized.

Schedule An Appointment
We know your time is valuable; that is why our scheduling is convenient and hassle-free. You can schedule an appointment using our website or call to speak with our helpful customer service specialists. We will respect your schedule and arrive on-time.

Thorough Carpet Inspection
Your carpet cleaning specialists will thoroughly inspect your carpets to determine the fiber and soil type. We will also make sure you're allowed to point out problem areas so that we are guaranteed to provide a thorough deep clean that will leave your property in tip-top shape.

Vacuuming, Scrubbing, and Steam Cleaning
Our process starts with a pre-vacuum and solution spray to prep your area. Then with powerful counter-rotating scrubber brushes, we remove any soil hiding inside your carpet, rugs, and upholstery. We finish our cleaning process with a steam clean rinse to leave your carpets residue-free.

Let Your Carpet Dry and enjoy
After an application of a carpet protector, you will then have a walkthrough so you can inspect all of our work. We will also provide you with a full report on any observations we have made to ensure total satisfaction and leave you feeling confident.
Contact Clean Extreme
Schedule an appointment, request pricing, or simply ask us a question. Clean Extreme's mission is to make your home a cleaner, safer and healthier environment for you and your family!
We're the Talk of the Town
They cleaned our dryer vent. Great service and on time.

They were able to clean our dryer vents two hours after I called them. The job was completed in a timely manner.

Jodi Pilatowski
18:05 22 Jul 21
Chris and Brandon showed up on time and were professional. As they cleaned the ductwork they took photos of the before and after to show everything that was lurking inside the vent system of our house. Our house was built in '97 the house had never had a ductwork cleaning before and it showed in the photos. Chris and Brandon didn't mind that out dog was curious with what they were doing and didn't mind that our kids were watching to see how they did everything. I would recommend this company to anyone who is thinking about getting there vents cleaned the price they quoted was the price I paid except the you need to add the tax which I knew about. They didn't try to add other type of cleaning at all.

Douglas Souders
14:51 21 Jul 21
Could not be happier with my essentially new vents thanks to Chris and Brandon at Clean Extreme. Showed up on time with great attitudes ready to get the job done and did so with blazing speed. Thank you again for an awesome experience and will be back for all my HVAC needs.

Garrett Braxton
18:06 20 Jul 21
Great experience. Professional, respectful, helpful gentlemen cleaned my ducts and vents. Highly recommend their service. Thank you!!

Lisa Colosimo
01:37 20 Jul 21
Ben was excellent polite on time great cleaning of tuff areas.

Barbara Stasko
16:53 19 Jul 21
Brent and Chris did an outstanding job..informed me on what was being done and what to expect! Excellent service!

steeler gang
17:48 17 Jul 21
Thought I needed my ducts and vents cleaned. Turns out I didn't. They were upfront, honest and gave me a few other ways to keep the dust down in my house.

AJ Tresoline
15:44 16 Jul 21
Very communicative and responsive! We had a minor problem at the end of our dryer vent and they were able to take care of it at no cost. We'll definitely be calling them again if we have any more issues!

Matthew Urness
21:27 14 Jul 21
I appreciated Chris and Brent! They were encouraging, honest, and showed integrity! Very respectful! They answered all my questions and showed me the process. I would totally recommend them to anyone and everyone. Great service!

R Privette J.
23:23 09 Jul 21
Excellent customer service & excellent work!

Tommy Mitton
21:00 08 Jul 21
They were great. Arrived early. Gave a quote ahead of time and no hidden surprises. Would highly recommend this service and company.

Patti Wellman
23:05 02 Jul 21
Ben and his cohort were thorough, clean, personable, and kind. Our ducts definitely needed cleaning and we were appreciative of their work and efforts. Would not hesitate to recommend them and would definitely hire them again.

They are very good 👍 👏. I recommend to my friends. They are very professional and very detailed.

arock raaj
14:58 01 Jul 21
This is our second time using Clean Extreme. I had Tim & Chris as the techs, and they were very kind, thorough, and patient with everything I had going on in my house. They showed me pictures and everything through the process. Very friendly. The job got done as discussed and quoted. We will continue to use them for our duct cleaning needs!

Lauren Chase
20:54 30 Jun 21
WOW WOW WOW! The level of customer service is unmatched. I have hair salons. We do roughly 25-30 loads of laundry a day. I called several other companies and was told they couldn't come to look at my issue until 3 weeks out. Well, we were already running to the laundromat everyday to try and keep up. I sent a message to Clean Extreme on their website (as it was after hours) and asked for them to contact me. They Natalie called me first thing in the morning and could not have been more accommodating. An analyst named Justin came out that day to see what would need to be done. He too was professional and very accommodating. He called the office and got us scheduled that day. The team that came and took great care of us and did so in an efficient and professional manner. I will always use this company and encourage you to do so as well. As a side note the other company I scheduled with 3 week out, called the next day to tell me they would be closed that say so I would need to reschedule. I let them know that Clean Extreme had already come out to my business and taken care of it. Needless to say, I cancelled that appointment.

Doug Henderson
14:35 25 Jun 21
Tim and Chris were amazing! They were very professional, courteous, and explained what they were doing before, during and after the cleaning!

Belinda Johnson
17:13 24 Jun 21
My wife and I had our ducts cleaned by this company today 6.23.21. Originally scheduled for Monday but after an initial inspection they decided they should use a piece of equipment that would be better suited for our home.We have a 100yr old build in central Columbus, OH and I was more than pleased, thrilled even with the level of service and professionalism that Brent and Keegan performed their jobs with. Not only came in and cleaned the ducts and vents but gave us some very helpful tips on how to avoid such dirty vents in the future.I would highly recommend Clean Extreme and must give the highest compliments to Brent and Keegan. Thank you again so much!

Ryan Sprayberry
21:26 23 Jun 21
Chris & Dean came over to steam my carpets. They were extremely hard working, personable, genuine guys that did a stellar job. Worked harder than competitors and did a more through clean. My favorite part is that they are really fair with their prices. Noticed my bedrooms were small and threw in the closet. Their competitors would have charged me another 50 dollars for that space. I will never go with anyone else.

Richie Knisley
19:41 23 Jun 21
Darrell and Justin did a excellent job and were very quick too

Tim Dignan
17:17 23 Jun 21
Workers Ben Gabriel and his partner from Clean Extreme were very efficient, informative, and professional. They were also fast and detailed in their work. I have a home over 100 years old, built in the 1880s, and Ben was well educated in older homes. He helped me understand more about my air conditioning system so that I could know if things go wrong or be able to fix things myself in the future. He also was able to make good suggestions on maintenance work. I'll definitely be using them again in the future.

Talea Foster
16:16 21 Jun 21
I am very pleased with the work that Tim and his crew did. They were courteous, considerate, and thorough. They showed me before and after photos of the ducts and offered suggestions for maintenance. The price and time it took were reasonable. I also appreciated the effort they took to communicate with me beforehand. All around excellent experience - I highly recommend Clean Extreme!

Kathy Reschke
22:50 20 Jun 21
The guys were both super friendly, professional, explained everything clearly, and got it done in less than an hour. Definitely recommend.

Haleigh Longood
16:23 18 Jun 21
This company was early and very professional. The house smells great. I would highly recommend this company

Diane Jordan
18:18 17 Jun 21
They did a great job. I have a loft style living room with a return vent at the top of a 20 foot ceiling and they were more than happy to take the job and give me great advice about how my system is set up and the best type of filters to use for mr unit. I would definitely recommend them for anyone who wants quality work done by a professional team.

Anthony Lieving
19:54 15 Jun 21
Extremely pleased with the service provided. The two man crew were professional and pleasant. Did a great job cleaning the ducts and vents. I highly recommend this company.

Casey Dale
19:18 15 Jun 21
We hired this company to clean our carpets and clean out the ducks and vents, they did a very good job and I would most definitely use them again. Chris and Greg was very friendly and professional and went above and beyond. Thanks guys

Ashley Poole
00:33 13 Jun 21
I had an awesome experience with Clean Extreme! Ben and his apprentice were extremely professional, easy to talk to, and courteous!

Nicole Stanley (Nicki4)
18:25 11 Jun 21
Ben and Keegan were professional and knowledgeable about the job. They were very friendly and extremely caring. I definitely recommend them for home duct and vent cleaning.

Sheryl Leader
15:23 11 Jun 21
They were respectful, honest and professional.Thank you.

Meagan Lantz
20:38 07 Jun 21
Chris and Greg were very friendly, helpful (with all the questions we asked) and honest about the work they did!

Erin McSweeney
17:20 07 Jun 21
Brent and Dean came out and cleaned my AC vents. They were professional, friendly, and very knowledgeable. They gave me advice on things I could do to improve the air system throughout the house and even recommended air filters (which seem to work great!). Super great guys!! I will definitely go to them again.

Samantha Lehr
15:27 07 Jun 21
Awesome job. Loved the Customer service. Would highly recommend

Nick Runyon
14:34 07 Jun 21
Chris and Greg came to my home very professional and very kind. Showed me every step of the cleaning. I have 2 cats and Chris was actually worried that one or both may try to escape while they were cleaning. I assured him they wouldn't. I enjoyed them coming and was grateful for their courteous demeanor. This company is on the rise. And with gentlemen like Chris and Greg I can see why.

Clean Extreme was excellent. They were thorough and answered all of our questions. Highly recommended them.

Adithya Jayakumar
01:15 03 Jun 21
Very professional and quick service! My vents look 100 times better than before!

Tyler Staten
07:50 01 Jun 21
I can't say enough about the great job they did. Easy to work with, fast and efficient. I will definitely use them again.

Michael Leonard
16:01 28 May 21
I cannot say enough about this company. Having recently renovated our home and had a roof replacement, I had started to feel like great customer service was a thing of the past until I came across Clean Extreme to service our air ducts.They were helpful, efficient, timely and so kind. You could tell both technicians ENJOY the company they work for and it shows in the way they treat their clients.I so appreciated their service and will recommend to anyone in need of air duct servicing.

Jess Holland
16:38 26 May 21
Brent came out to inspect my dryer vent, we had a scheduled appointment for 3:30 and he was exactly on time! He came in looked for a few seconds and then went outside to get the scope on the clog. Good news for us we had no clogs in our dryer vent but someone put the screen on backwards at our rental and they turned it around, replaced the screen with a better fit and screwed it in for us for no cost to us! A huge thank you to Brent for his work! 🙂

We recently purchased a new home. We hired Clean Extreme to clean/sanitize our ducts. Upon initial inspection, the technicians informed me that the ducts were already very clean. They informed me that I do not need the cleaning done at this time and showed me several pictures of the inside of our ductwork. They did not perform the work so they did not charge us a dime. THAT is integrity and rare to see this type of service. Additionally, the technicians (Tim and Gregg) were extremely professional, courteous and knowledgeable on their trade. I can't recommend this company enough.

Cory Vanlaningham
19:39 24 May 21
My husband and I were more than pleased with Clean Extreme Duct & Carpet. Tim and Dean were very professional, hard working and yet very friendly. They explained everything they did beforehand and showed us pictures of before and after. They did an excellent job and we highly recommend Clean Extreme to everyone.

Barbara Kraynak
15:26 19 May 21
A two-man crew, Tim and Keegan Myers, these guys are great! They wore mask and booties the whole time, they worked efficiently as a team, they were personable and friendly, they answered all my questions, and I recommend them highly! They were very honest and professional and when I was on the fence about having a service, they checked and told me I didn't need it and did not take my money. That tells me they're honest and trustworthy. I will only use them from now on.

Pat Childers
00:26 19 May 21
Chris and Keegan did an amazing job! They are honest professionals and a small family owned company. They don't try and rip you off, and give you an honest assessment of what needs to be done. Very pleasant and I would highly recommend them!

Clean Extreme was fantastic. They explained everything. Very prompt. Would highly recommend and I will use them again when needed

mark porter
18:49 11 May 21
I can't say enough good things about my experience with Extreme Clean! I had them come out to clean my dryer vent. My dryer was taking an extra long time to dry clothes and Ben right away noticed there was a hose that was crumpled. They went above and beyond to fix my dryer. I plan on having them out in the near future to clean my carpets too. Highly recommend!!

Susan Christensen Horava
14:16 11 May 21
Dave and Keegan came to my home and completed a thorough inspection. They explained everything very professionally. They were courteous to my family and cleaned everything up upon leaving. I give this company 5 stars for professionalism, excellent communication, and cleanliness. I usually do not run across to many companies that I would take the time to write a review about. I have already referred them to my friends! Thank you so much for your hard work!!!! My home is clean and you helped me protect my family from what was in those vents. Nasty by the way. Lol

chassity williams
20:55 07 May 21
Friendly workers and knowledgeable about cleaning HVAC ducts. Gave is tips to eliminate cat dander and dust.

taylor kimple
19:32 06 May 21
Tim and Greg did a great job! Cleaned my vents that have never been cleaned before and the amount of junk removed was incredible. Would recommend to anyone considering cleaning their vents

Alan McClain
20:50 05 May 21
Recently purchased a new home and called to get dryer vent cleaned. They were absolutely fantastic not only on the phone but in person. Brent took the time to explain everything with what they were doing and gave me tips for peace of mind in between this cleaning and when a future cleaning may be needed. Fast, efficient, and friendly. It was truly a pleasure having them at my home. I would highly recommend and will use them for any further service needs that they perform.

Tina Shuff
16:09 01 May 21
Gregg and Chris did a fantastic job. Would recommend them to anyone.

Ryan Hubbard
16:08 01 May 21
Brent and Dean came out, arriving right on time. Not only was the job thorough and beautifully done, they were complete professionals and just genuinely kind individuals to have in my home. They were also very knowledgeable and offered many tips for moving forward and maintaining a clean air environment for my family. I would recommend this company to anyone. Thank you greatly for the great service provided! I will be utilizing your services in the future.

Candace Frank
18:02 29 Apr 21
The crew was professional, efficient, and trustworthy. My dryer works way better now that the vent is clear.

Jason Wheeler
16:37 29 Apr 21
They were amazing!! Came out quickly and completed the dryer vent cleaning . The crew was professional and followed covid safety measures. Thank you!!

Monica Anderson
22:59 28 Apr 21