AIR DUCT CLEANING, DRYER VENT CLEANING, AND CARPET CLEANING COMPANY COLUMBUS, OHIO
The Cleaner, Safer, Healthier Annual Maintenance Program
At Clean Extreme, we want to provide our customers with a convenient and reliable way to ensure their homes stay in tip-top shape. With the help of our Air Duct, Dryer Vent, and Carpet Cleaning programs, not only will you save money, but you can also keep your home and family safe from allergens, bacteria, and fire.

The Benefits Of Our
Cleaner, Safer, Healthier
Program: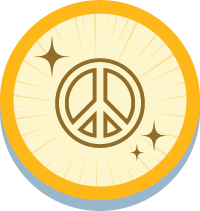 Peace Of Mind
Clean Extreme will call to schedule your annual maintenance appointments, so you won't have to remember when your home is due for a visit.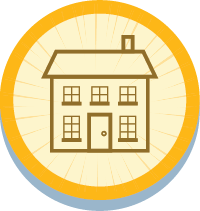 Maintain Property Value
Annual Maintenance preserves property value by preventing more minor problems from becoming more significant problems.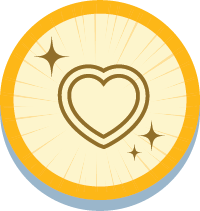 Improved Quality Of Life
Annual cleanings of your air ducts, dryer vents, and carpets decrease the risk of illness due to poor air quality, lower the chance of fire from clogged dryer vents, and keep your home visually appealing with clean carpets.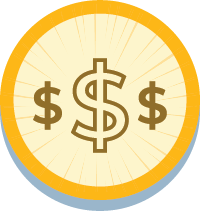 Pays For Itself
Annual Maintenance programs overall cost less than repairing and replacing due to dirty ducts, clogged dryer vents, and ruined carpets.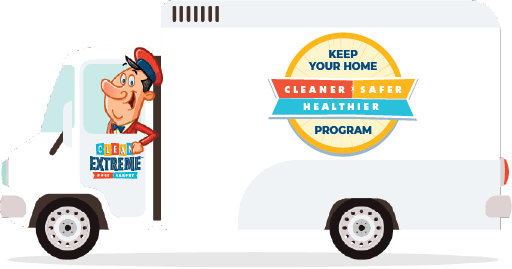 Schedule Your Appointment Today!
We're the Talk of the Town
The guys were great. In and out in no time. Definitely will use them again.

Taylor Glass
18:15 26 Jan 23
They were very professional, answered questions and trustworthy/ good guys.

Natalie Campbell
00:08 25 Jan 23
I'm very impressed with this company, from the start of the process when I made the appointment, to the end when the service was complete and I had additional questions for the owner. The technician Greg and his co-worker were on time, explained what and how they were going to clean the air ducts throughout the house. Greg provided me before and after photos of each register, and recommended an additional service of cleaning the furnace and what type of filter to buy. I highly recommend them!

Lisa DiSalvo
20:22 23 Jan 23
Scheduling online was very easy. I received both a phone call the night prior to confirm and a call when the technicians were on their way.Greg and Eli were very professional and respectful. They showed before and after pictures of the vents while they worked and everything was cleaned up when they were finished. Pricing was also extremely competitive compared to other quotes. Will absolutely schedule with them again.

Kelli Hermen
19:56 23 Jan 23
The two youngmen who did the work were professional, polite and knowledgeable. They told what they were doing and answered all my questions.

Linda Lowell
21:58 20 Jan 23
Quick, efficient, and informative. Gregory and his partner did a great job.

James Lingo
16:57 20 Jan 23

Monte Addison
16:25 20 Jan 23
Two nice young men showed up very professional on time. Did a great job. Great attitude will do business with this company again Thanks the Williamson's

Brian Haney (BwianBwo)
16:05 18 Jan 23
The guys were amazing! Super friendly, totally professional and efficient!

Andrea Hill
21:30 16 Jan 23
Good work! Professional, neat, personable and thorough. They couldn't access some of the ancient registers in our house with their equipment - they explained the situation, offered options, and were very clear about the problem.

Hugh Crowell
18:48 14 Jan 23
The technicians that came were super friendly and efficient. The work was done quickly. I would definitely recommend Clean Extreme and would use them again

Tyler Stout
19:53 10 Jan 23
I had my dryer vent cleaned. Very professional and did a great job

Donna Miles
12:49 10 Jan 23
Very pleased with our dryer vent cleaning - professional, quick, took the time to explain things to us and answer any questions. Thank you!

Jason Leach
17:25 07 Jan 23
Showed up on time, professional and quick

Andrea Bown
15:54 07 Jan 23
They did a great job!! They came early I was able to keep a later appointment and they did fantastic work.

Edward Hollis
02:26 07 Jan 23
Arrived on time and did a thorough job cleaning my very dirty dryer vent. Thank you very much for a great job!!

This was my first time using this company and I'm very pleased with their service. Technicians Gregory and Eli, cleaned my dryer vent thoroughly and I can't wait to start using it again. They were early for the appointment and finished quickly. They were also very polite and professional. Thank you!

Nicole Randolph
19:16 03 Jan 23
Brandon and Vinnie did a great job. Arrived early. Gave a very detailed plan of action prior to starting work. I was new to the duct cleaning and had plenty of questions. For ever question I got a very detailed answer. Showed me before and after pictures as well.At the end I asked them how they keep a 5 star review on Google. They responded because of the work we do and the service they provide.At no time was I offered a discount or encouraged to write a review like other businesses would recommend once the job was completed.I'd recommend this company.

Lowell Wood
21:01 29 Dec 22
I am extremely pleased with the service provided. I was notified when they were on their way (and they arrived right on time!). Chris was very professional and informative. His co-worker, Austin, was also great! They cleaned up as the job progressed and were able to clean all of my air ducts as well as the dryer vent hose.I am passing the company name on to our HOA association. So, get ready, Clean Extreme, there is more business coming your way!Many thanks for a professional job well done!

Jayne Smith
16:01 29 Dec 22
Very professional. Explained everything. Everything looks and works great!

Fantastic family owned business-highly recommend.

Chad Davis
21:10 27 Dec 22
Dryer vent cleaning. Very pleased with service and plan to use again in future. Brent the tech was great.

John Carmichael
18:50 24 Dec 22
They did such a great job cleaning our duct work that we hired them to clean our carpets instead of the typical yellow van company. Extreme Clean carpet cleaning came with 2 employees and their own water so they didn't have to use my city water. Our carpets are very clean and look fantastic. We will be using them from now on as our carpet cleaners.As far as the Duct work cleaning, the 2 employees were very professional. They took before and after pictures and the key, explained what to do as far as clean up. They also suggested ways to cut down on future buildup. Yes, it was expensive upfront, but you can't put a price on what you breathe in daily. I have severe allergies and asthma and so far, it has helped. Just go for it. They need to be done every 5 years.

Milo the MinPin
22:03 22 Dec 22
Just a dryer vent cleaning and they were professional!

Laurel Hostetler
18:01 21 Dec 22
Gregory and his colleague were professional and took the time to listen to my issues before starting. We moved into a new construction home, and we in addition to our furbabies got sick shortly after moving in. I contacted Clean Extreme for cleaning the air ducts (which were filthy with drywall and construction dust) as well as cleaning our new carpeting. After a few days, I could feel the house was cleaner and I was breathing better. I highly recommend Clean Extreme for anyone moving into a new construction or new home, after remodeling your home, and on an annual basis.

Kristina Heifferon
23:56 20 Dec 22
Very professional, on time and efficient! Very knowledgeable and helpful! Great results


Kristen Scholz
20:50 19 Dec 22

Muhammad Sheikh
18:42 17 Dec 22
They were very professional and respectful. They did a great job.

Danielle G
18:00 15 Dec 22
Will be using them again! Great team that arrived. Very friendly and cared about the work they we're doing. Also provided great tips on filters!

Gregory was extremely friendly and professional. They we're on time and courteous. Would definitely recommend them!

Steve Lintner
20:35 13 Dec 22
It was a great experience! The technicians showed up on time and were extremely professional and thorough in their process. They explained what they were going to do and showed me pictures of everything. Very reasonable prices. 10/10 will recommend to anyone.

Ragnar9116
14:21 09 Dec 22
Unmatched kindness, consideration and quality of work. Highly recommend.

Great job. Workers were very polite & professional. They explained all of the procedures. Very satisfied and highly recommend Extreme Clean

James McMillen
16:48 08 Dec 22
This crew was fantastic and fun to be around. They did a very thorough cleaning all the vent/return runs and ductwork, provided before and after images of the duct interiors, and used an antibacterial treatment through the main lines. And they steam cleaned our large living room area rug. The house feels great! We will use Clean Extreme again.

Lesley Fogle
00:10 08 Dec 22
Did a great job cleaning out are vents and ducts after a remodel very polite and courteous would highly recommend this is are 2nd time using them both experience where great we'll be using them in the future

Phil Carter
16:32 07 Dec 22
They did a great job very quick very professional!!!l

Jesse Jennings
21:18 06 Dec 22
Excellent results. The before and after pictures are extremely helpful and useful. I would recommend to anyone looking to clean ducts

Kevin Robinson
20:46 06 Dec 22
technicians were prompt, pleasant, and thorough

James Thorpe
18:38 06 Dec 22
I think Tim and Vinny were a very good team. I liked their professional and friendliness. I look forward to seeking more services from their company and them. Thanks for the great job!

Dulce Chiflada
17:32 06 Dec 22
Everyone that I spoke to was professional and made sure that I was aware of the entire process. I saw before and after pictures during the visit and definitely needed the service. The men that came introduced themselves and were polite, efficient and took their time. They educated me on the entire process. Very happy with Clean Extreme and would use them again.

Jenn dEntremont
22:09 05 Dec 22
Greg and George were very professional and explained everything they were going to do and then everything they did. Highly recommend them!

Thomas Fleming
18:04 05 Dec 22
This company is professional and best company. People weh o work here are friendly and respectful. Thank you guys who help to clean my duct.

Indra Dhungel
15:59 05 Dec 22
Very honest and fair company. I have used them twice and they only did the work that was needed and didn't try to sell me additional services. I highly recommend this company and will use them again.

Paul Wittenberg
15:49 04 Dec 22
Greg an Austin were professional friendly and competent. My experience with Extreme Clean was excellent in every way.

Thomas Poole
00:43 02 Dec 22
Great work by the crew who did our vents and carpet cleaning. Polite, courteous and informative of the process. Will definitely use them again and refer them whenever possible.

Tony DeAscentis 55
23:40 30 Nov 22
Great company!! Highly recommend!

Taylor Smith
23:36 26 Nov 22
Awesome experience with these guys. Did a perfect job, respectful and friendly.

Dylan Adams
16:14 23 Nov 22
The guys were very kind, helpful, and did a wonderful job cleaning out our system in a timely manner! On top of this they were both very kind and considerate when it came to our dog, and made us and him feel very comfortable the entire time. We would absolutely recommend them for any of the work they offer, and we're happy we chose Clean Extreme!

Alice Kennedy
23:34 21 Nov 22
Brandon and George were ahead of schedule, very courteous, knowledgable, and efficient. They did a great job! Highly recommend them.

Charles Mancino
20:38 21 Nov 22
Amazing service & extremely courteous and respectful associates.

Allison Kuhn
16:06 21 Nov 22
Very good and high quality service! Definitely recommend.

Yuchen Xiong
16:25 19 Nov 22
Hiring them was easy and painless. Cost was transparent— I knew exactly what I would pat before they arrived.They arrived early, but called first and asked if early arrival was okay. Got the work done quickly and efficiently, and were very professional and nice.Would definitely recommend!

Branden Kappes
21:37 18 Nov 22
They were super nice, helpful, and fast! They did a great job, were very kind to my pets, and gave me some tips and tricks before leaving. Their work was much appreciated!

Sarah Sizzites
00:10 18 Nov 22
Tim and George were professional, friendly and very thorough. I'd highly recommend this service to anybody in my network, thanks for the great work!

Gus Martin
16:47 16 Nov 22
Excellent, fast and friendly service. No attempts to charge hidden fees or up-sell any services. Easy booking process, communication the day of service and on-time arrival.

Jessie Gerlach
18:41 14 Nov 22
Brent and Vinny were early to the appointment and were very friendly and knowledgeable. They worked quickly and efficiently and also provided us with before and after pictures. This is the second time we have used Clean Extreme and have had a great experience.

Savannah Johnson
19:42 12 Nov 22
Had a great experience with Clean Extreme.

Garrett Hutchins
16:22 12 Nov 22
Really enjoyed working with this company. I loved the before and after pictures! They were professional, helpful, and did a great job.

Nicole Poellet
17:10 10 Nov 22
Great service! Love the team that came out. They showed me before and after pictures and I was so relieved to have had my ducts cleaned 🙂

Lizzy Mazer
14:54 10 Nov 22
These guys are great. Pros, they know their business and deliver value. We will be breathing better air as a result. Highly recommend.

Chris Houska
21:41 08 Nov 22
Good communication and prompt arrival with a thorough cleaning. Never were they in a hurry rather they made sure they did it right!

Dave Lewis
18:16 08 Nov 22
Very professional and trustworthy. Super excited to be breathing clean air!

Heather Wiley
21:31 07 Nov 22
Love it love it I did duct cleaning! So professional and great people and reasonable price wow thank you! Shout out to Greg and Eli for the excellent job performance, now we can get fresh and better air to breath 🙂

Jiyaaan Sharma
23:12 05 Nov 22
Very friendly and professional

Edgar Fuentes
19:11 05 Nov 22
Tim and Austin were on time and very professional. Both guys were very informative and answered all of our questions. There were a few things that our home inspector didn't catch and they recommended what we should do to fix the issue. Thanks again for the great service.

Ken Reynolds
20:46 02 Nov 22
They were very polite and professional. I am very satisfied with the quality of the work.

Jennifer Vorkavich
20:15 02 Nov 22
Very professional and explained everything along the way.Show before n after pictureI would use them againThanks

Toni Carter
19:06 02 Nov 22
Good service, did nice work and the guys were friendly.

Carolyn Sharp
19:06 01 Nov 22
The guys were both professional and did a wonderful job on my vents. I would highly recommend them to anyone.

Tara Clark
15:56 01 Nov 22
Did a fantastic job at cleaning up my dusty 1940s townhome! Left us with so many tips to keep up the air quality for the future. I can safely say after the first few days I could really notice the clarity of the air. This is a house that would leave the tables with noticeable dust overnight. That isn't the case anymore. I'm very satisfied!

Mofolusho Alli
02:10 01 Nov 22
Clean Extreme was great. From the moment we found them online, it was obvious that they're a small, community business that cares about their customers. We submitted a request for more information and got a personal call back from the owner in less than half an hour on a Saturday afternoon. They walked us through the whole process, and we felt so confidant we booked on the spot. They came out a week later and did an assessment before they started the process. We had requested an add on for dryer vent clean out, but after they looked at it they said it really wasn't needed and removed the charge from our estimate. After they got started on the cleaning, they took great care on the vents and didn't leave a trace behind them. The before and after pictures they provided are shocking, and we are so glad we hired them. The only downside is that they said we don't need to do this again for another 7 years!

Rachel Cordray
21:40 30 Oct 22
These gentleman were extremely professional. Got the job done in 30-45 minutes and every thing is fine now.

Mia Hairston
20:55 29 Oct 22
Very nice & professional! My husband, kids & I found it neat to watch for a little bit & learn more. The pictures made a huge difference!!!And they both was very informative on what they did & what we needed to do for the future.I will definitely recommend to friends & family!

Bre Nichole
00:58 29 Oct 22